Details:
Apart from the title, our only clue to the subject of this work is the inscription "VAEA," the name of the mountain in Samoa where Robert Louis Stevenson is buried. Stevenson's poetic tales of men at war with themselves had dazzled Abbott Handerson Thayer, whose own life was marked by exaltation and despair. And, like the Scotsman's most memorable characters, the Stevenson Memorial carries a hidden story.
Underneath this image is an earlier composition, a portrait of Thayer's three children that he had painted as a tribute to Stevenson's A Child's Garden of Verses. But Thayer painted over this with the figure of an angel to convey a more encompassing, personal grief. The artist's wife had died in 1891, and his many paintings of angels created thereafter suggest the mysteries of life, death, and the fate of the spirit.
The luminous angel shown here, seated at Stevenson's tomb, is an emblem of memory, a light against oblivion. Just as Thayer's love for his wife survived in the image of their children, Stevenson's fame would live on in his works.
Exhibition Label, Smithsonian American Art Museum, 2006. source
🙏🏽
This image is in the public domain.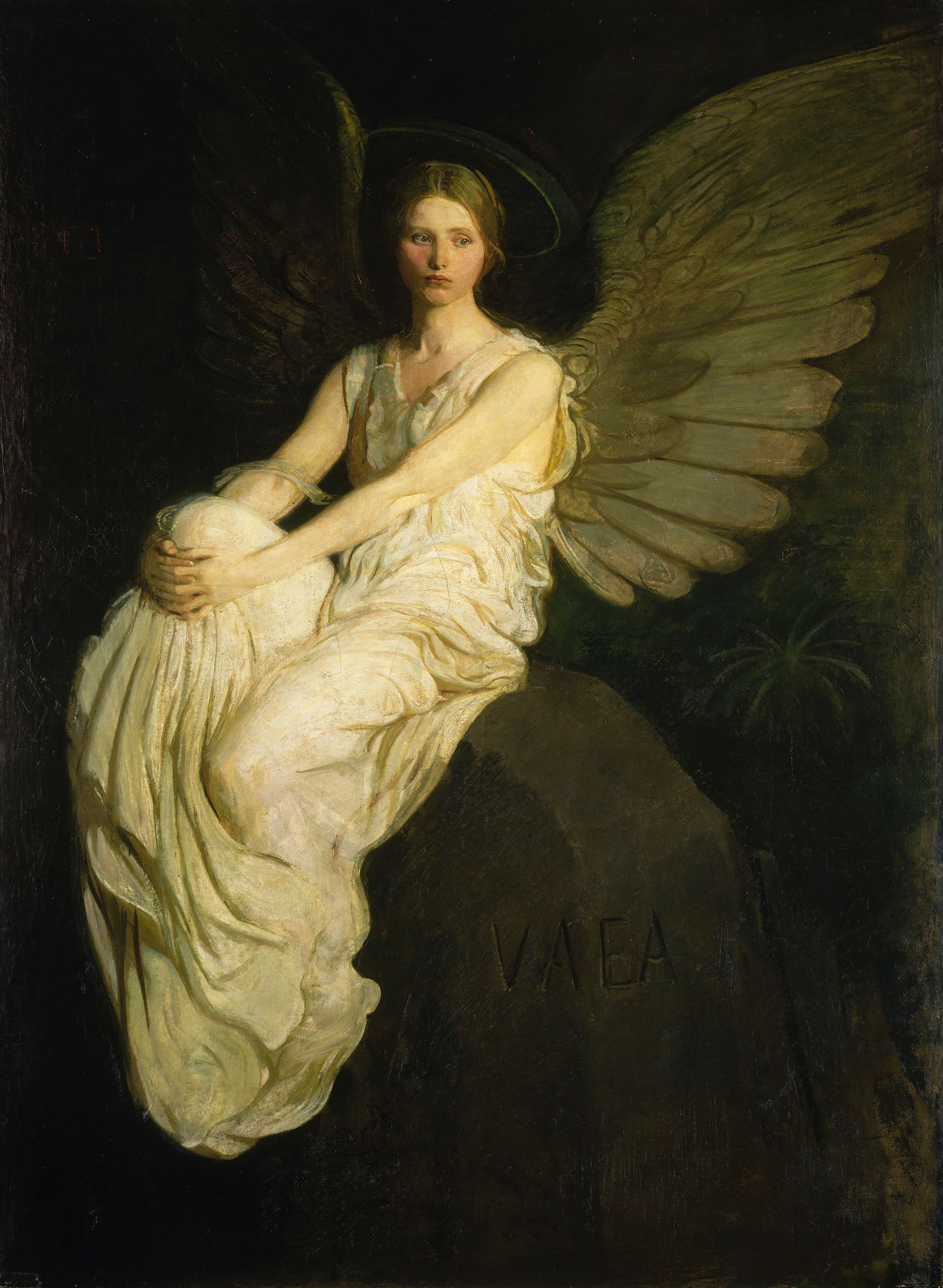 Please Subscribe or Donate to Help Keep This Site Free!