Please Subscribe or Donate to Help Keep This Site Free!
This impressively carved and distinctively conceived Virgin and Child is, on stylistic grounds, probably by the hand of Gil de Siloé or a member of his important workshop. A sculptor of northern origin, Siloé was employed by Queen Isabella to undertake several large-scale sculptural projects in Burgos, including the production of important royal tombs at the Carthusian monastery of Miraflores. He is regarded as the most important Spanish sculptor of the late 15th century and the leading exponent of the Burgos school of sculpture. Siloé worked in both wood and stone. The scale and the design of this sculpture strongly suggest it was self-contained and not part of a larger architectural context. It was likely intended to be an independent devotional image, probably viewed from slightly below. The material, its quality, and the quality of the carving also indicate a discerning patron, which Queen Isabella was known to be. While an association between this Virgin and Child and Isabella can only be hypothesized, it is possible that this beautifully and distinctively carved sculpture was a private object made for her or a member of her household.
Free Downloads Below
This image is in the public domain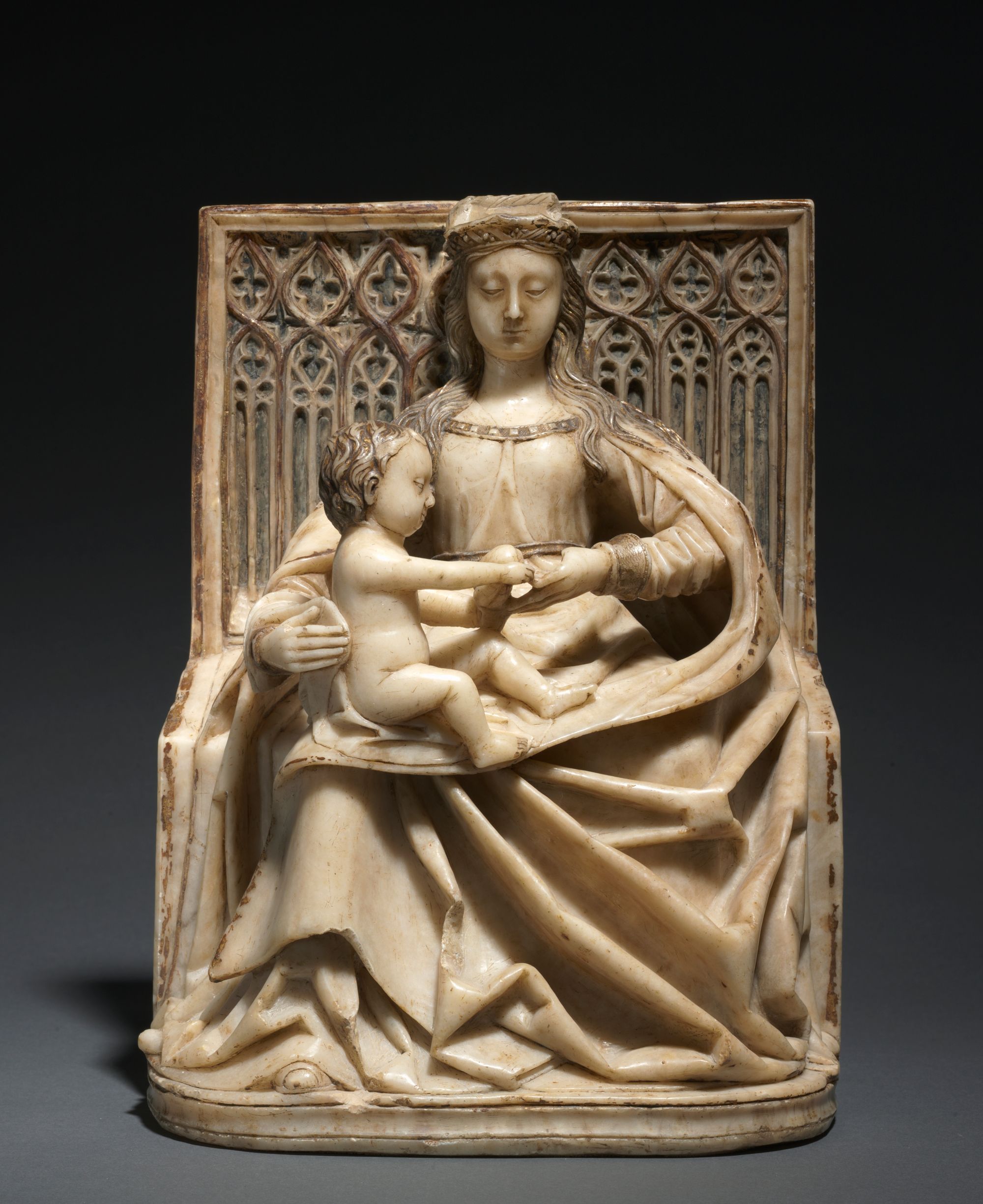 Please Subscribe or Donate to Help Keep This Site Free!