Against an open, hilly landscape, the lifeless body of Christ hangs from a wood cross, his slumped head, open mouth and tense muscles capture the dramatic moment of his death. The monumental figures of the Virgin (left) and Saint John the Evangelist (right) stand at his side and in the lower right corner of the painting appears Saint Catherine of Siena, the eminent fourteenth-century female member of the Dominican Order. Hands folded in prayer with the wounds of her stigmata visible on her palms, the Saint is depicted half-length, holding a lily (symbol of purity) and a small crucifix. According to her contemporary biography, Catherine received her stigmata during a vision of the crucified Christ. Her half-length figure in the foreground of the painting plays an important narrative role within the composition: Catherine is both protagonist and witness to the story, and acts as an intermediary between earthly observer and holy figures. The painting's spiritual dimension and mystic character is enhanced through the tempestuous sky. This large panel probably originally functioned as an altarpiece, possibly in a private chapel or a monastic interior.
Free Downloads Below
This image is in the public domain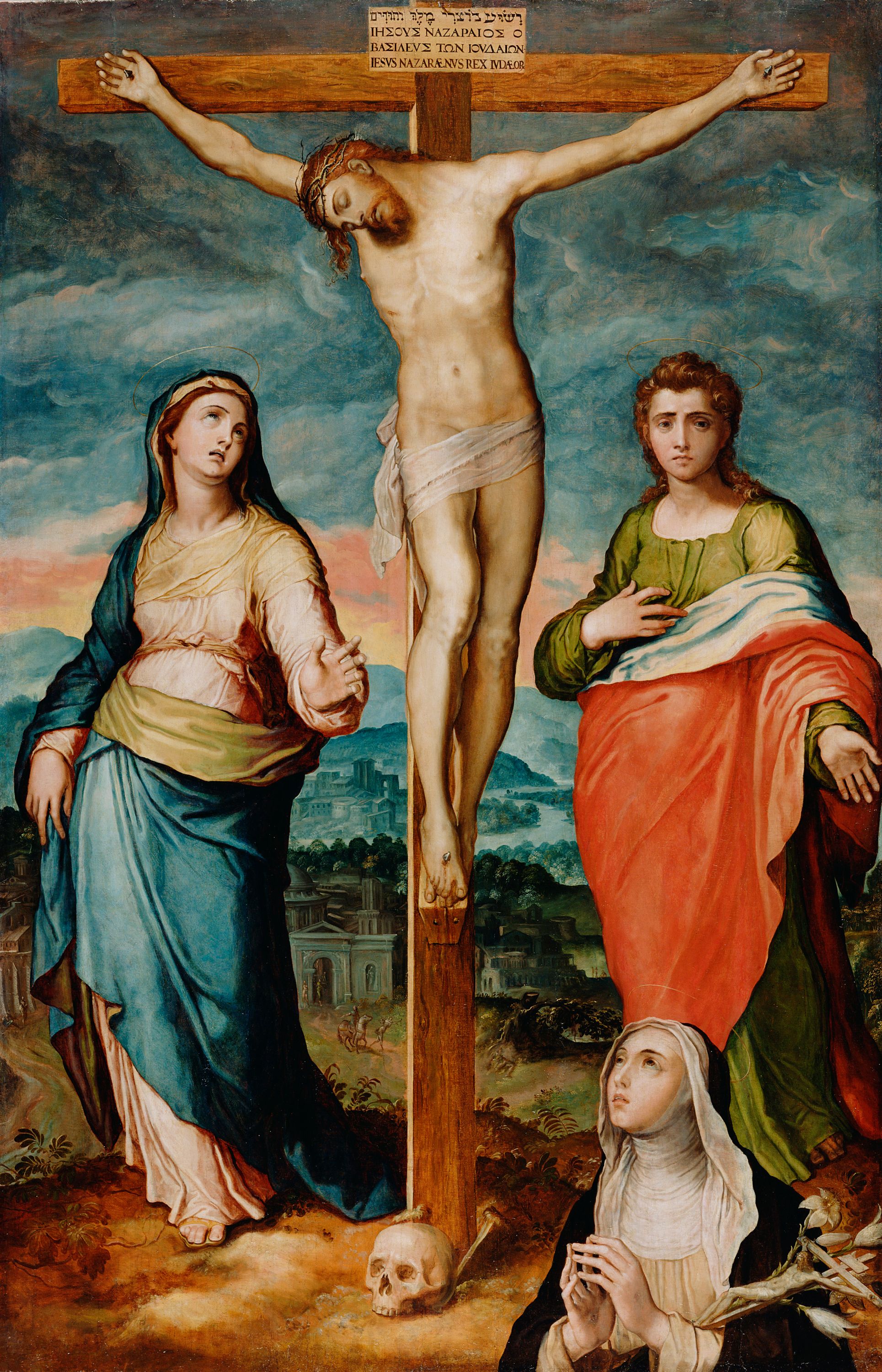 Please Subscribe or Donate to Help Keep This Site Free!