Martin of Tours (316 – 8 November 397) was the third bishop of Tours. He has become one of the most familiar and recognizable Christian saints in France, heralded as the patron saint of the French Third Republic, and is patron saint of many communities and organizations across Europe. A native of Pannonia (in modern central Europe), he converted to Christianity at a young age. He served in the Roman cavalry in Gaul, but left military service at some point prior to 361, when he became a disciple of Hilary of Poitiers, establishing the monastery at Ligugé. He was consecrated as Bishop of Caesarodunum (Tours) in 371. As bishop, he was active in the suppression of the remnants of Gallo-Roman religion, but he opposed the violent persecution of the Priscillianist sect of ascetics.
His life was recorded by a contemporary hagiographer, Sulpicius Severus. Some of the accounts of his travels may have been interpolated into his vita to validate early sites of his cult. He is best known for the account of his using his military sword to cut his cloak in two, to give half to a beggar clad only in rags in the depth of winter. His shrine in Tours became a famous stopping-point for pilgrims on the road to Santiago de Compostela in Spain. His cult was revived in French nationalism during the Franco-Prussian War of 1870/1, and as a consequence he was seen as a patron saint of France during the French Third Republic.
Original drawing by Martin Schongauer, 15th century
Free Downloads Below
Image by sdcason.com - CC BY-SA 4.0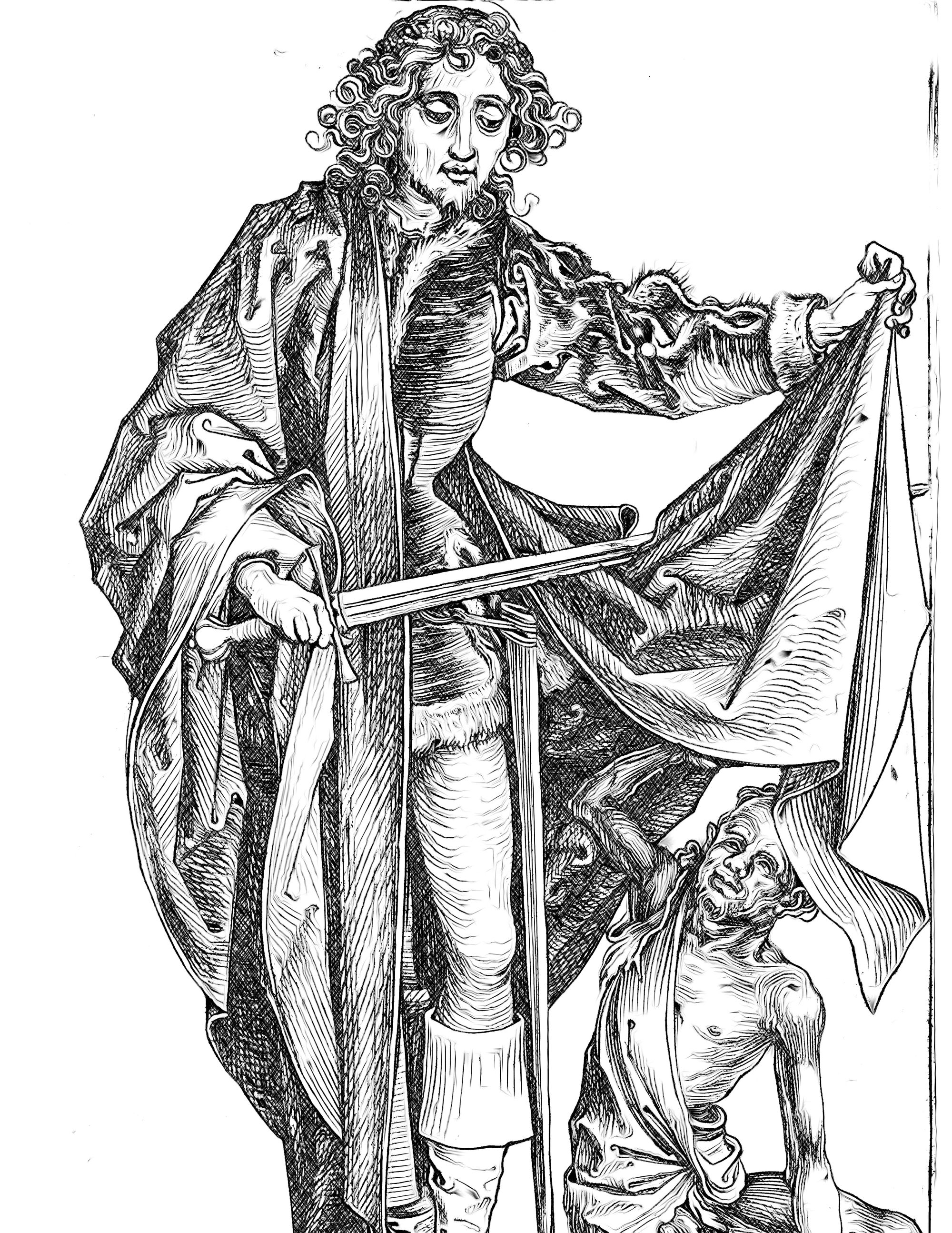 Please Subscribe or Donate to Help Keep This Site Free!