In the upper half of this oil study, Christ is depicted in glory surrounded by adoring angels. Looking up at him are four martyr saints: Saints Celsus, Marcionilla, Julian, and Basilissa. Pompeo Batoni made this sketch when he was only twenty-eight, in preparation for his first important commission in Rome. He was commissioned to create a life-size altarpiece that still hangs in the the church of Saints Celsus and Julian today.
Celsus and Marcionilla were early Christian martyrs. Marcionilla was a married laywoman, and Celsus was her son. Together with Anastasius, Anthony, and Julian they suffered martyrdom during the persecutions of Diocletian. Wikipedia
Julian and Basilissa were husband and wife, and are venerated as saints in the Roman Catholic Church and the Eastern Orthodox Church. They were Christian martyrs who died at either Antioch or, more probably, at Antinoe, in the reign of Diocletian, early in the fourth century, on 6 January, according to the Roman Martyrology, or 8 January, according to the Greek Menaea. Source
Free Downloads Below
This image is in the public domain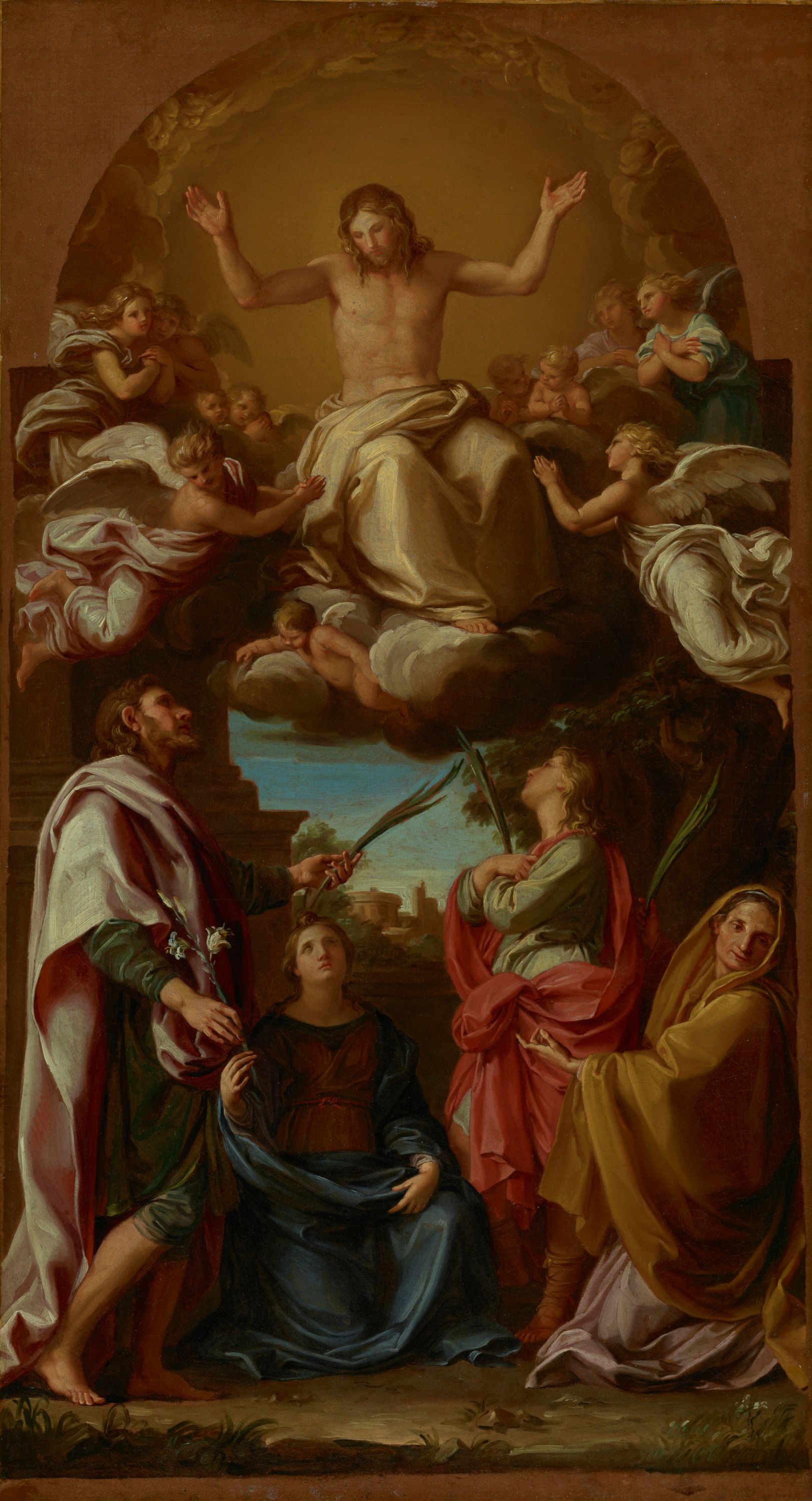 Please Subscribe or Donate to Help Keep This Site Free!