Details:
Toward the end of his life, Rembrandt explored religious themes from an intimate perspective, producing a number of works for a possible Apostle series. The personal religiosity of An Elderly Man in Prayer, formerly attributed to Rembrandt, bears resemblance to such late works. Seated with eyes nearly closed and hands clasped in prayer over a large book, the figure appears still and introspective. While the dramatic lighting and dark color palette are reminiscent of Rembrandt's late works, this painting, formerly attributed to the artist, has since been assigned to a follower or a later eighteenth-century imitator of Rembrandt's style for reasons associated with the broad, flat brushwork of the garment, the poor handling of shadow on the hands, and the uniform treatment of the hair.
🙏🏽
This image is in the public domain.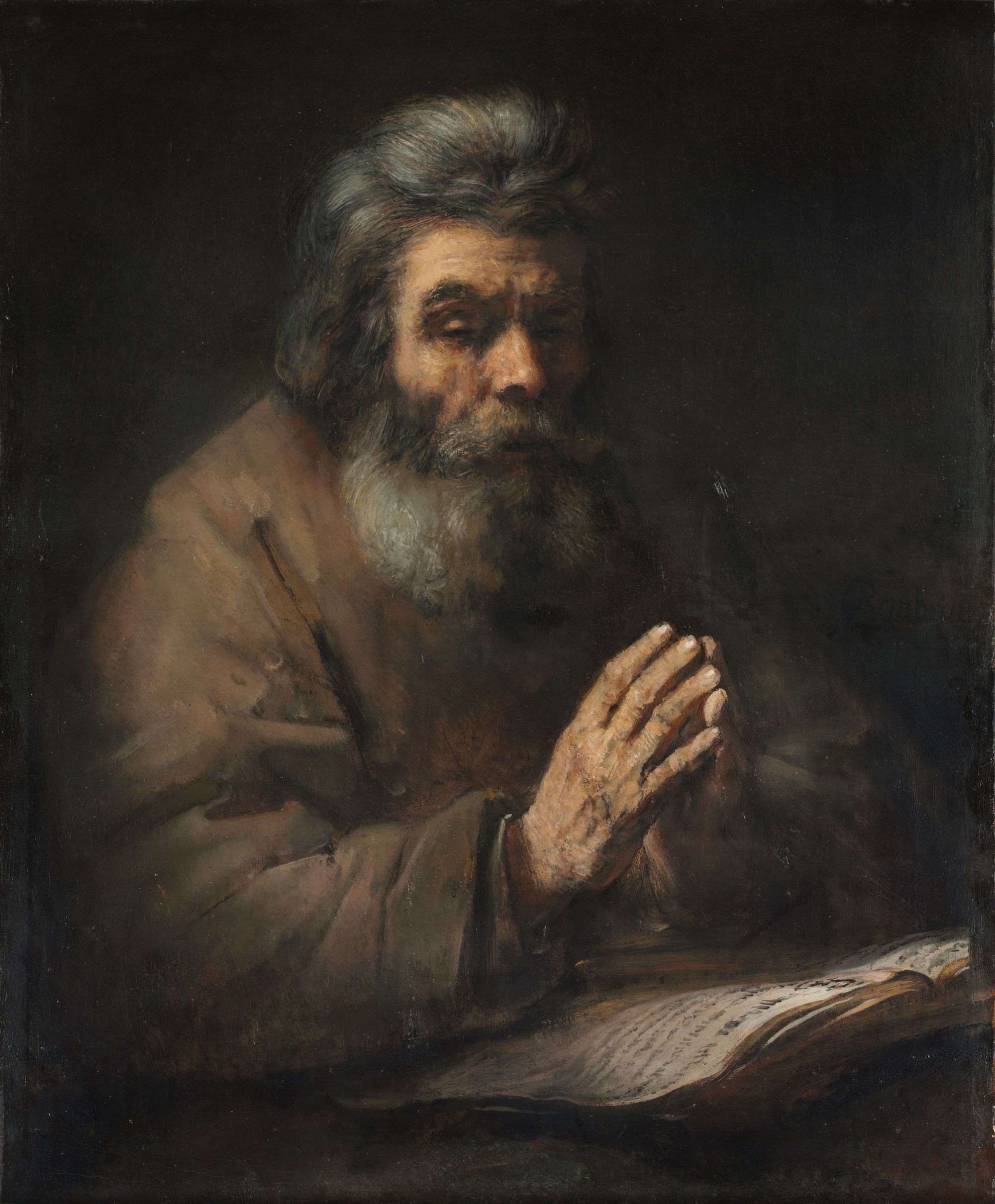 Please Subscribe or Donate to Help Keep This Site Free!