"The Return of the Prodigal Son" is a renowned oil painting by Rembrandt that depicts the moment of the prodigal son's return to his father in the Biblical parable. The painting is part of the collection of the Hermitage Museum in St. Petersburg and is among the Dutch master's final works, likely completed within two years of his death in 1669. The painting has been described by art historian Kenneth Clark as "a picture which those who have seen the original in St. Petersburg may be forgiven for claiming as the greatest picture ever painted". The painting evokes the spirituality and message of forgiveness of the parable and has been considered the height of Rembrandt's art.
Rembrandt Harmenszoon van Rijn (1606-1669) was a Dutch Golden Age painter, printmaker, and draughtsman[1]. He is generally considered one of the greatest visual artists in history[1]. Rembrandt was a prolific painter, draftsman, and printmaker who made a mark in the visual arts that would endure throughout the centuries to come[2]. He developed his own Baroque style that was grounded in his classical education and informed by a unique understanding of the human condition[2]. During his early career, Rembrandt also began producing etchings and is credited with elevating the craft into art[2]. His works are recognized as monumental landmarks in Western culture, encompassing psychological depth, emotional profundity, and amazing technical skill[2].
Rembrandt achieved tremendous success in his lifetime. He received many commissions and attracted a number of students who came to learn his method of painting[5]. Rembrandt's financial situation remained poor during the 1660s. He owed a substantial amount of money, in particular to the art dealer and collector Lodewijk van Ludick[5]. Rembrandt's composition, however, was rejected by city authorities in 1662[5].
Further complicating matters is the uneven quality of some of Rembrandt's own work, and his frequent stylistic evolutions and experiments[1]. It is highly likely that there will never be universal agreement as to what does and what does not constitute a genuine Rembrandt[1]. Rembrandt is one of the most famous and the best expertly researched visual artists in history[1]. His life and art have long attracted the attention of interdisciplinary scholarship such as art history, socio-political history, cultural history, education, humanities, philosophy and aesthetics, psychology, sociology, literary studies, anatomy, medicine, religious studies, theology, Jewish studies, Oriental studies (Asian studies), global studies, and art market research[1].
Citations:
[1] https://en.wikipedia.org/wiki/Rembrandt
[2] https://www.rembrandtpaintings.com
[3] https://www.nationalgallery.org.uk/artists/rembrandt
[4] https://www.wikiart.org/en/rembrandt
[5] https://www.nga.gov/collection/artist-info.1822.html
[6] https://www.britannica.com/biography/Rembrandt-van-Rijn
🙏🏽
This image is in the public domain.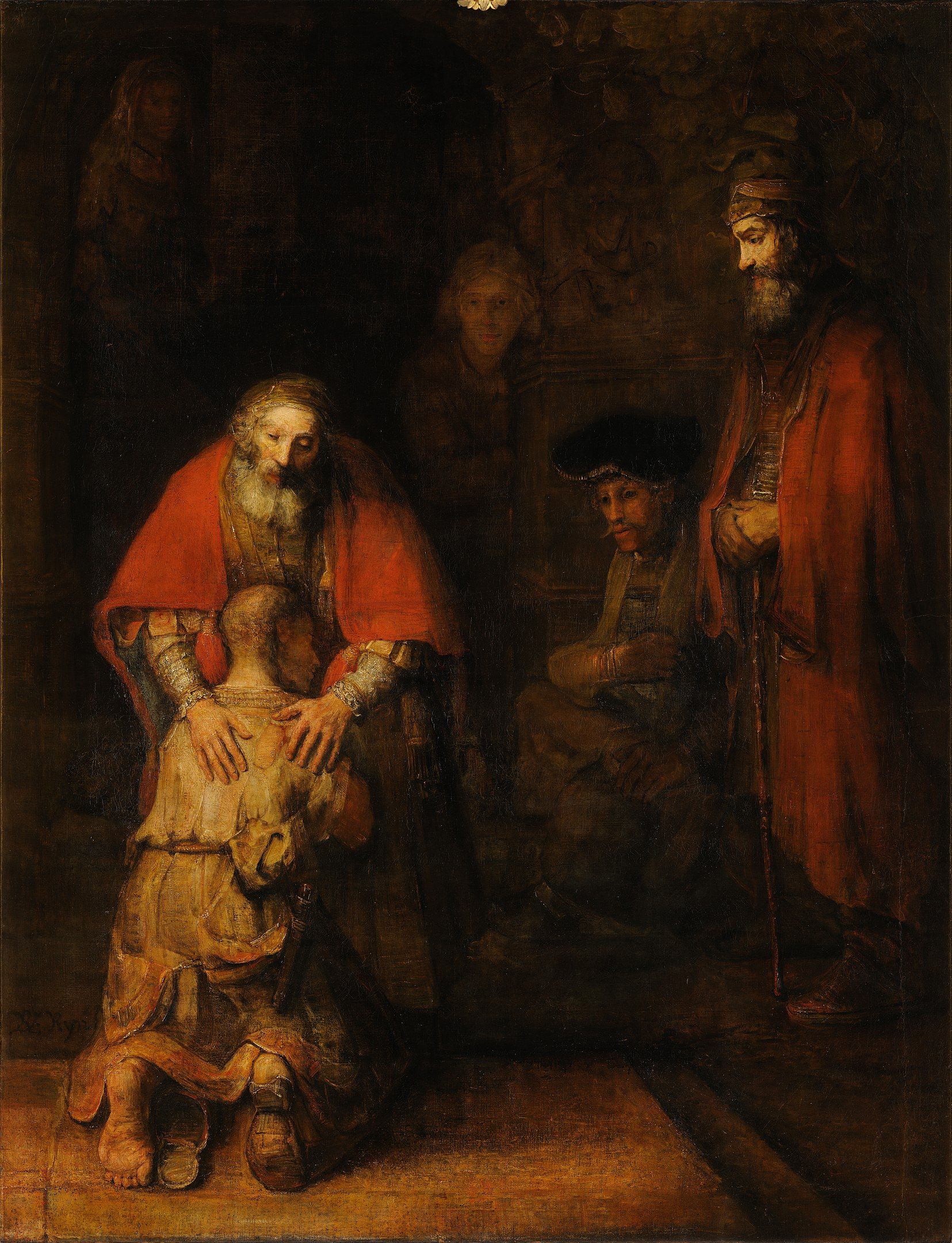 Please Subscribe or Donate to Help Keep This Site Free!