Details:
According to the Gospel of Luke, John the Baptist began his ministry in the desert, preaching a baptism of repentance for the forgiveness of sins4,5. He lived much of his life in the obscurity of the Judean desert before the word of God came to him, initiating his prophetic ministry when he was about thirty years old5. Though he ministered out in the wilderness, John's preaching had a dramatic impact on the people of his time5.
Jean-Baptiste-Henri Deshays (1729 – 10 February 1765) was a French painter of religious and mythological subjects1,2. He was born in Colleville, near Rouen, and received his first training under his father, the minor Rouen painter Jean-Dominique Deshays1. He then spent some time under Jean-Baptiste Descamps at his Ecole Gratuite de Dessin, and later in Hyacinthe Collin de Vermont's Paris studio from around 1740 to 1749 and Jean Restout II's from late 1749 to 17511. Both of these painters had been pupils of Jean Jouvenet, and painted in the Grand Style of French history painting, which Deshays adopted as his own1.
🙏🏽
This image is in the public domain.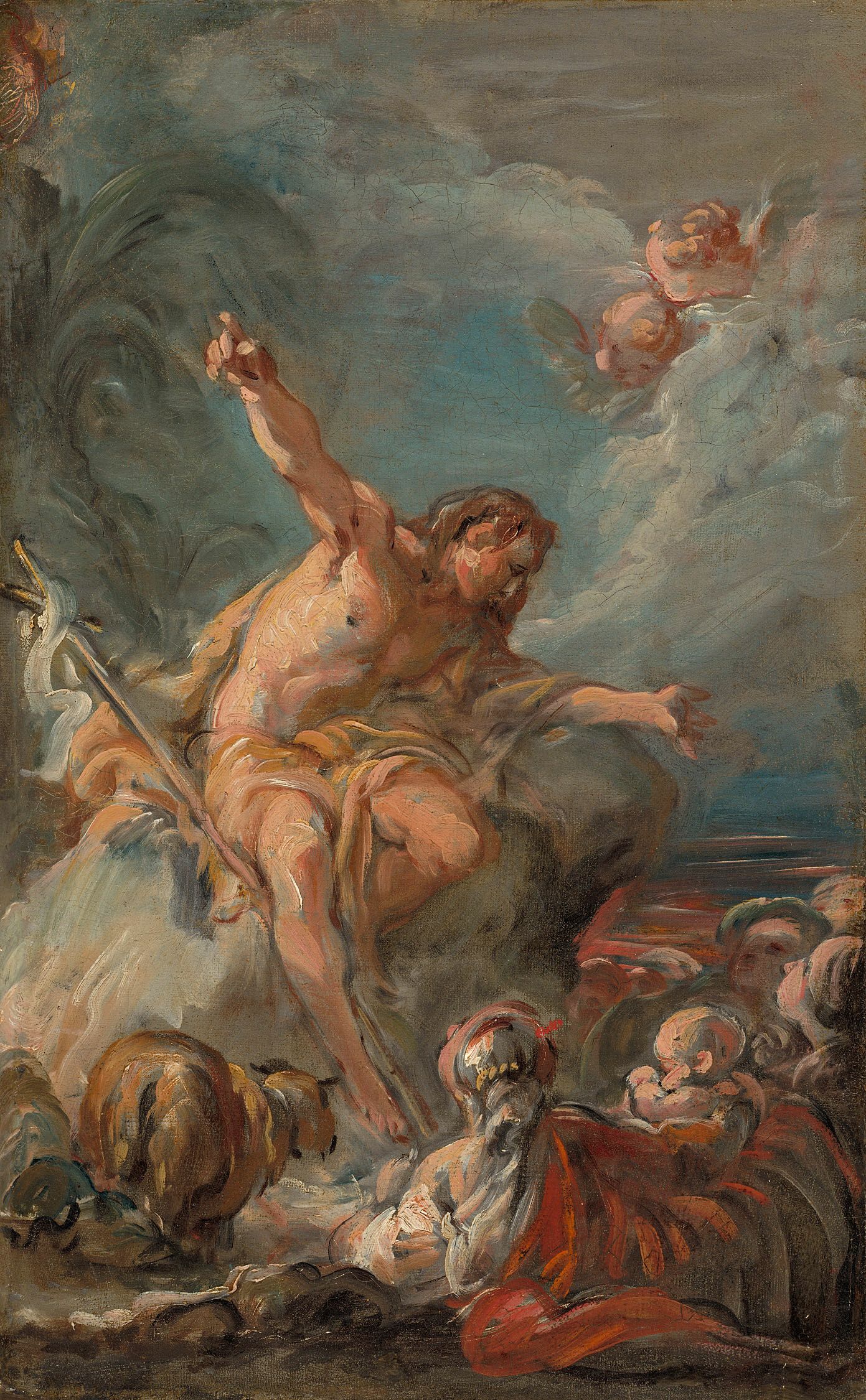 Please Subscribe or Donate to Help Keep This Site Free!