Details:
Adoration of the Magi by Fra Angelico is a tondo, or circular painting, dating from the mid-15th century[3]. It is believed to have been a collaboration between Fra Angelico and his colleague Filippo Lippi[1], with contributions from a number of hands[3]. It has sometimes been called the Washington Tondo due to its location in the National Gallery of Art in Washington D.C.[1][2].
The painting is believed to have been commissioned by a member of the Medici family in Florence[2], and was inherited by Lorenzo de' Medici in 1492[2]. It features a star that guided the Three Kings, suggested by a man's amazed upward gaze[4], and the many seeds of the pomegranate held by the infant refer to the Church's sheltering of believers[4]. The painting also includes a large procession of retinues arriving through an arch that is part of a large ruined structure[3].
Fra Angelico was known for his great monastic devotion and saintly deportment, which is mirrored in this artwork[1][2]. Filippo Lippi was among the first Italian painters to be influenced by Netherlandish artists, whose paintings were brought south by Italian bankers and merchants with business in the north[4].
🙏🏽
This image is in the public domain.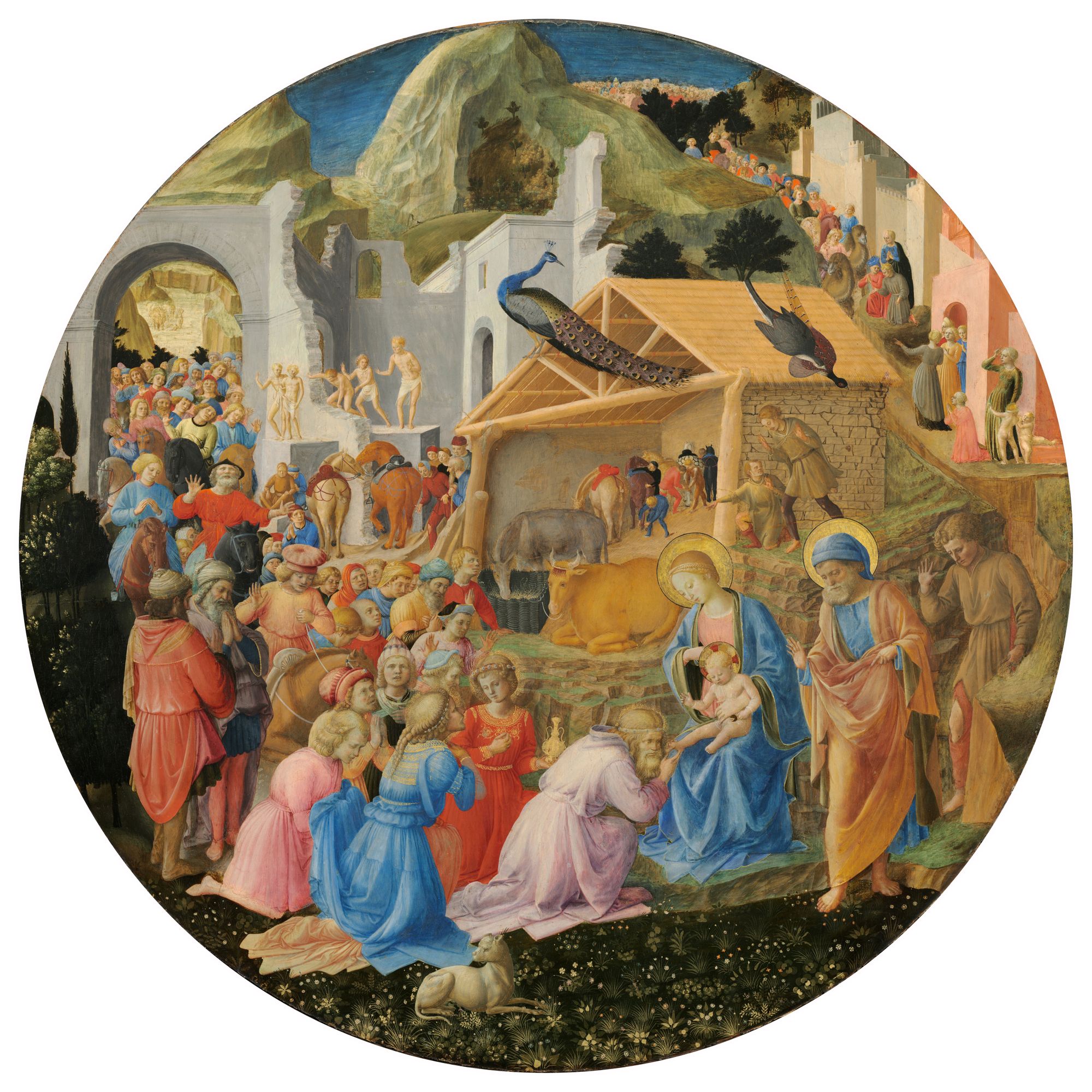 Please Subscribe or Donate to Help Keep This Site Free!