Details:
The Magi and the Shepherds are two separate groups of people mentioned in the Bible in relation to Jesus' birth. The Magi, also known as the Wise Men, were wealthy foreigners who followed a star to find Jesus[1][2]. The Shepherds were local shepherds who were visited by angels and told of Jesus' birth[3][4]. Both groups were invited into the story of Jesus' birth, although they are often depicted together in Nativity scenes[5].
This large Ethiopian Gospel Book was made in the first half of the sixteenth century and is written in Ge'ez, the traditional liturgical language of the Ethiopian Orthodox Church. Containing eleven full-page miniatures, six canon tables, and five elaborately ornamented harags, or headpieces, this manuscript represents the golden age of what has been termed the Gunda Gunde style, named after a monastery in the district of Agame. The Gunda Gunde style is characterized by bold blocks of color defined by detailed and often delicate linear motifs. Figures are highly stylized and expressive, while the accompanying canon tables and harags are filled with intricate interlace and geometric forms. The manuscript is exceptionally well preserved, and is an excellent and rare example of Ethiopian illumination from one of its important artistic centers.
🙏🏽
This image is in the public domain.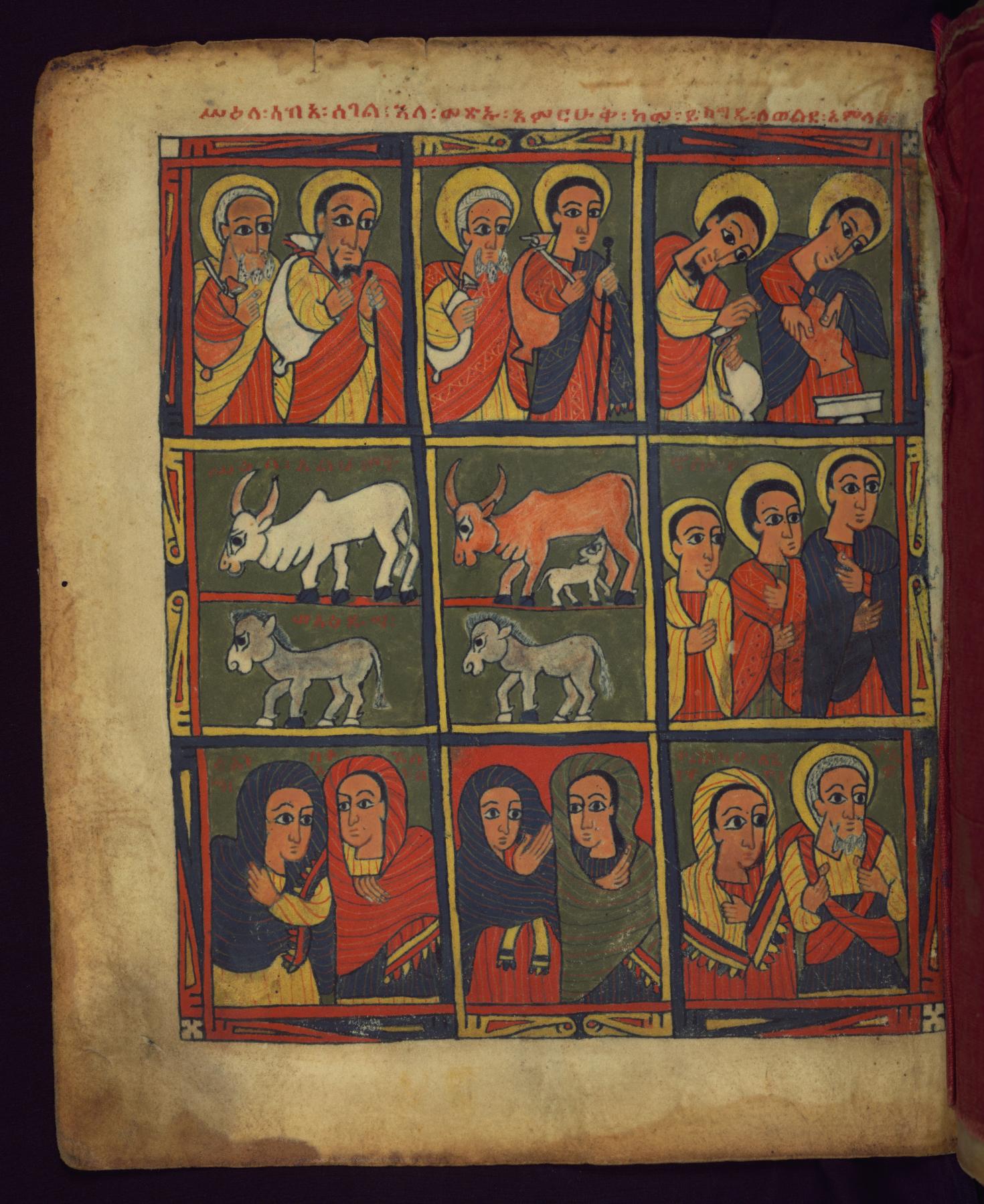 Please Subscribe or Donate to Help Keep This Site Free!