Details:
The decoration on this page is by two or possibly three different hands. The headpiece, ornamented title, and initial letter "E" are the work of the scribe Luke the Cypriot, while the images and framing ornament in the side margin are by a professional artist(s). It may be that the images themselves are the work of one painter, and the ornamental frame above and below them, of another.
This is one of twenty-six known manuscripts by the hand of Luke the Cypriot (fl. 1583-1625), an accomplished Greek calligrapher who worked after the Ottoman conquest of Constantinople (1453). He copied it in 1594 at his episcopal see of Buzǎu (in Wallachia, now Romania) and soon took it to Moscow, where it was richly illustrated with New Testament scenes by a team of anonymous Russian artists. The book contains passages taken from the four Gospels and arranged in the order in which they are read out loud in church during the course of the year (hence its name of Gospel lectionary, from the Latin "lectio," or reading). Short instructions in Slavonic accompany some of the miniatures, offering a glimpse into the painters' working process.
🙏🏽
This image is in the public domain.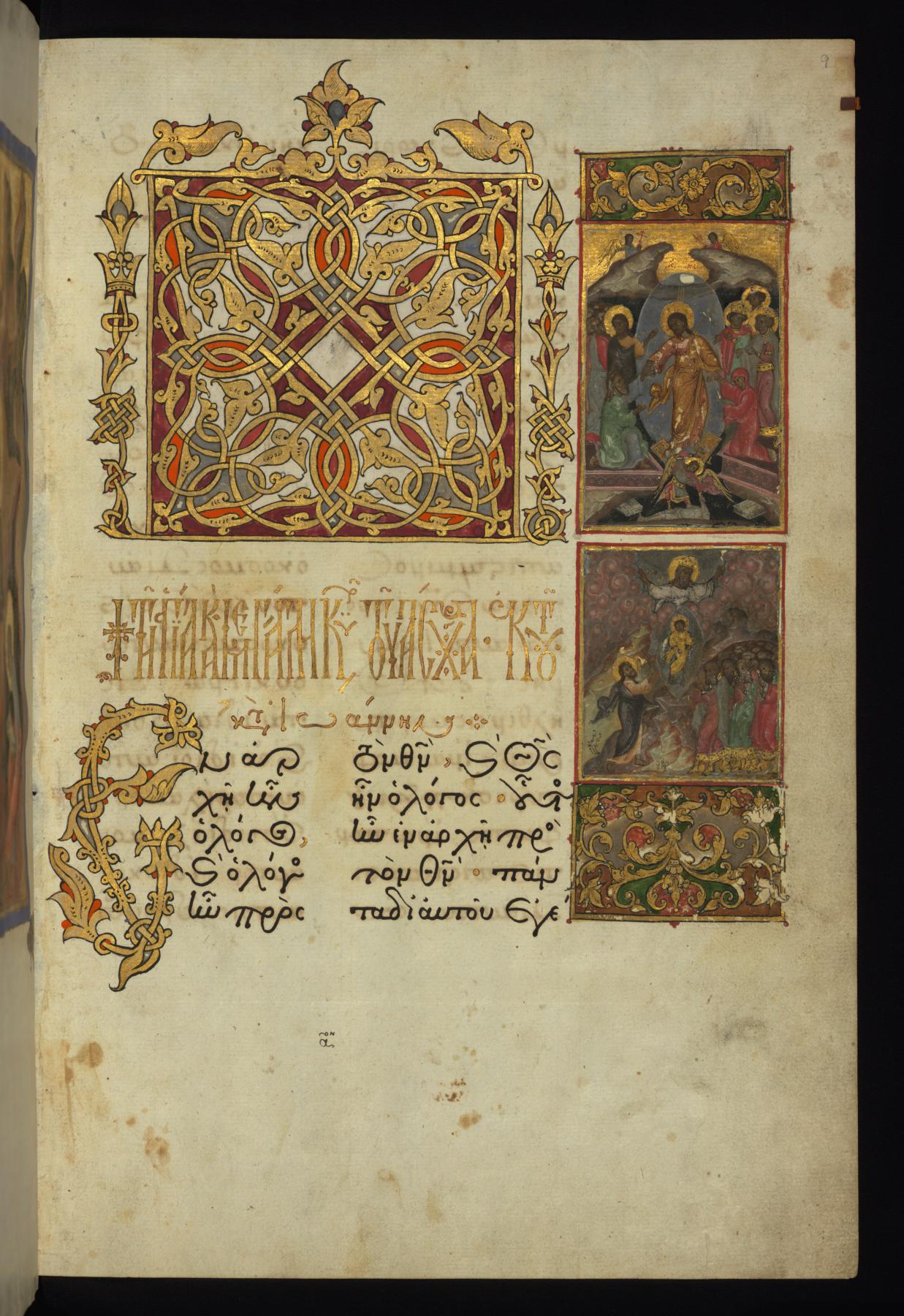 Please Subscribe or Donate to Help Keep This Site Free!