Details:
Saint Luke Painting the Virgin (1838) by Eduard Von Steinle is an oil on canvas painting measuring 134.0 x 181.8 cm[2]. It is signed and dated 1851[2] and is part of the Royal Collection[4].
Eduard Von Steinle was a historical painter and member of the Nazarene movement[1], who came under the influence of Leopold Kupelwieser, Johann Overbeck, and Peter von Cornelius[1]. He was one of the painters of the Romantic School who were largest in their scope[1] and was adept in painting ordinary subjects[1]. Besides his work at Rheineck, he painted cycles of pictures in the Castle of Kleinheubach, in the Church of St. Aegidius at Münster, and in the Church of Our Lady in Aachen[1]. He died in Frankfurt on 19 September 1886[1][5].
🙏🏽
This image is in the public domain.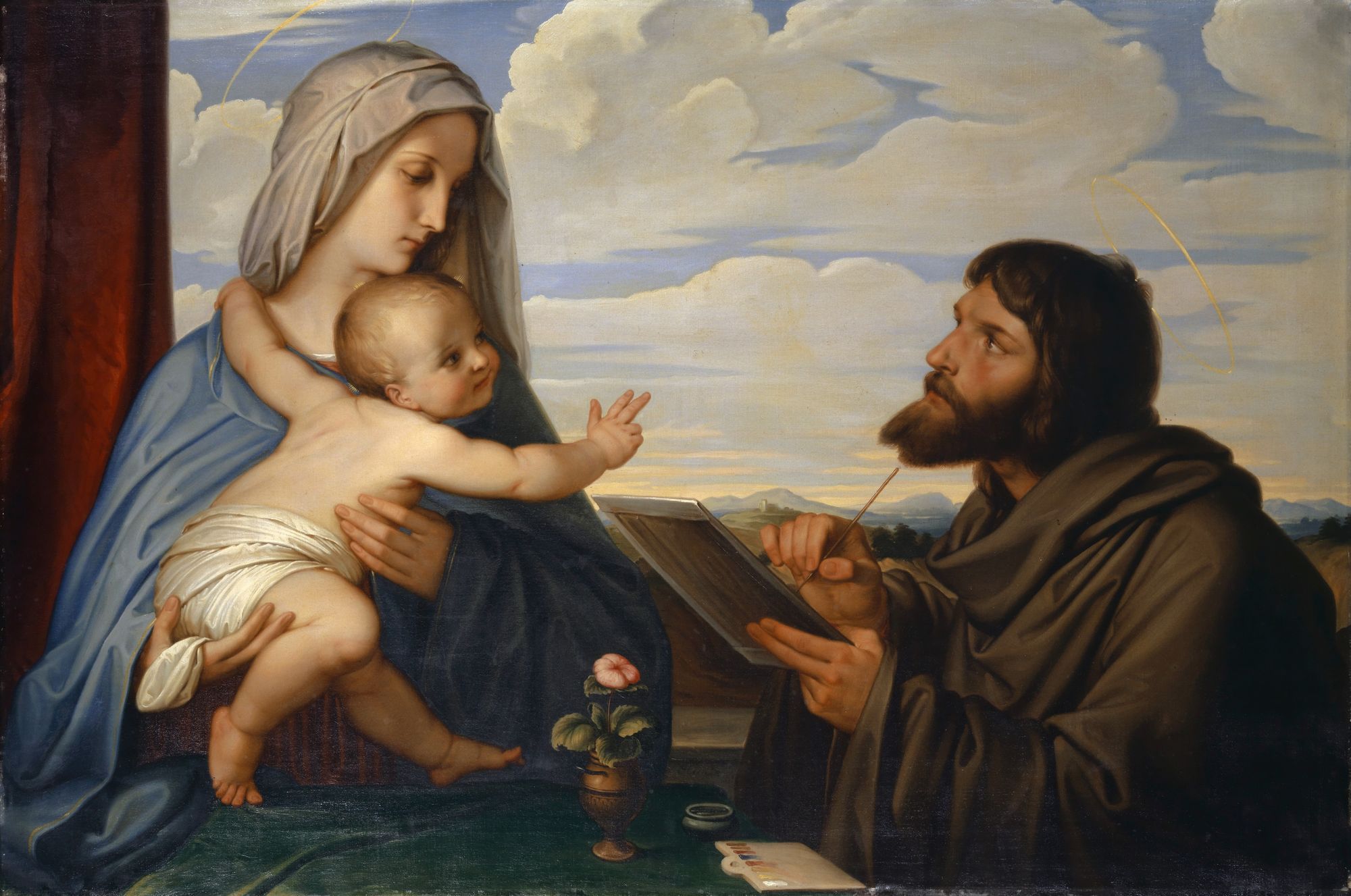 Please Subscribe or Donate to Help Keep This Site Free!