Details:
Walafrid Strabo was born A.D. 808 and died Aug. 18, 849 in Reichenau, Franconia (now in Germany). He was a Benedictine abbot, theologian, and poet whose Latin writings were the principal exemplar of German Carolingian culture.
Walafrid received a liberal education at the abbey of Reichenau on Lake Constance. After further studies under the celebrated Rabanus Maurus of Fulda Abbey, he was recommended in 829 as tutor to Charles the Bald, son of the Holy Roman emperor Louis I the Pious. Rewarded for his services at court by his appointment as abbot of Reichenau in 838, Walafrid became involved in the power struggle between Louis's sons and, because of his support of the imperial claims of Lothar I, was banished in 839 by Louis the German. After Lothar's defeat in 842, however, Walafrid was reinstated at Reichenau and served as Louis the German's emissary to Charles the Bald.
🙏🏽
This image is in the public domain.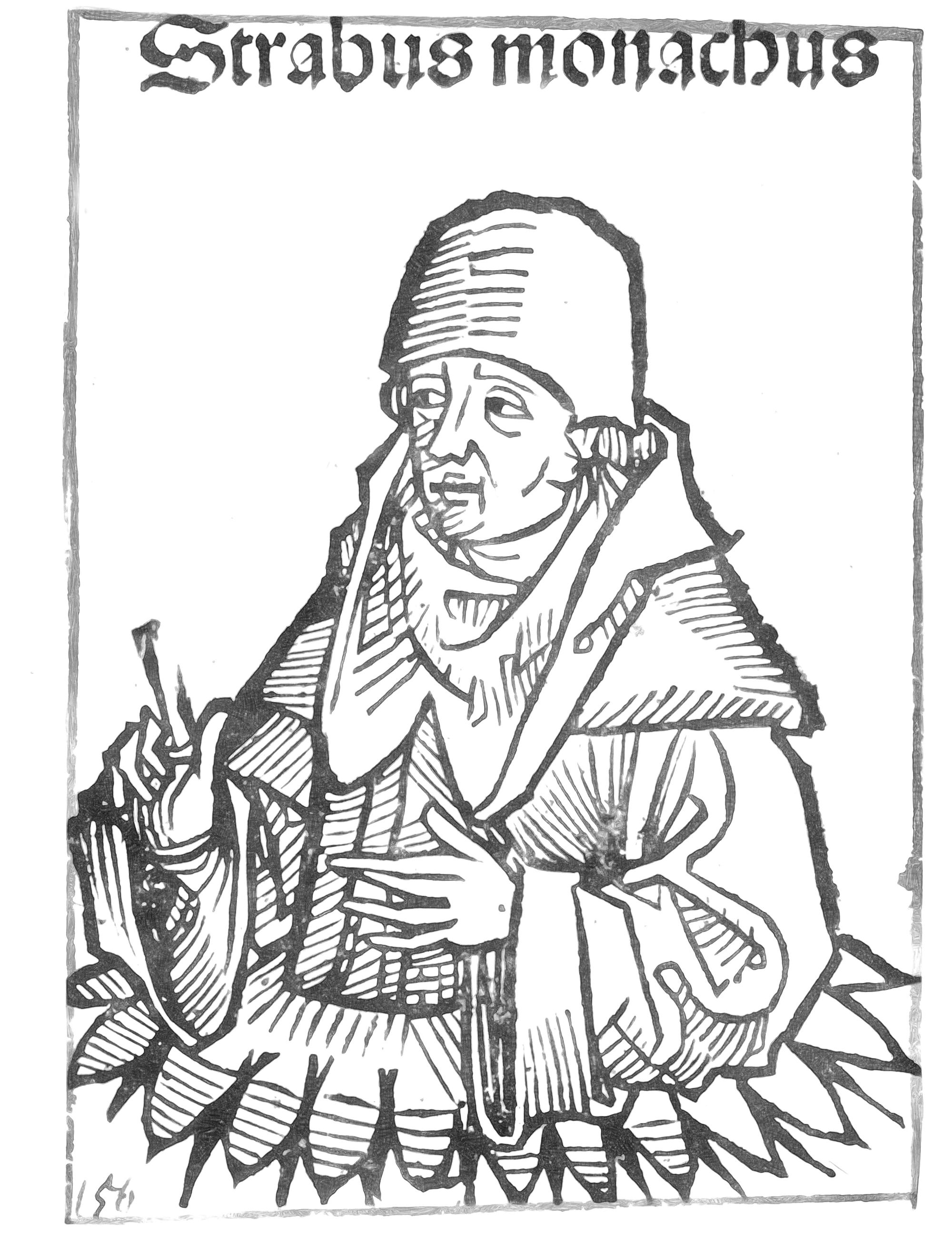 Please Subscribe or Donate to Help Keep This Site Free!