Details:
Saint Rupert (c. 660 – 710 AD) was Bishop of Worms as well as the first Bishop of Salzburg and abbot of St. Peter's in Salzburg. He was a contemporary of the Frankish king Childebert III. Rupert is venerated as a saint in the Roman Catholic and Eastern Orthodox Churches. Rupert is also patron saint of the Austrian state of Salzburg.
🙏🏽
This image is in the public domain.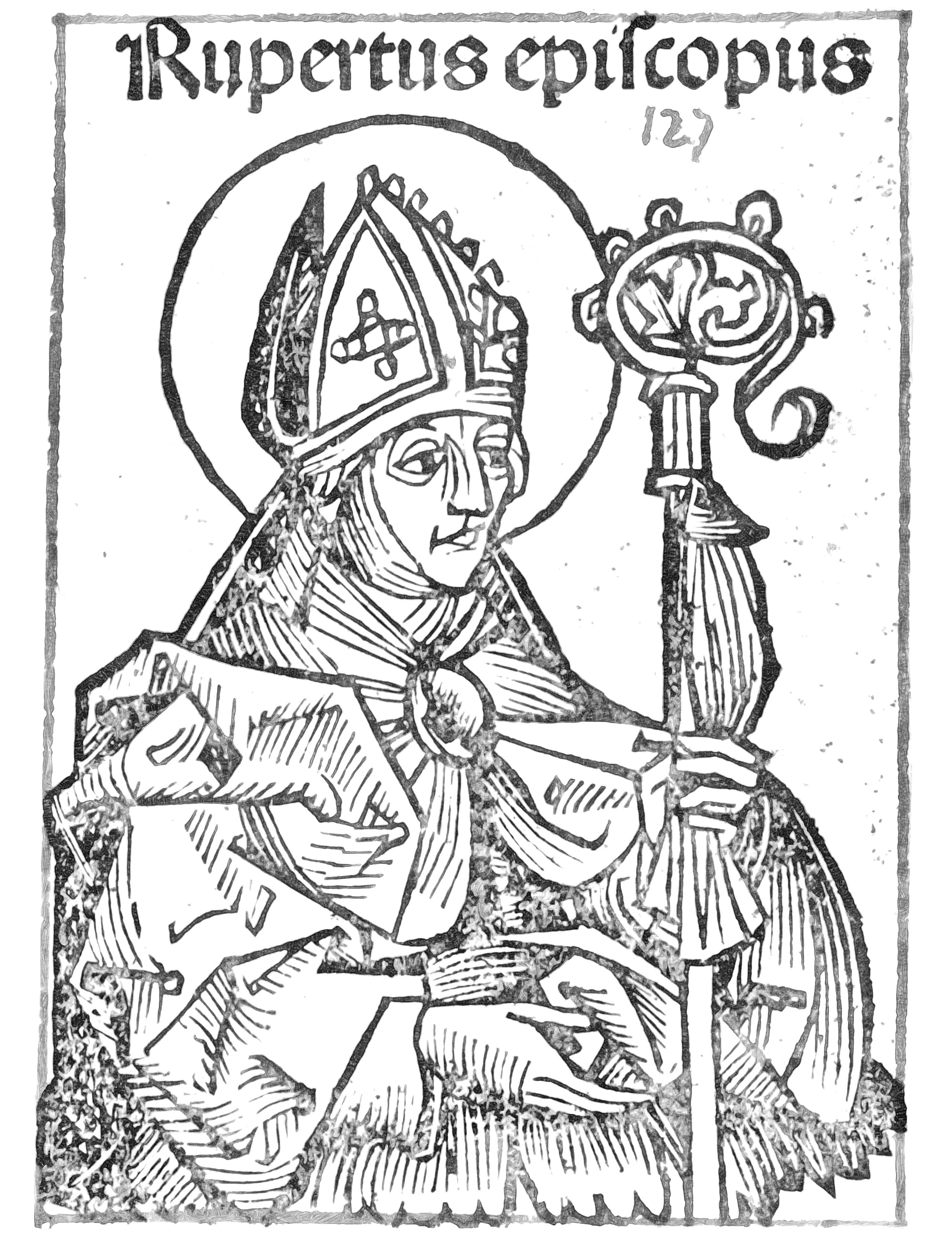 Please Subscribe or Donate to Help Keep This Site Free!