Details:
Saint Gennadius I of Constantinople, (died 471, Constantinople; feast day August 25), Byzantine theologian, biblical exegete, and patriarch, a champion of Christian Orthodoxy who strove for an ecumenical (Greek: "universal") statement of doctrine on the person and work of Christ to reconcile the opposing Alexandrian (Egyptian) and Antiochene (Syrian) theological traditions.
Abbot of a monastery in Constantinople, Gennadius became patriarch in 458 and, with the counsel of Pope Leo I (440–461), proceeded against the Monophysites (q.v.) and deposed their titular head, Bishop Timotheus Aelurus of Alexandria. To counter any Monophysite interpretation of the dogmas promulgated at Ephesus against the Nestorian heresy, Gennadius composed a sharp critique of Cyril of Alexandria's anathemas, written against the empirically oriented school of Antioch; indeed, he charged Cyril with blasphemy for identifying Christ's human actions with divinity. Moreover, to demonstrate his own orthodoxy, he wrote a commendation of Pope Leo's celebrated letter of 449 to Patriarch Flavian of Constantinople, delineating for both the Latin and the Greek churches the authoritative statement on Christ's nature and identifying the degrees of erroneous interpretation; this definitive expression became the norm for the general Council of Chalcedon.
Only parts of Gennadius' biblical commentaries on the Old Testament book of Genesis and Letter of Paul to the Romans are extant. His contemporaries esteemed him as a scholarly man of letters and a sincere churchman dedicated to reform of simoniacal practices. In the Eastern Orthodox church Gennadius is revered as a saint.
🙏🏽
This image is in the public domain.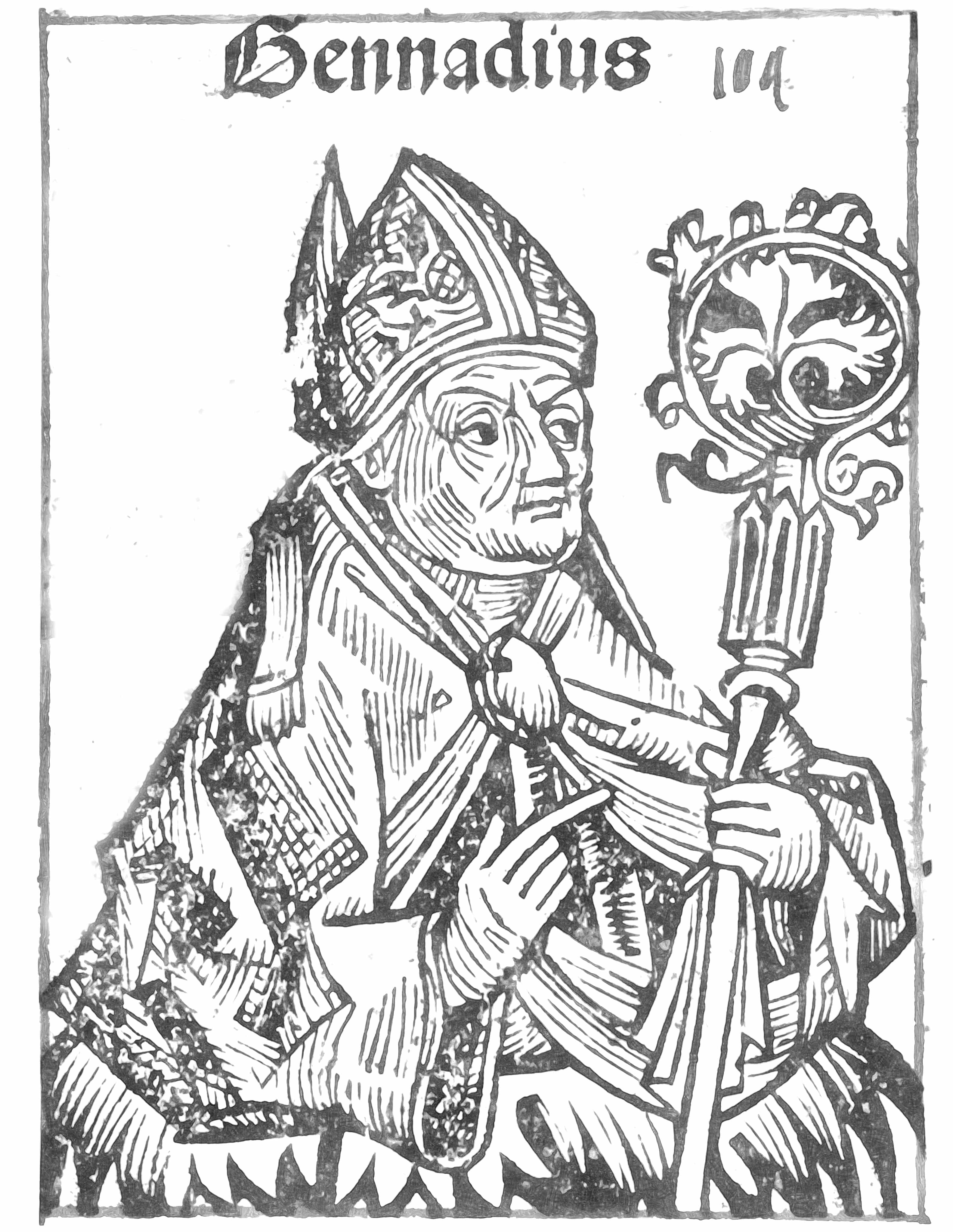 Please Subscribe or Donate to Help Keep This Site Free!