Details:
The artist captures the display of splendour at court while combining realism in the detailing with religious symbols and typological references. The solemn earnestness of his figures and the carefully depiction of the human face are characteristic of his work. While the Annunciation scene provides a view of a middle-class bed chamber as would have been found in one of the houses in the background, van der Weyden skilfully links the interior used for the 'Presentation in the Temple' with an exterior view in the central panel. The retable was originally in St Mary's Chapel in St Columba's, which was built by Johann Rinck, a major benefactor of this church in Cologne, between 1458 and 1464. He is, however, not the donor depicted in the painting.
🙏🏽
This image is in the public domain.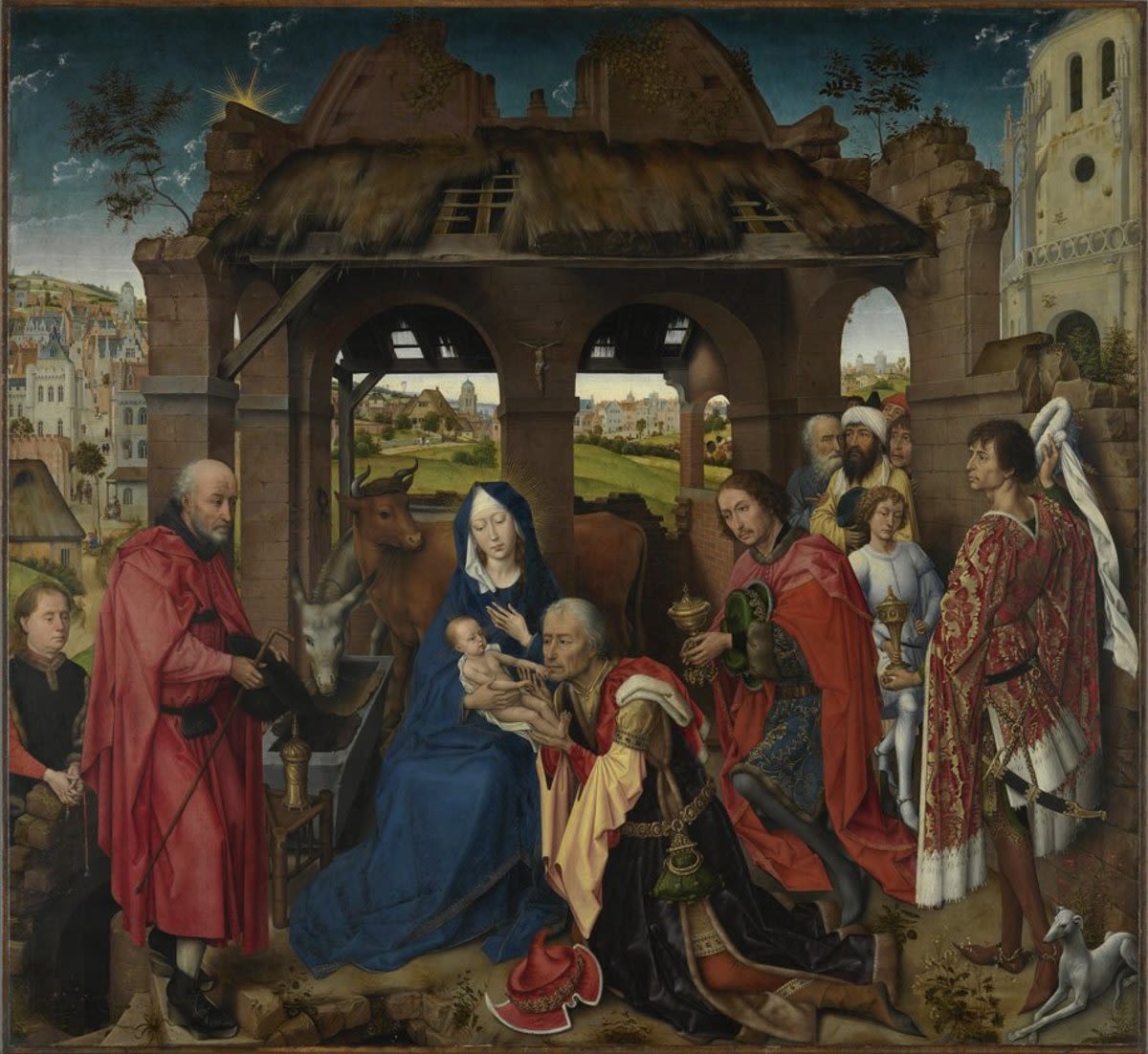 Please Subscribe or Donate to Help Keep This Site Free!