Details:
James the Great, also known as James the Son of Zebedee, Saint James the Great, Saint James the Greater, Saint James the Elder, or Saint Jacob, was one of Jesus' Twelve Apostles and the first to be martyred, according to the New Testament. Saint James is the patron saint of Spain, and his remains are said to be kept in Santiago de Compostela, Galicia.
Hans Baldung, also known as Hans Baldung Grien, was a painter and printmaker, engraver, draftsman, and stained glass artist who was considered Albrecht Dürer's most gifted student, and whose work belongs to both the German Renaissance and Mannerism. Throughout his life, he developed a distinct style that was rich in color, expression, and imagination.
🙏🏽
This image is in the public domain.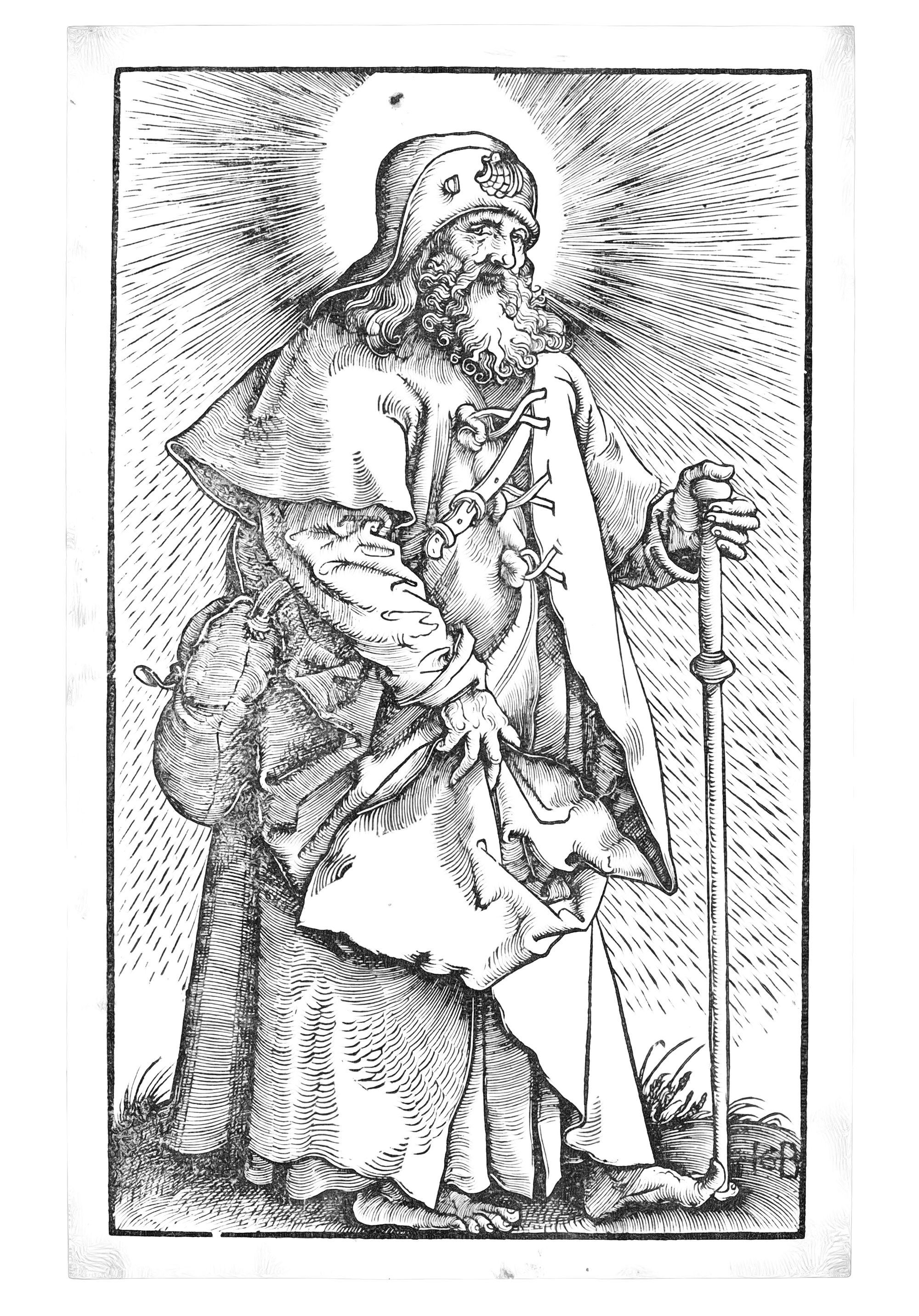 Please Subscribe or Donate to Help Keep This Site Free!