Details
This painting, produced by one of Fra Filippo Lippi's many imitators in the city of Florence, is very close to the composition of the now lost central panel of the triptych commissioned by the Medici family in 1457. It was purchased by Mrs. L. E. Holden before the museum's acquisition of the two flanking panels of Saint Anthony Abbot and Saint Michael. It has been suggested that this painting is a copy of the original lost central panel of Fra Filippo's triptych of 1457.
🙏🏽
This image is in the public domain.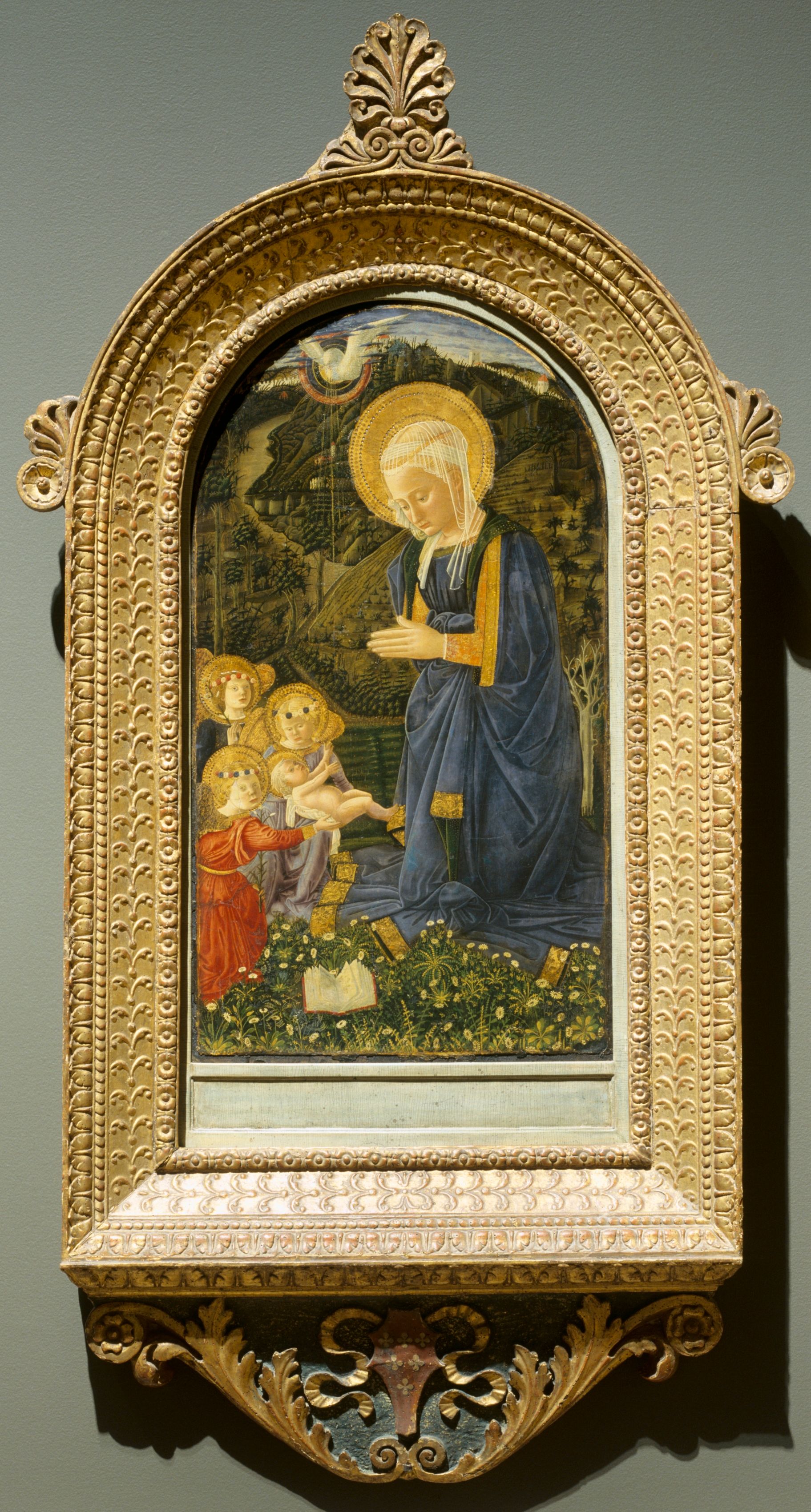 Please Subscribe or Donate to Help Keep This Site Free!