Details:
In the New Testament, the Transfiguration of Jesus is an event where Jesus is transfigured and becomes radiant in glory upon a mountain. The Synoptic Gospels describe it, and the Second Epistle of Peter also refers to it. It has also been hypothesized that the first chapter of the Gospel of John alludes to it. In these accounts, Jesus and three of his apostles, Peter, James, and John, go to a mountain to pray. On the mountaintop, Jesus begins to shine with bright rays of light.
🙏🏽
This image is in the public domain.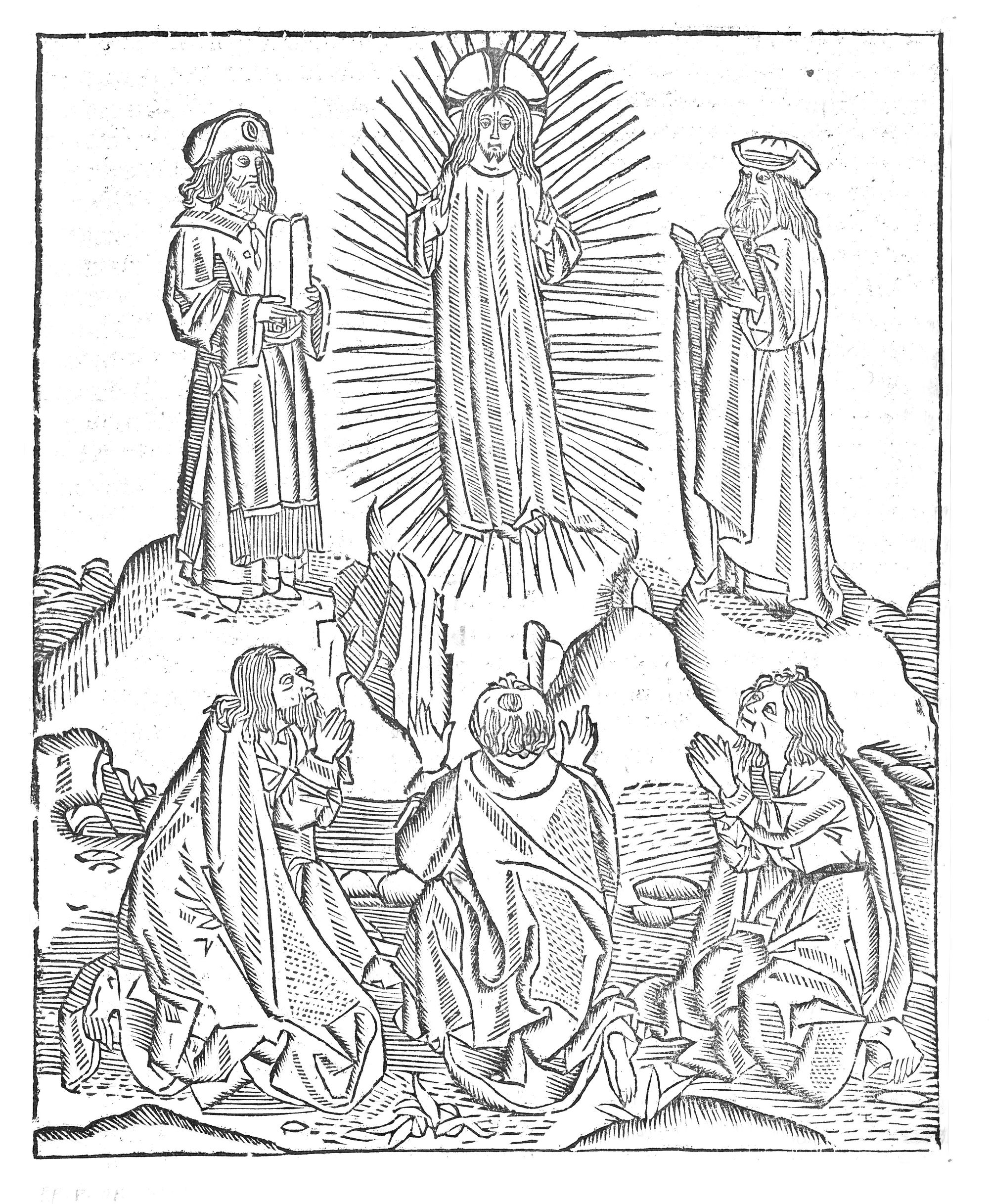 Please Subscribe or Donate to Help Keep This Site Free!