About the Image:
In this parable, a young man leaves the comfort of family, wanders foreign lands, and resorts to begging after wasting a fortune through debauchery. Returning, he receives the embrace of his father, who warmly welcomes him home despite his mistakes, prompting the young man to repent the rejection of his family.
Tissot had treated the Prodigal Son subject several times before, first in the guise of early historicizing scenes that helped establish his career and then, in the early 1880s, as a series of paintings and later etchings set in Victorian England. As many scholars have pointed out, the parable may have had a particular autobiographical resonance for Tissot, who had left his homeland—trading his native France for England during the 1870s—and who had a reputation for scandalous romances and luxurious living before a return to the faith of his youth with The Life of Christ.
source: https://www.brooklynmuseum.org/opencollection/objects/4538
🙏🏽
This image is in the public domain.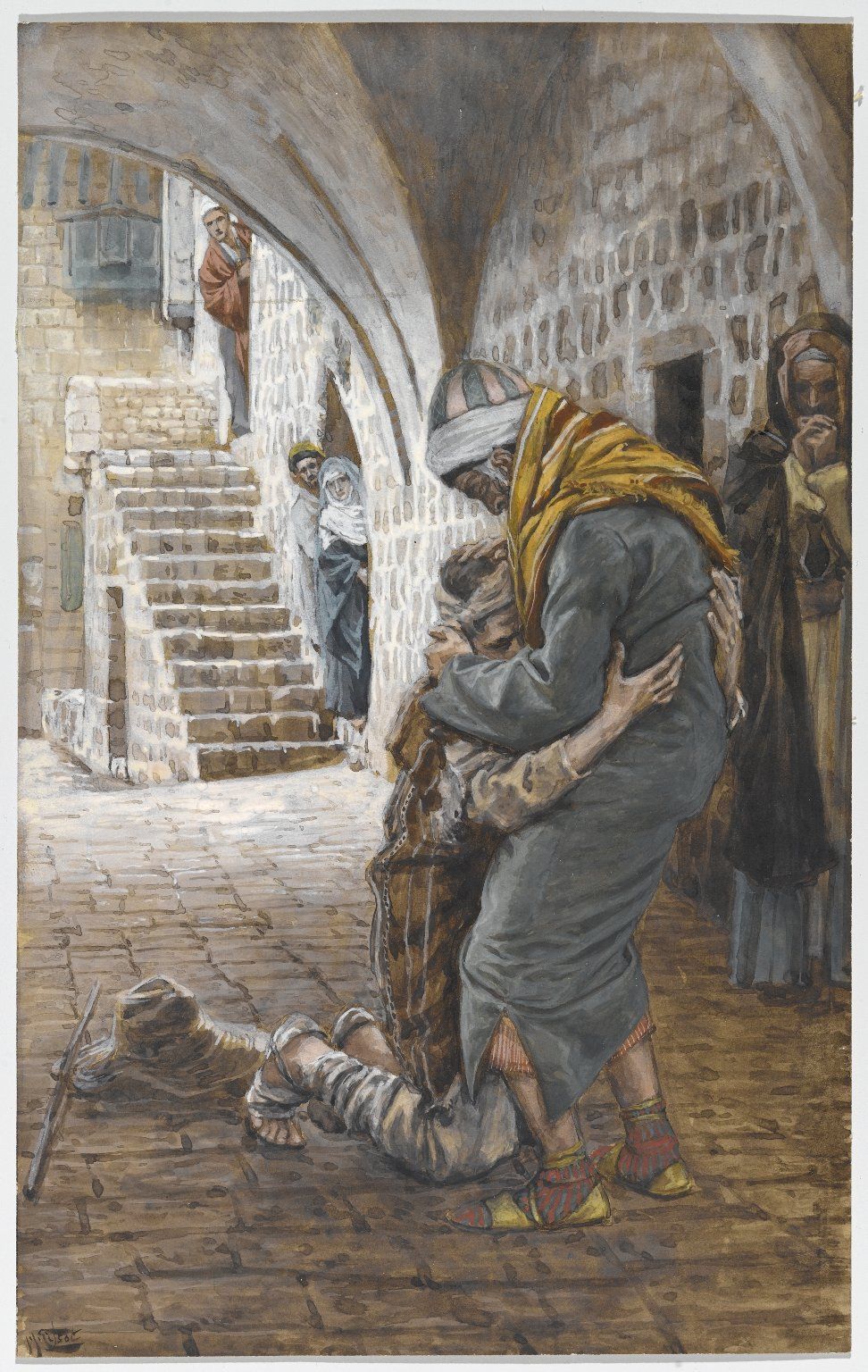 Please Subscribe or Donate to Help Keep This Site Free!