Christ appears to his followers at the cenacle, the upper room where they had shared the Last Supper. Exposing his glowing wounds, Jesus reveals himself to them—to their delight and wonder—while the servants who tend the disciples peer through the curtains in astonishment.
James Tissot was a French painter and illustrator who lived from 1836 to 1902. He was known for his realistic and detailed paintings that often depicted his time's high society and fashionable events. Tissot's work was influenced by the Impressionist movement, but he also incorporated elements of realism and symbolism in his paintings. He used a variety of media including oil paint, watercolor, and printmaking techniques such as etching and lithography.
🙏🏽
This image is in the public domain.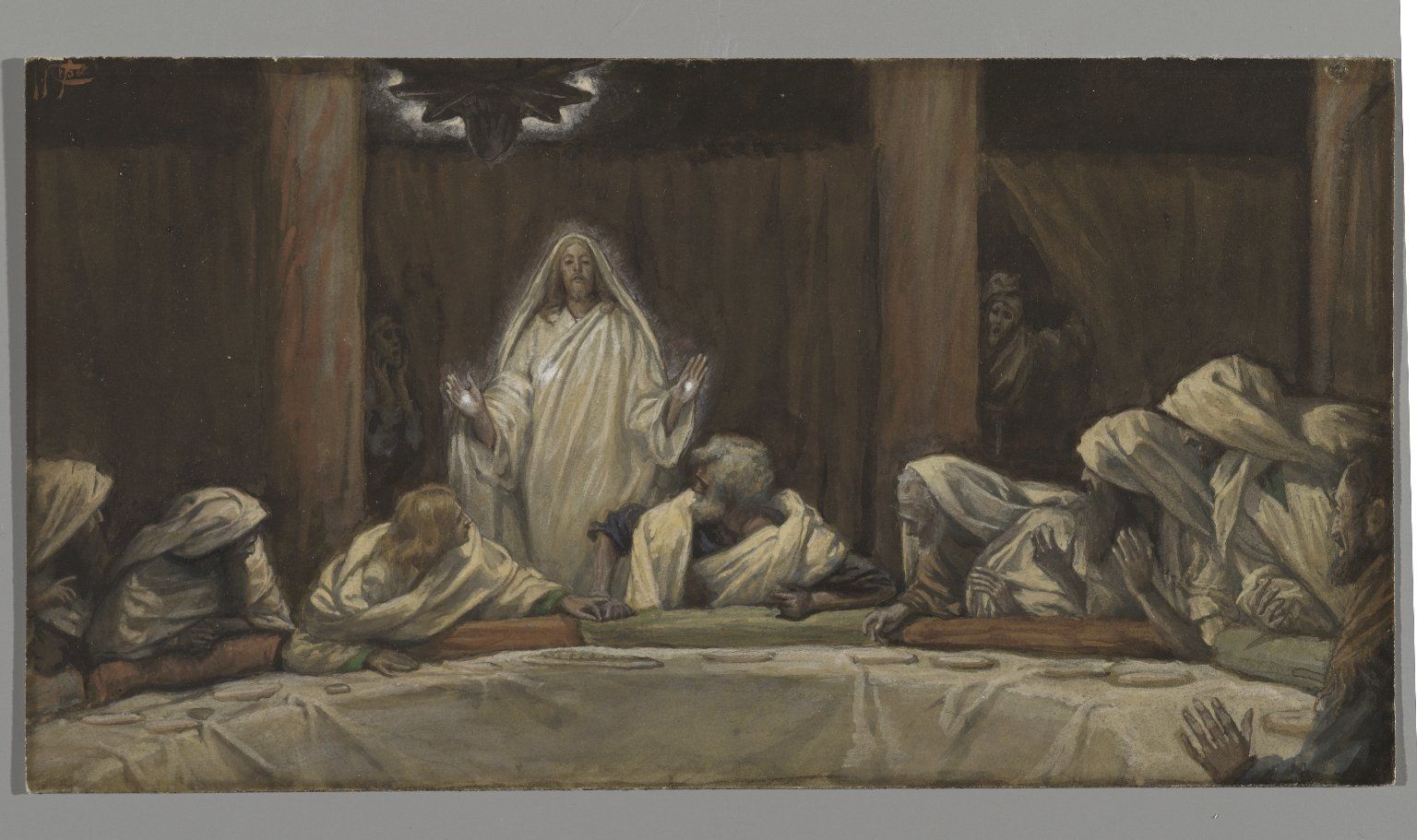 Please Subscribe or Donate to Help Keep This Site Free!