Details:
This drawing depicts a scene from the Gospel of Luke chapter 7, verses 11 through 17, which reads:
And it came to pass afterwards, that he went into a city that is called Naim; and there went with him his disciples, and a great multitude.
And when he came nigh to the gate of the city, behold a dead man was carried out, the only son of his mother; and she was a widow: and a great multitude of the city was with her.
Whom when the Lord had seen, being moved with mercy towards her, he said to her: Weep not.
And he came near and touched the bier. And they that carried it, stood still. And he said: Young man, I say to thee, arise.
And he that was dead, sat up, and began to speak. And he gave him to his mother.
And there came a fear on them all: and they glorified God, saying: A great prophet is risen up among us: and, God hath visited his people.
And this rumour of him went forth throughout all Judea, and throughout all the country round about.
This drawing once belonged to the Haarlem artist Hendrik Goltzius (1558-1617). In 1590 he travelled to Rome to study the work of the great Italian masters. He probably received the drawing, a study for a painting in Orvieto cathedral, personally from Frederico Zuccaro. Goltzius' stepson, Jacob Matham (1571-1631), later used the drawing as a design for an engraving.
🙏🏽
This image is in the public domain.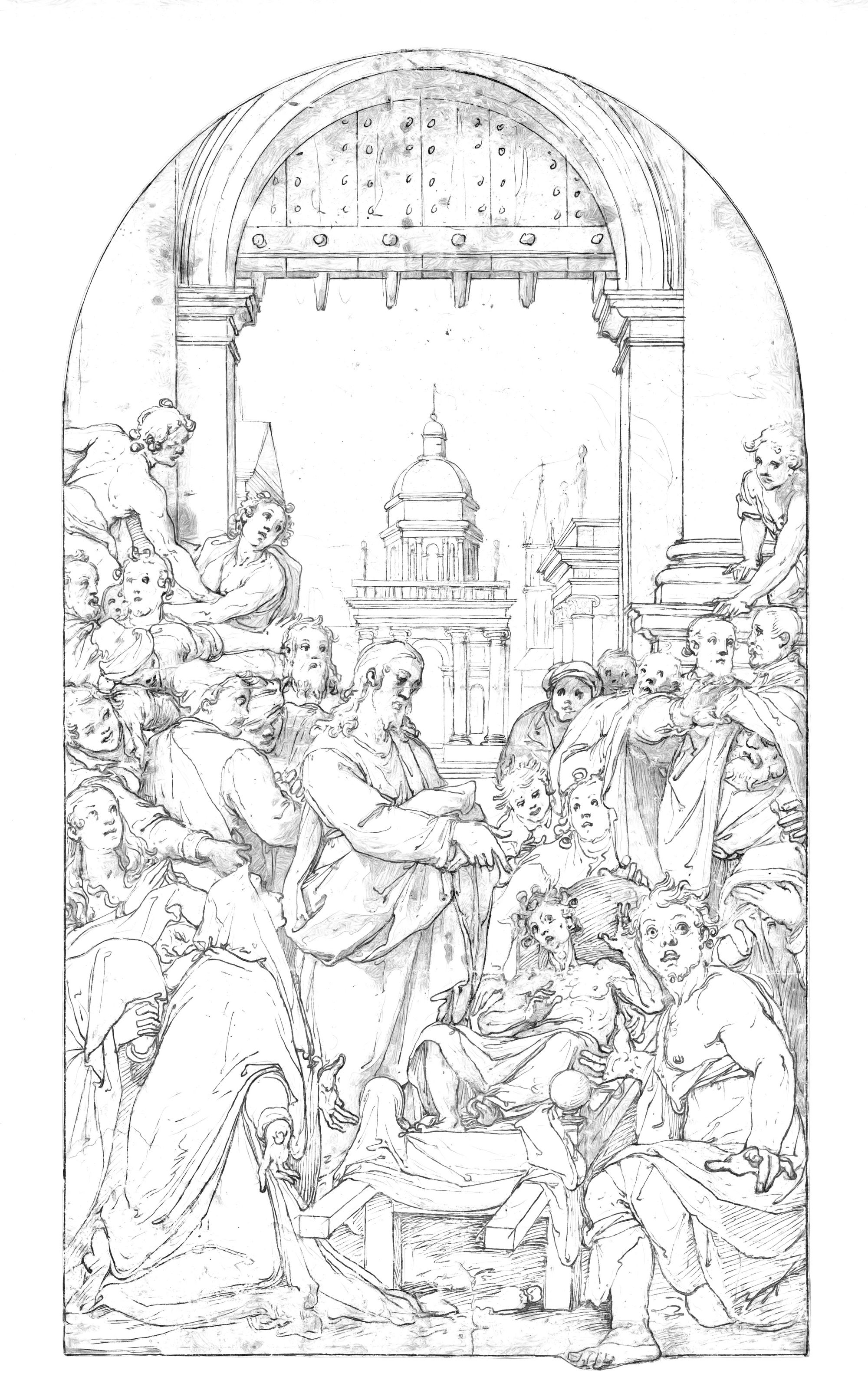 Please Subscribe or Donate to Help Keep This Site Free!