Details:
These two pages come from a prayer book which belonged to Claude of France (1499-1524), queen consort of France. Claude was the daughter of the French king Louis XII and Anne of Brittany and the first wife of king Francis I of France. She received this tiny prayer book when she was crowned Queen of France so this book was probably a gift for this occasion. The book measures 3/4 x 2 inches (69 x 49 mm) and each page is richly illustrated: the borders of each leaf are painted, front and back, with 132 scenes from the lives of Christ, the Virgin Mary, and numerous saints. these two pages show the Mass of Saint Gregory, a miracle attributed to pope Saint Gregory I 'the Great' (A.D. 540 – 604). According to the tale a bystander doubted the doctrine of transubstantiation (the change by which the bread and wine offered during Mass becomes in reality, the body and blood of Christ). In response Gregory prayed to God to give them a sign after which Christ appeared as the Man of Sorrows on the altar in front of him.
🙏🏽
This image is in the public domain.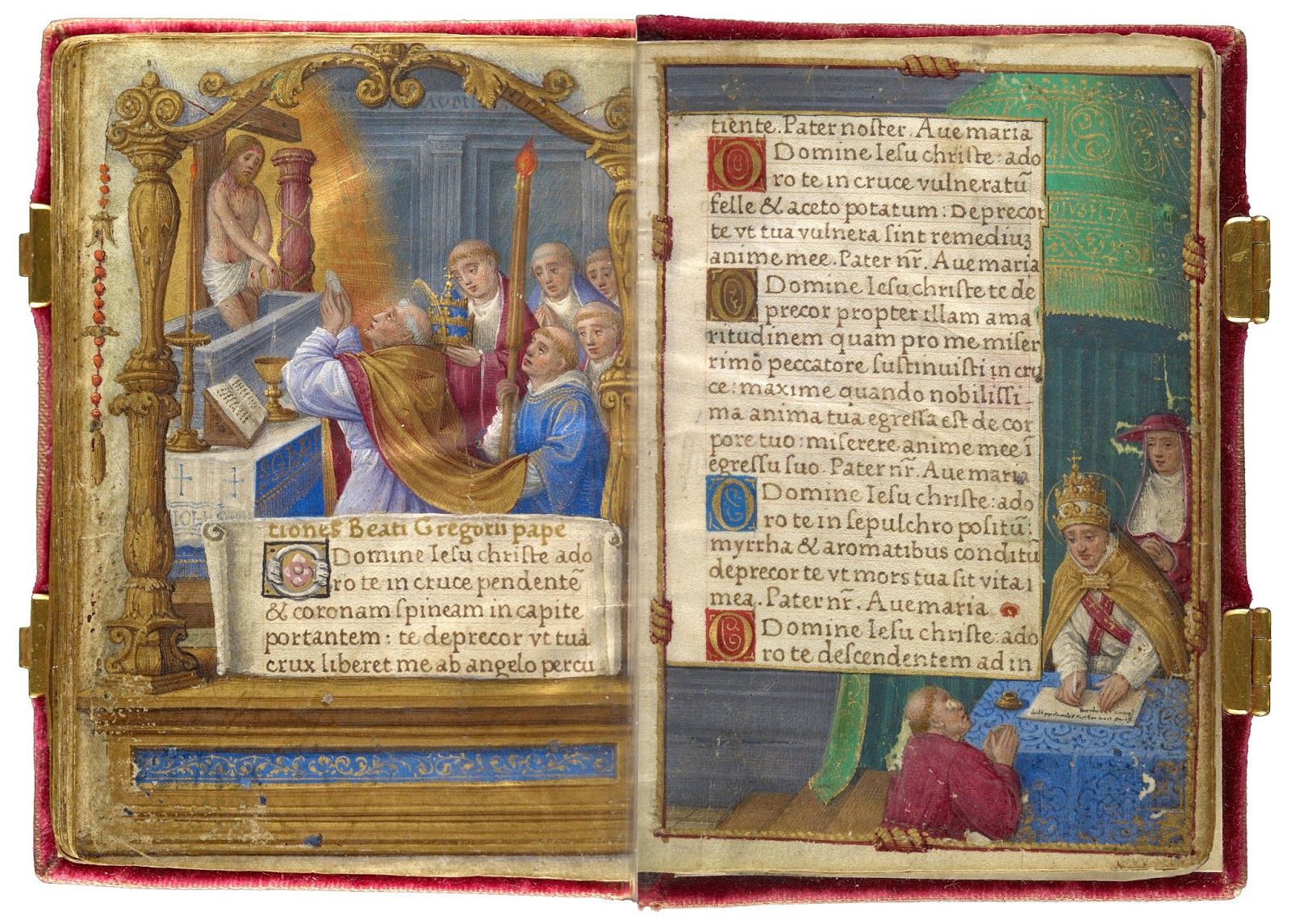 Please Subscribe or Donate to Help Keep This Site Free!