Details:
Ludovica Albertoni was an Italian Roman Catholic noblewoman from the Renaissance period and a professed member of the Third Order of Saint Francis. The death of her husband prompted her to dedicate her life to the service of the poor in Rome and she was also known for her ecstatic experiences. Gian Lorenzo Bernini created a sculpture dedicated to her which is contained in San Francesco a Ripa where Albertoni's remains are placed.
Her fame for holiness became widespread in Rome and devotion to her remained intense after her death which prompted Pope Clement X to approve her beatification in 1671.
Giovanni Battista Gaulli (8 May 1639 – 2 April 1709), also known as Baciccio or Baciccia (Genoese nicknames for Giovanni Battista), was an Italian artist working in the High Baroque and early Rococo periods. He is best known for his grand illusionistic vault frescos in the Church of the Gesù.
🙏🏽
This image is in the public domain.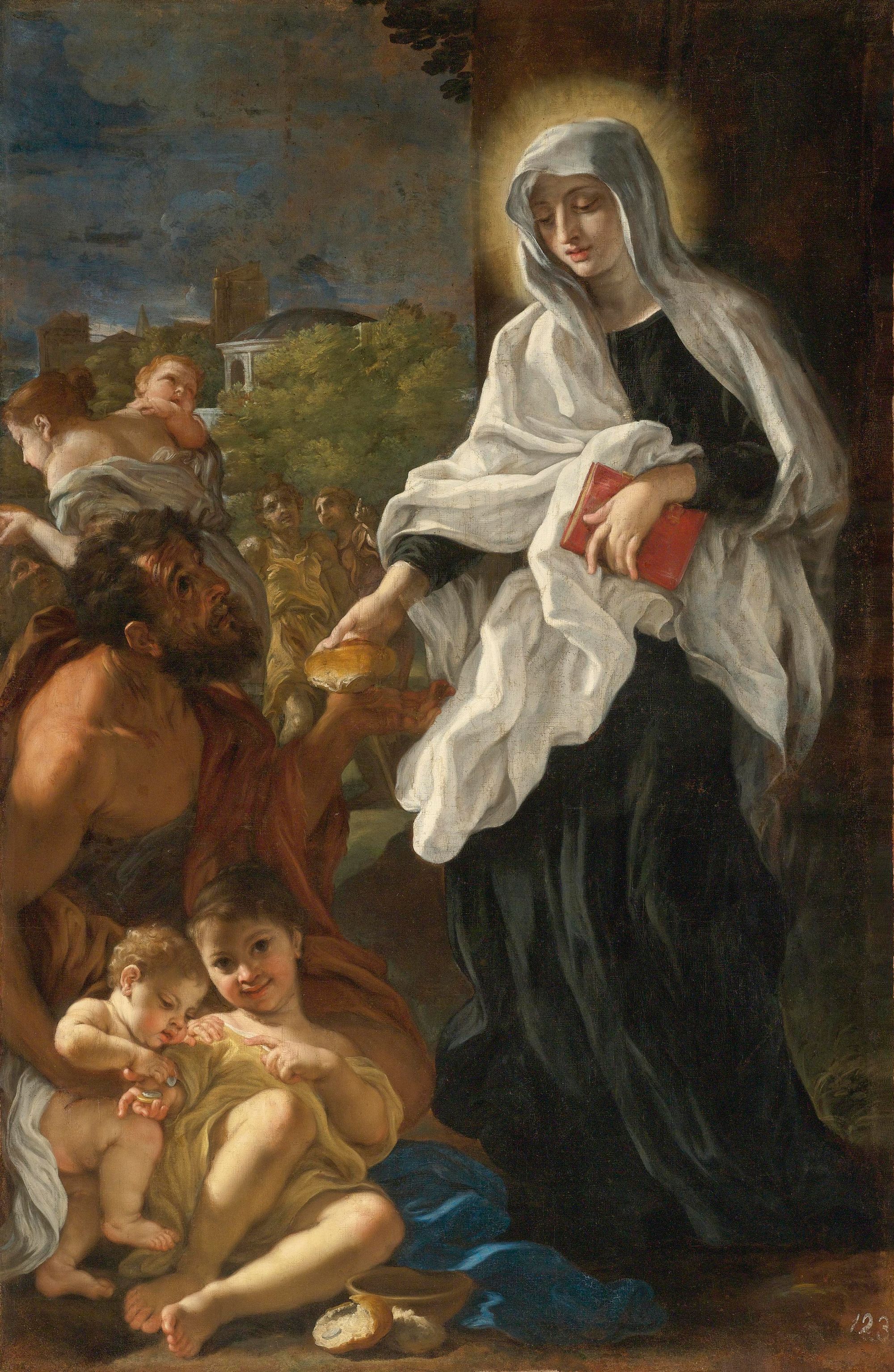 Please Subscribe or Donate to Help Keep This Site Free!