Details:
Harry Siddons Mowbray was an American artist. He executed various painting commissions for J.P. Morgan, F.W. Vanderbilt, and other clients. He served as director of the American Academy in Rome from 1902–1904. Wikipedia
The biblical Magi also referred to as the Wise Men or Kings, also the Three Magi were distinguished foreigners in the Gospel of Matthew and Christian tradition. They are said to have visited Jesus after his birth, bearing gifts of gold, frankincense, and myrrh. Wikipedia
🙏🏽
This image is in the public domain.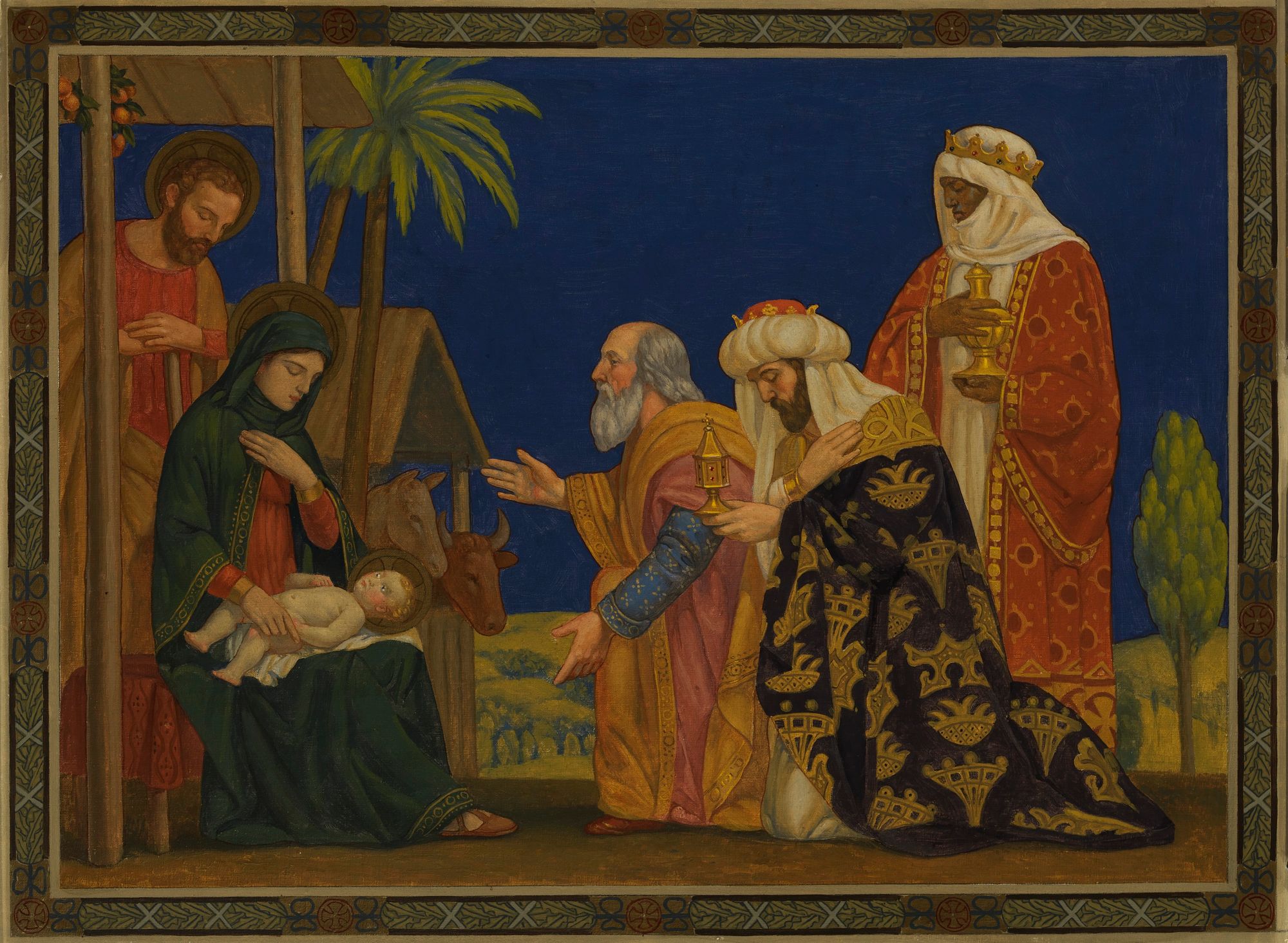 Please Subscribe or Donate to Help Keep This Site Free!