Details:
Fosdick made this relief to appeal to wealthy industrialists who favored richly designed interiors and uplifting art. He tapped into the fantasy of a more spiritual past, and when the screen was exhibited, it was praised for craftsmanship that rivaled a medieval masterwork.
At the turn of the twentieth century, Joan of Arc was a popular symbol in American culture. Mark Twain wrote about her in 1896, Anna Hyatt Huntington created a sculpture of the martyr for Riverside Drive in New York, and George Bernard Shaw's famous play about her was first produced on Broadway in 1923. She could be a figure from the romantic past and an emblem of the ​"New Woman" in the modern world. Joan may have died for king and country—as the legend at the bottom of the screen records—but her symbolic power as a woman who took history into her hands also resonated among women fighting for the right to vote.
Exhibition Label, Smithsonian American Art Museum, 2006
🙏🏽
This image is in the public domain.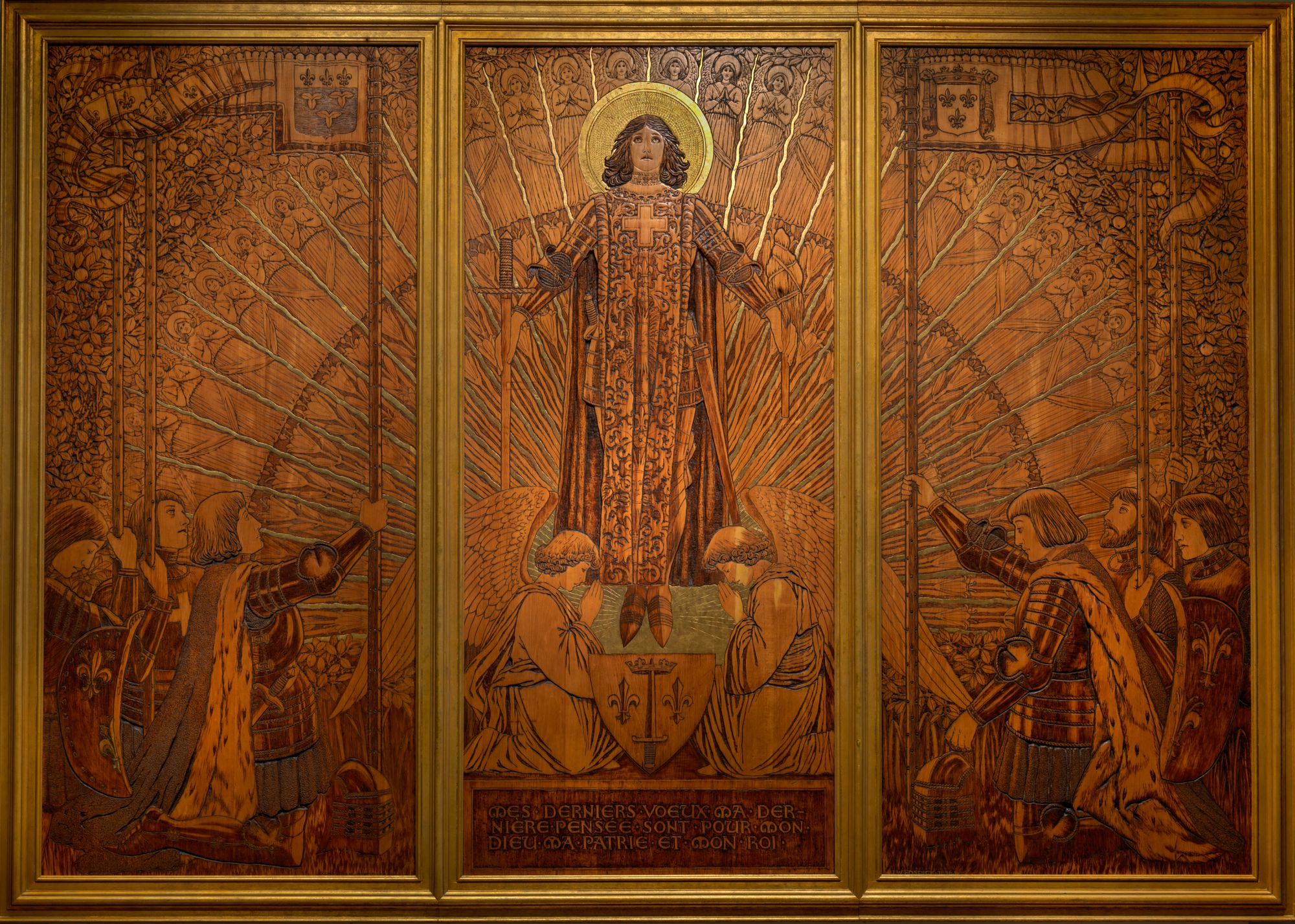 Please Subscribe or Donate to Help Keep This Site Free!