Details:
The second oldest European porcelain factory after that at Meissen (in Germany) was set up in Vienna in 1716. During its early years, the Vienna factory was privately owned by a court official, Claudius Innocentius Du Paquier, and its early wares-made before 1744-carry his name. They are characterized by energetic shapes, strong colors, and the use of gold for surface decoration. This is the only Du Paquier crucifix known today. The figure of Christ closely resembles the work of Vienna's most famous sculptor, Georg Raphael Donner (1693-1741), and was probably created by one of his followers especially to be used on this crucifix. The anatomical accuracy and precise detail of the figure, along with the abundance of gold decoration, indicate that the piece was probably a special commission intended for a distinguished patron, possibly a member of the Hungarian Esterházy family.
🙏🏽
This image is in the public domain.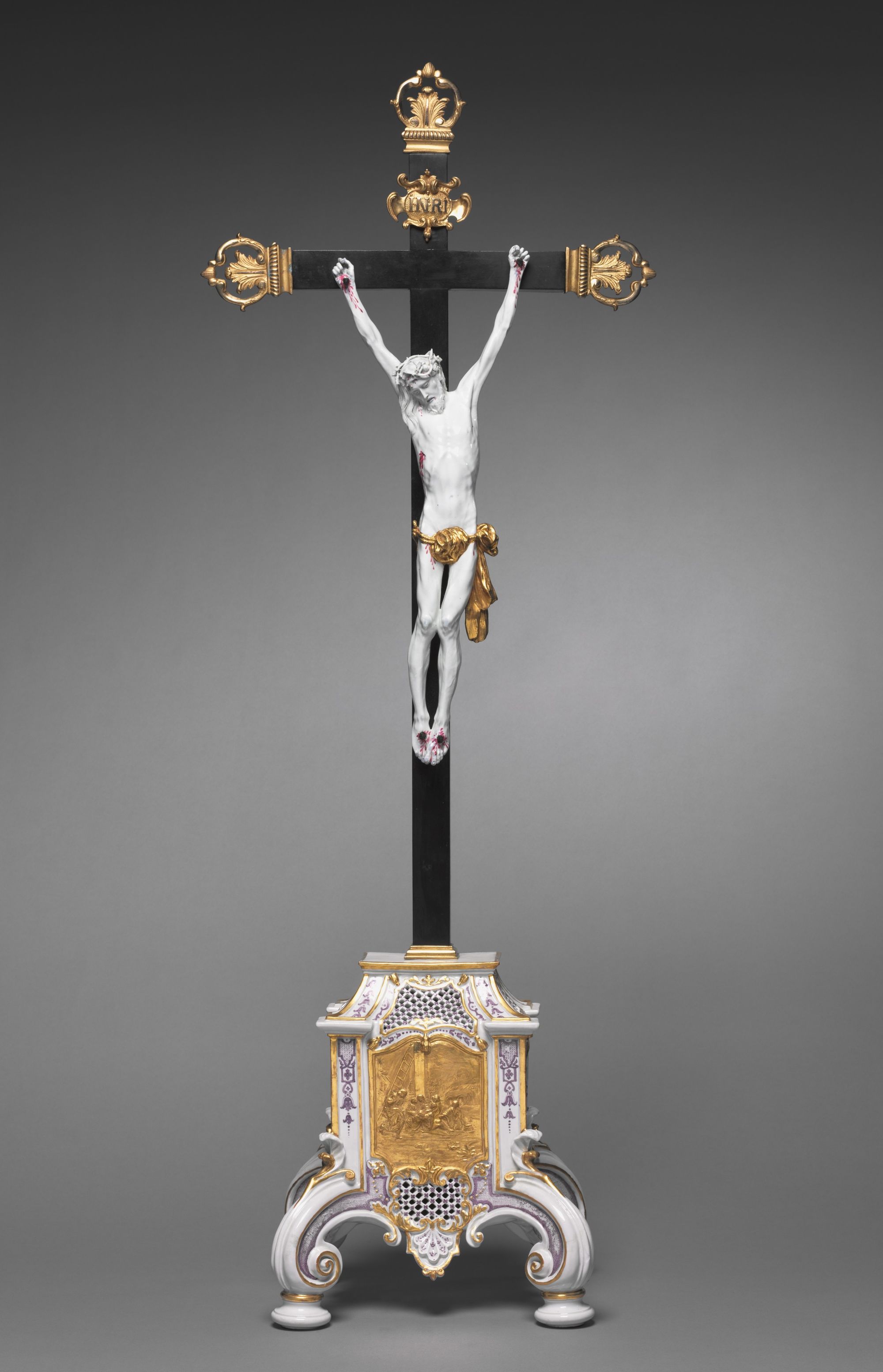 Please Subscribe or Donate to Help Keep This Site Free!