Details:
This painting depicts the appearance of the Virgin Mary to Saint James and his followers on the bank of the Ebro River, outside the city walls of Zaragoza, Spain. According to tradition, the Virgin, who appeared on top of a stone pillar, was conveyed from Jerusalem by angels to encourage the saint in his evangelization of the Roman province of Hispania. The saint is accompanied by seven disciples, among them a man whose features may be those of the painting's owner, Juan Bautista Echeverría.


Recognized as patron of Aragon in 1678, the Virgin of El Pilar was revered throughout the Spanish world. In Mexico City the devotion is associated with the convent church known as the Enseñanza, where an ivory replica of the Zaragoza Virgin was venerated. source
🙏🏽
This image is in the public domain.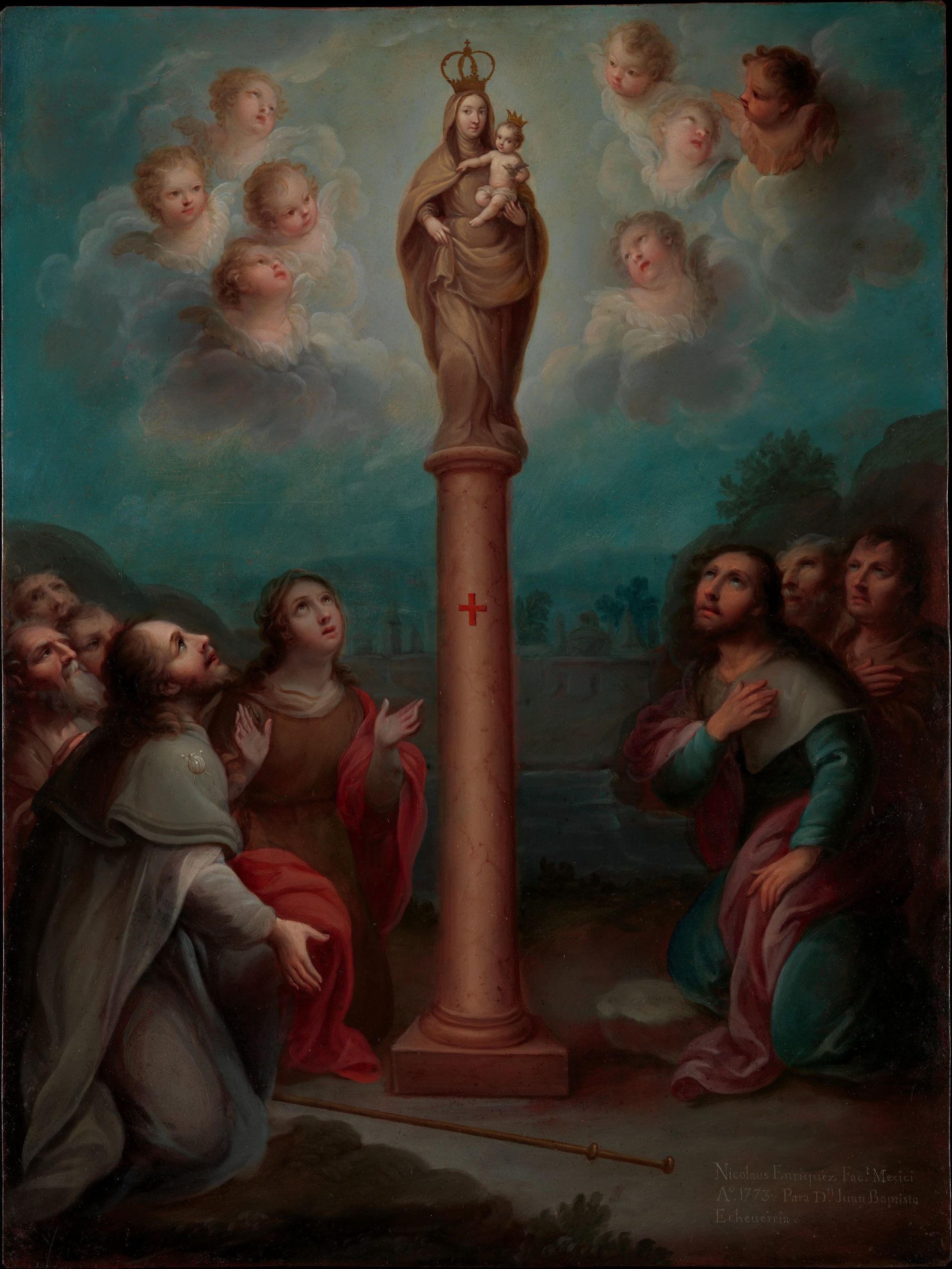 Please Subscribe or Donate to Help Keep This Site Free!