Details:
Juan Rodríguez Juárez was a versatile artist who excelled as a painter of altarpieces as well as portraits and small devotional works such as the Entombment of Christ. This work displays the brilliant color and vigorous modeling characteristic of the earliest phase of his career. The composition derives from a Flemish print, but the painter has altered it to heighten the impact of Christ's seminude body, which is presented as the focus of prayer and meditation. The artist's signature, conspicuously inscribed on the tomb, also signals his devotion. source
🙏🏽
This image is in the public domain.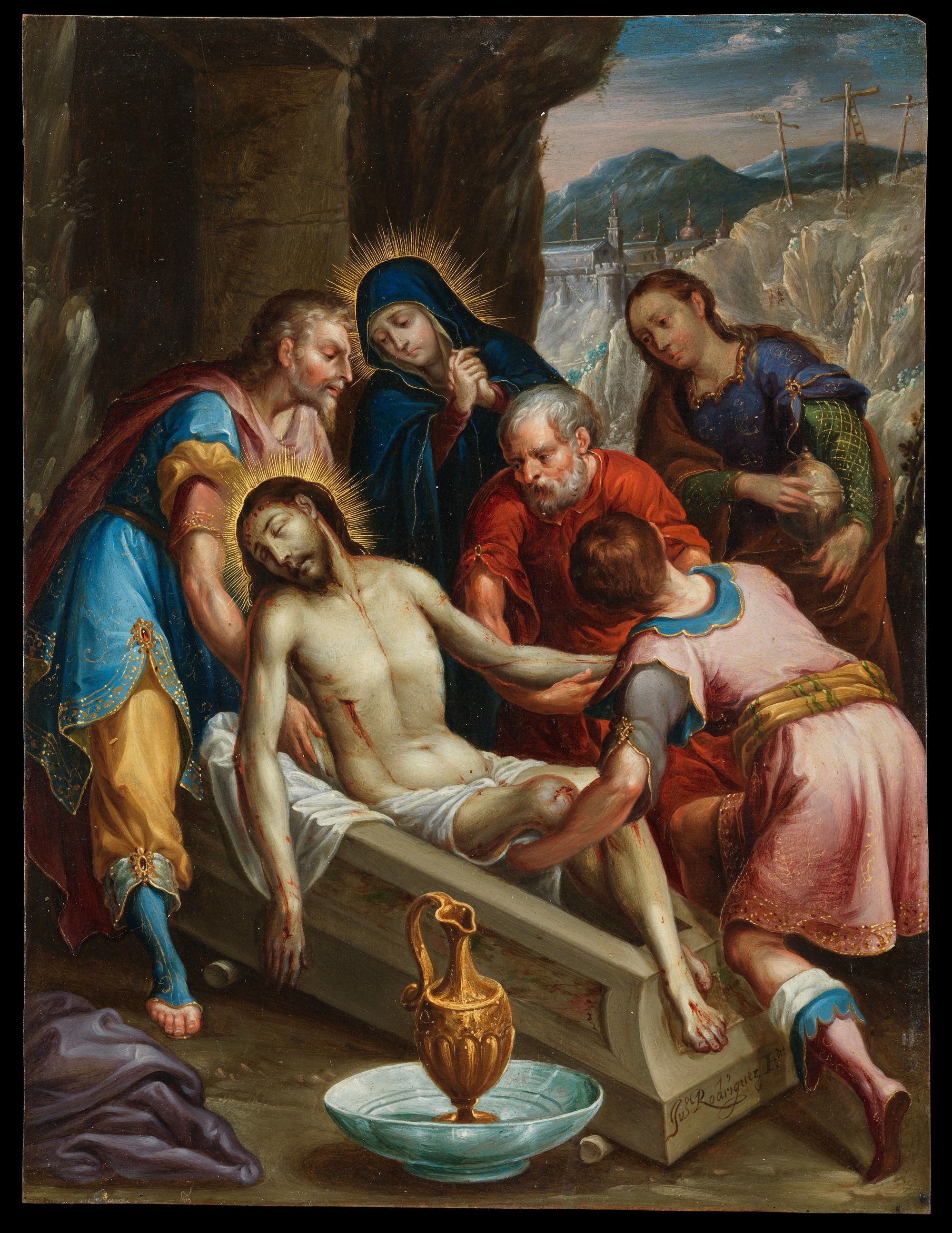 Please Subscribe or Donate to Help Keep This Site Free!