Details:
Walatta Petros (Ge'ez: ወለተ ጴጥሮስ; 1592 – 23 November 1642) was an Ethiopian female saint[1][2]. She is known for resisting conversion to Roman Catholicism because, unfortunately, at the time, the king of Ethiopia was attempting to forcibly convert his subjects from the Tewahedo Church to Roman Catholicism. It is never okay to coerce conversions, as according to Dignitatis Humanae, "it has always remained the teaching of the Church that no one is to be coerced into believing."
She formed many religious communities, and performed miracles for those seeking asylum from the king[1]. Walatta Petros was born into a noble family in Abyssinia and her father met a monk who prophesied that she would become a "guide for the blind of heart"[3]. She led a successful nonviolent movement to preserve African Christian beliefs in the face of European protocolonialism[4].
This is a portrait of Walatta Petros that appears in the manuscript created between 1716-1721 was previously found in the saint's monastery Qʷäraṭa on Lake Tana in Ethiopia.
🙏🏽
This image is in the public domain.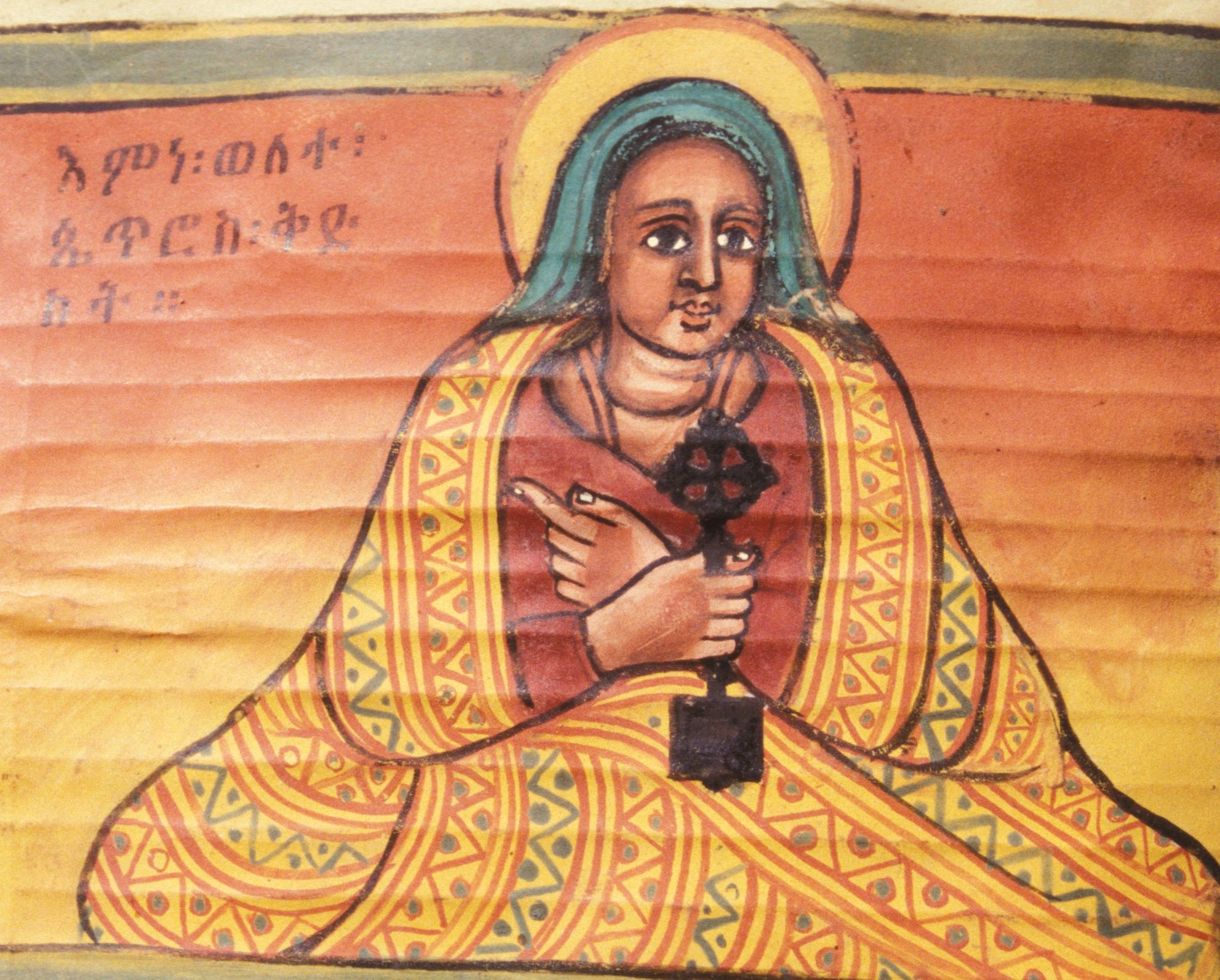 Please Subscribe or Donate to Help Keep This Site Free!