Details:
Pope Benedict XVI (1927-2022) was the head of the Catholic Church and sovereign of the Vatican City State from 19 April 2005 until his resignation on 28 February 2013[1]. He was 78 when elected pope and made five foreign journeys each in both 2010 and 2011[2]. His papacy testified to both a scholarly churchman, having extensively studied theology and philosophy, and pastoral sensitivity[3]. He resigned at age 85 citing declining health and his "advanced age"[4][5]. In 2011 he visited Federal President Christian Wulff in front of Bellevue Palace in Berlin[5].
🙏🏽
Please give proper attribution.
Image by WDKrause - Own work, CC BY-SA 3.0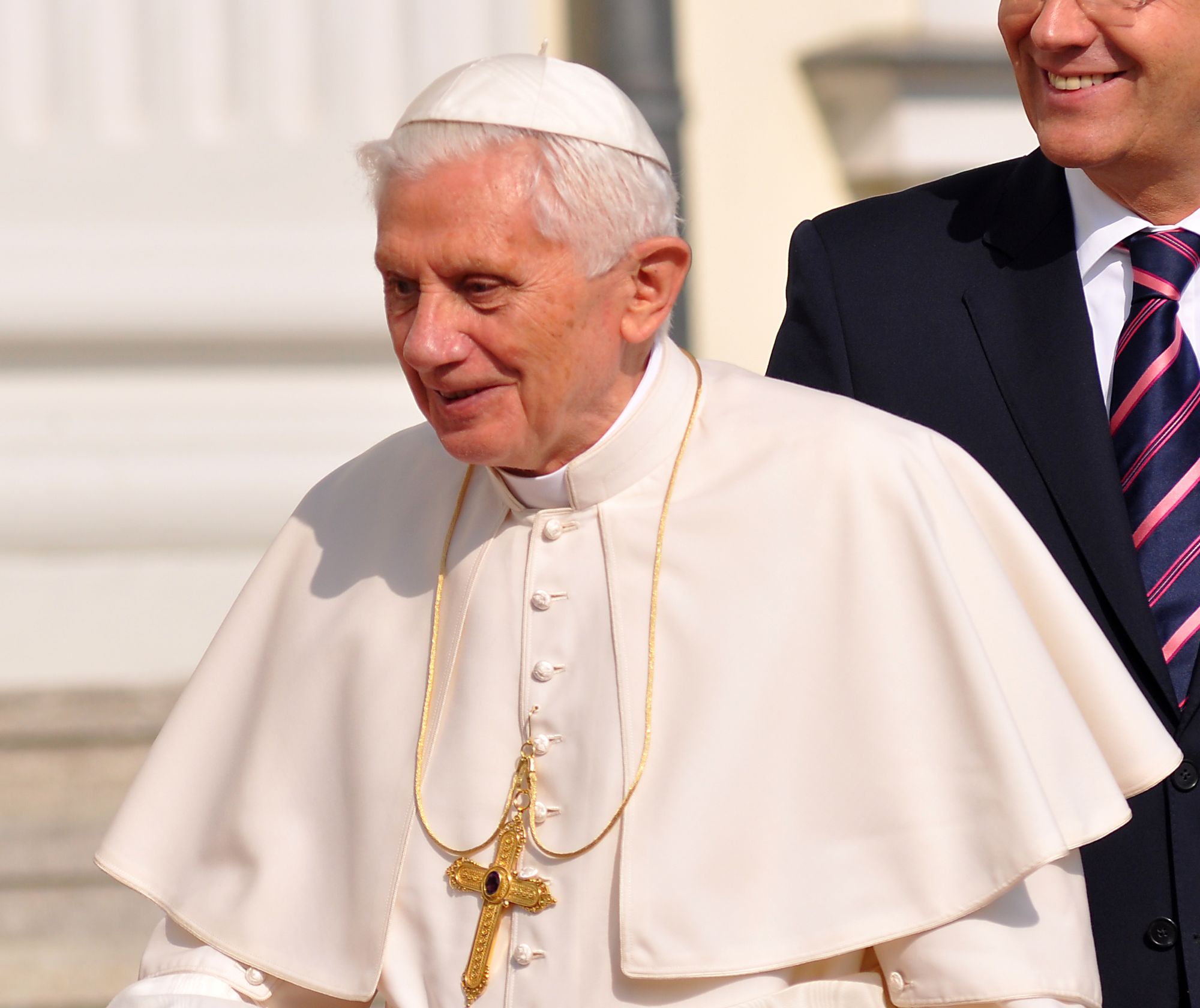 Please Subscribe or Donate to Help Keep This Site Free!