About the Image:
Pope Benedict XVI's funeral took place on January 5, 2023, in St. Peter's Square, and was attended by around 50,000 people[1]. The funeral was presided over by Pope Francis[1][2]. Benedict's body lay in state in St. Peter's Basilica from January 2 to 4, 2023, during which almost 200,000 mourners paid their respects[1]. Immediately after the funeral, Benedict was interred in a private ceremony in the crypt underneath St. Peter's Basilica, in the same tomb that had previously been occupied by Pope John Paul II's body from his death in 2005 until his beatification in 2011[1]. The funeral Mass provided pomp and solemnity, and while it broadly resembled the funeral of a reigning pontiff, there were some exceptions, the Vatican noted[3]. The booklet for Benedict's funeral Mass was released on January 3, and the mass had been adapted from the usual papal burial service, omitting portions applicable to the death of a current pope, and adding other parts[1]. In a departure from previous papal funeral Masses, Eucharistic Prayer III was planned to be used instead of the Roman Canon[1].
Citations:
[1] https://en.wikipedia.org/wiki/Death_and_funeral_of_Pope_Benedict_XVI
[2] https://www.pbs.org/newshour/world/watch-live-pope-emeritus-benedict-xvis-funeral-at-st-peters-basilica
[3] https://www.nytimes.com/live/2023/01/05/world/pope-benedict-funeral
🙏🏽
Please give proper attribution.
Image By Agência Lusa - Milhares de fiéis assitem a funeral de BentoXVI (0m 49s), CC BY 3.0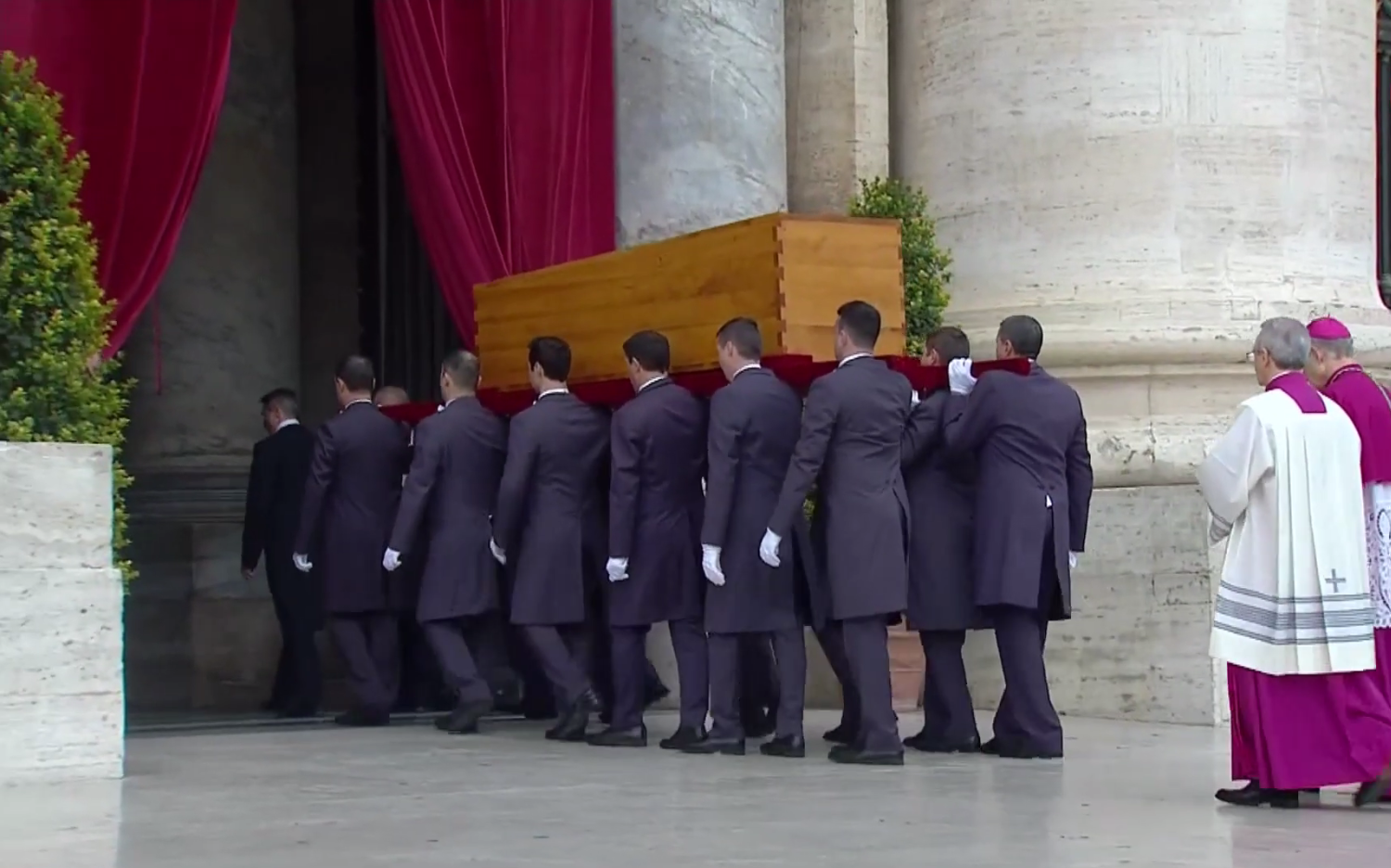 Please Subscribe or Donate to Help Keep This Site Free!