Details:
Translation of the document:
Most Holy Father, Della Mora Antonietta, humbly prostrate at the feet of Your Holiness, begs the Apostolic Blessing and a Plenary Indulgence at the hour of death, even if incapable to confess or receive Holy Communion, if she is penitent and invokes, with mouth or heart, the Most Holy Name of Jesus.
Most Holy God graciously grant this request Presented from the Vatican on this day Oct. 26, 1948.
Signed: Giuseppe Migone, Archbishop of Nicomedia.
🙏🏽
Please give proper attribution.
Image by Nick-philly - Own work, CC BY-SA 4.0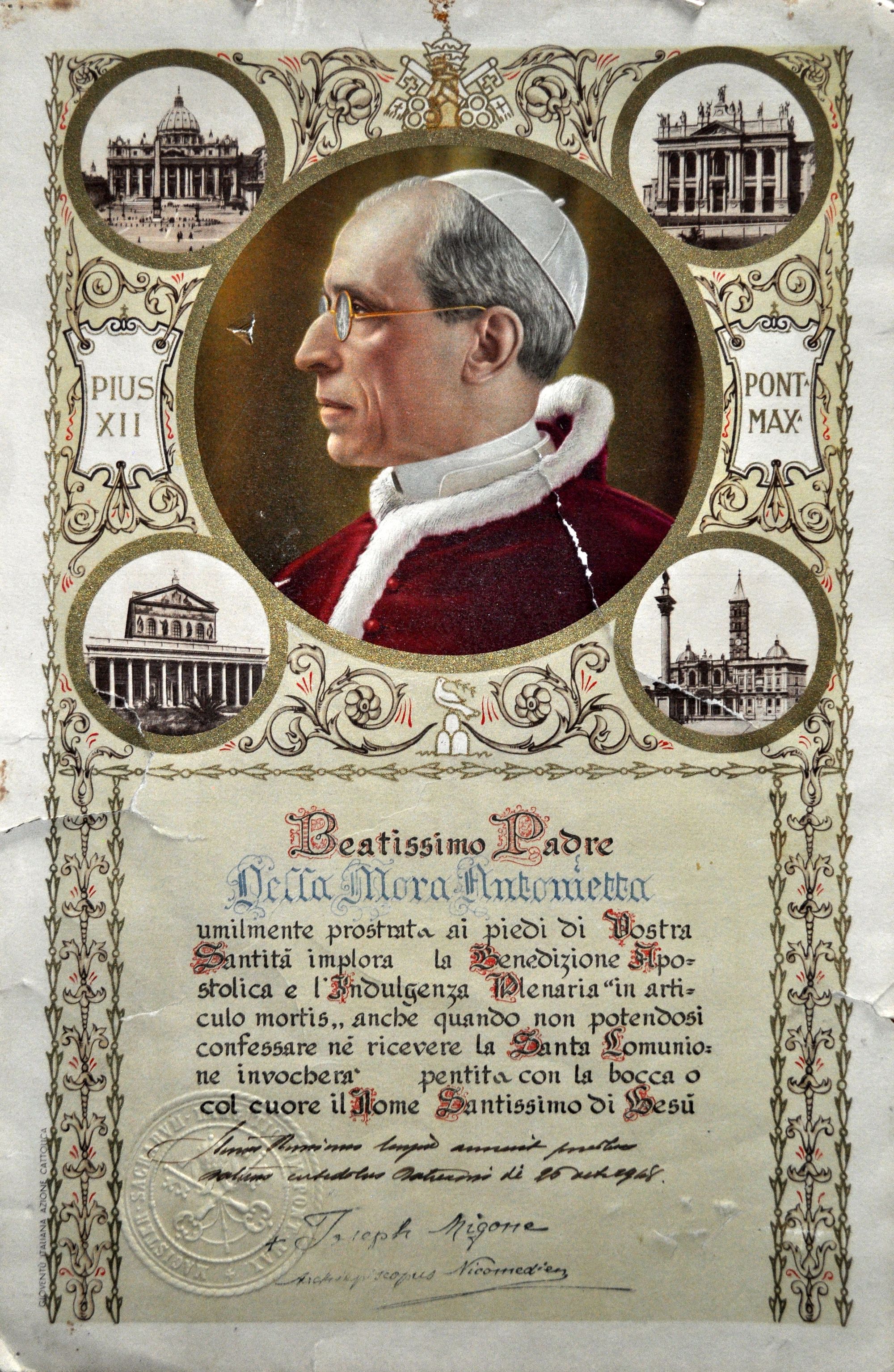 Please Subscribe or Donate to Help Keep This Site Free!