Details:
Pope Leo XIII (born Vincenzo Gioacchino Raffaele Luigi Pecci; 2 March 1810 – 20 July 1903) was the head of the Catholic Church from 20 February 1878 to his death in July 1903[1]. He was a great diplomat who managed to improve relations between the Catholic Church and the modern world[1]. He also performed a number of consecrations, at times entering new theological territory[1].
Pope Leo XIII used all his authority for a revival of Thomism, the theology of Thomas Aquinas. On 4 August 1879, he promulgated the encyclical Aeterni Patris ("Eternal Father") which provided a charter for the revival of Thomism as the official philosophical and theological system[4]. He mandated all Catholic Universities to teach Thomism and created a papal academy for the training of Thomists professors and re-edited scholarly editions of Thomas Aquinas[4].
In 1886, Pope Leo XIII decreed that a prayer to St. Michael be said at the end of "low" Mass (not "high", or sung Masses) throughout the universal Church, along with the Salve Regina (Hail, Holy Queen)[2]. In 1885 he published Immortale Dei, dispelling immediately any notion that the Church is opposed to civil government[5]. He recognized two powers — ecclesiastical and civil — which exercise control over human affairs and located the Church's position outside of capitalism versus socialism dialectic[5].
Pope Leo XIII's pontificate moved the Catholic Church back to mainstream European life and he is credited with restoring much prestige and authority to papacy by his theological teachings[3][4]
🙏🏽
This image is in the public domain.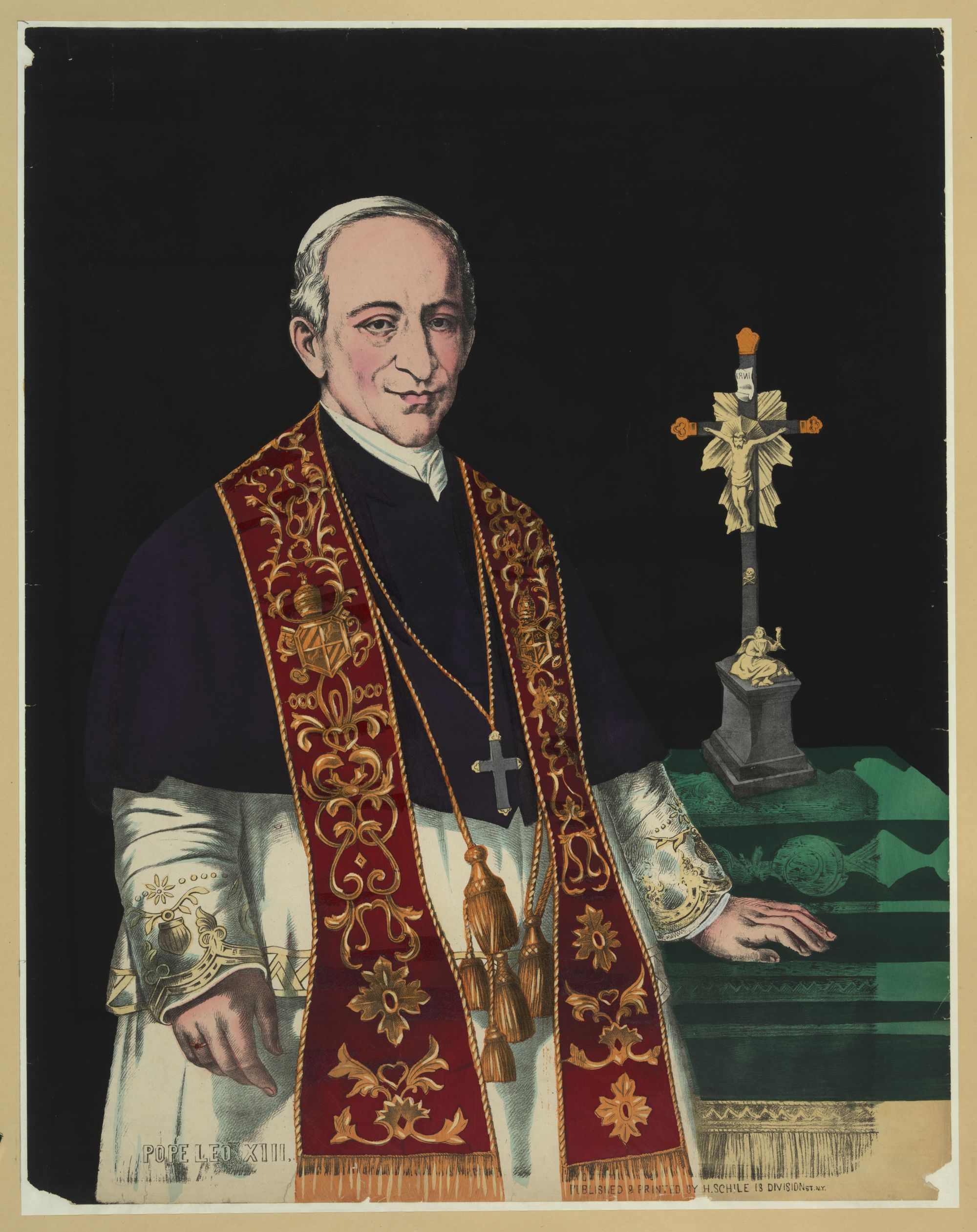 Please Subscribe or Donate to Help Keep This Site Free!