About the Painting:
The four cardinal virtues are prudence, justice, fortitude, and temperance1234. Prudence is considered the "mother" of all virtues, as it is the ability to recognize one's moral duty and the good means to accomplish it24. It is also the ability to discern the appropriate course of action to be taken in a given situation at the appropriate time, with consideration of potential consequences1. Justice, on the other hand, is the virtue of fairness and righteousness15. It flows directly out of prudence, as prudence tells us the right thing to do in a particular circumstance3. Fortitude is the virtue of courage and strength in the face of adversity14. Finally, temperance is the virtue of self-control and moderation12.
About the Artist:
Jürgen Ovens was a portrait painter and art dealer from North Frisia who lived from 1623 to 167812. He was also known as Georg or Jurriaen Ovens while in the Netherlands1. Ovens was a pupil of Rembrandt, according to Arnold Houbraken1. He is best known for his painting in the city hall of Amsterdam and paintings for the Dukes of Holstein-Gottorp, for whom he worked for more than 30 years, also as an art dealer1. Ovens was born and grew up in Tönning, Duchy of Schleswig, the son of Frisian farmer and alderman Ove Broders and Agneta Ovens1. Although that duchy was formally a Danish fief, Ovens is often counted among German painters1. Since 1640, he worked for Hendrick van Uylenburgh with Govaert Flinck in the Sint Antoniesbreestraat1. It has been suggested that he went to Italy between 1643 and 1649, but there is no evidence1.
🙏🏽
This image is in the public domain.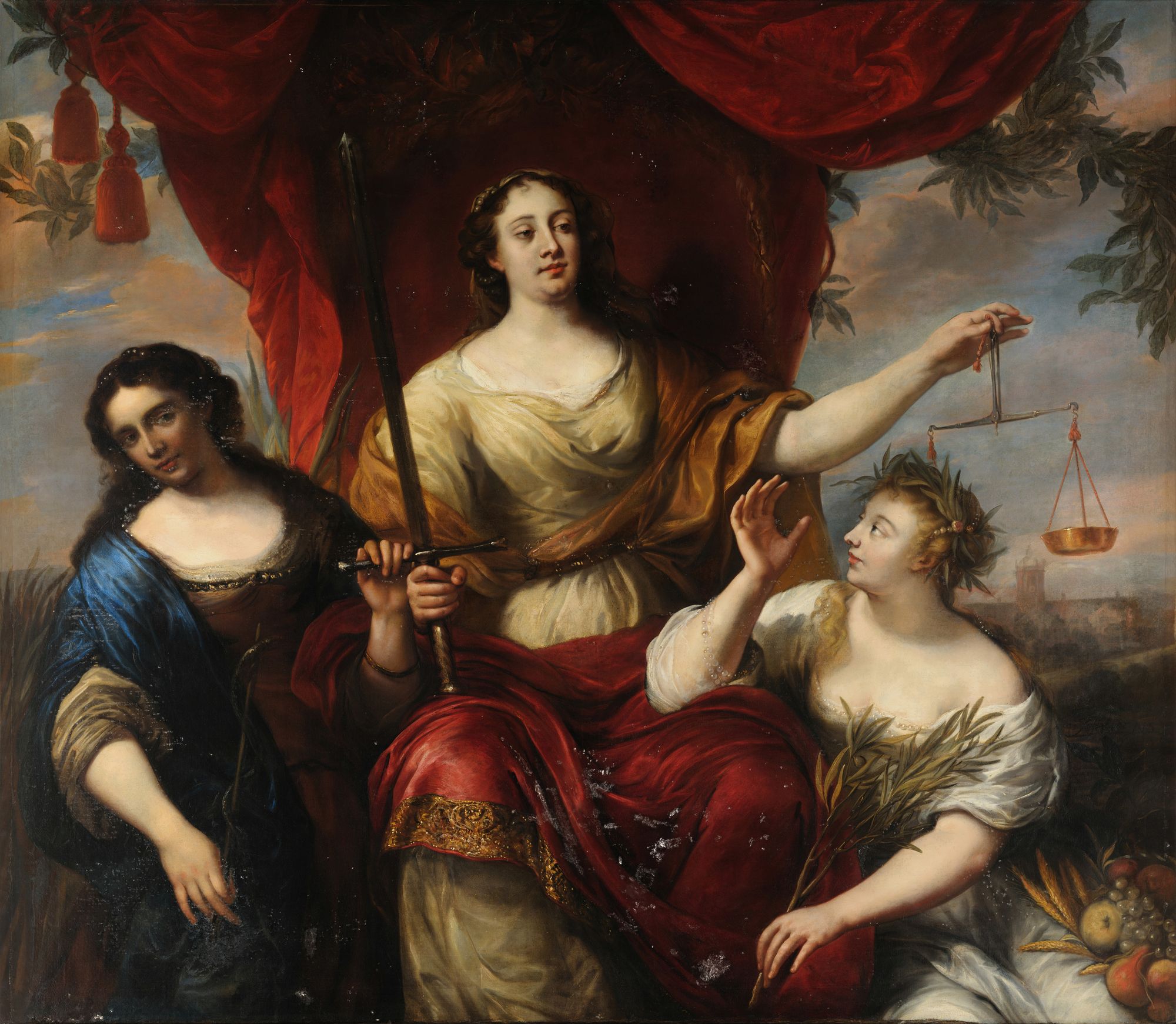 Please Subscribe or Donate to Help Keep This Site Free!