Details:
Battista Franco was one of Michelangelo's most devoted followers: his biographer Giorgio Vasari wrote that he drew every figure on the master's Sistine Chapel ceiling. In Franco's own works, such as this print, he made new, inventive compositions that emulated Michelangelo without directly copying or quoting his works.
The print depicts the group of shepherds who visited the Christ child shortly after his birth. Franco used twisting, active poses and emphasized anatomy and musculature, creating distinct groups of figures in the foreground and background. Guided by a host of angels, the shepherds' twisting bodies, pointing gestures, and directional gazes—mirrored by those of an ass and a cow—offer witness to the miraculous birth. Groups of men conversing in the background offer a more intellectual approach to the miracle, while Joseph gazes calmly and contemplatively from the right.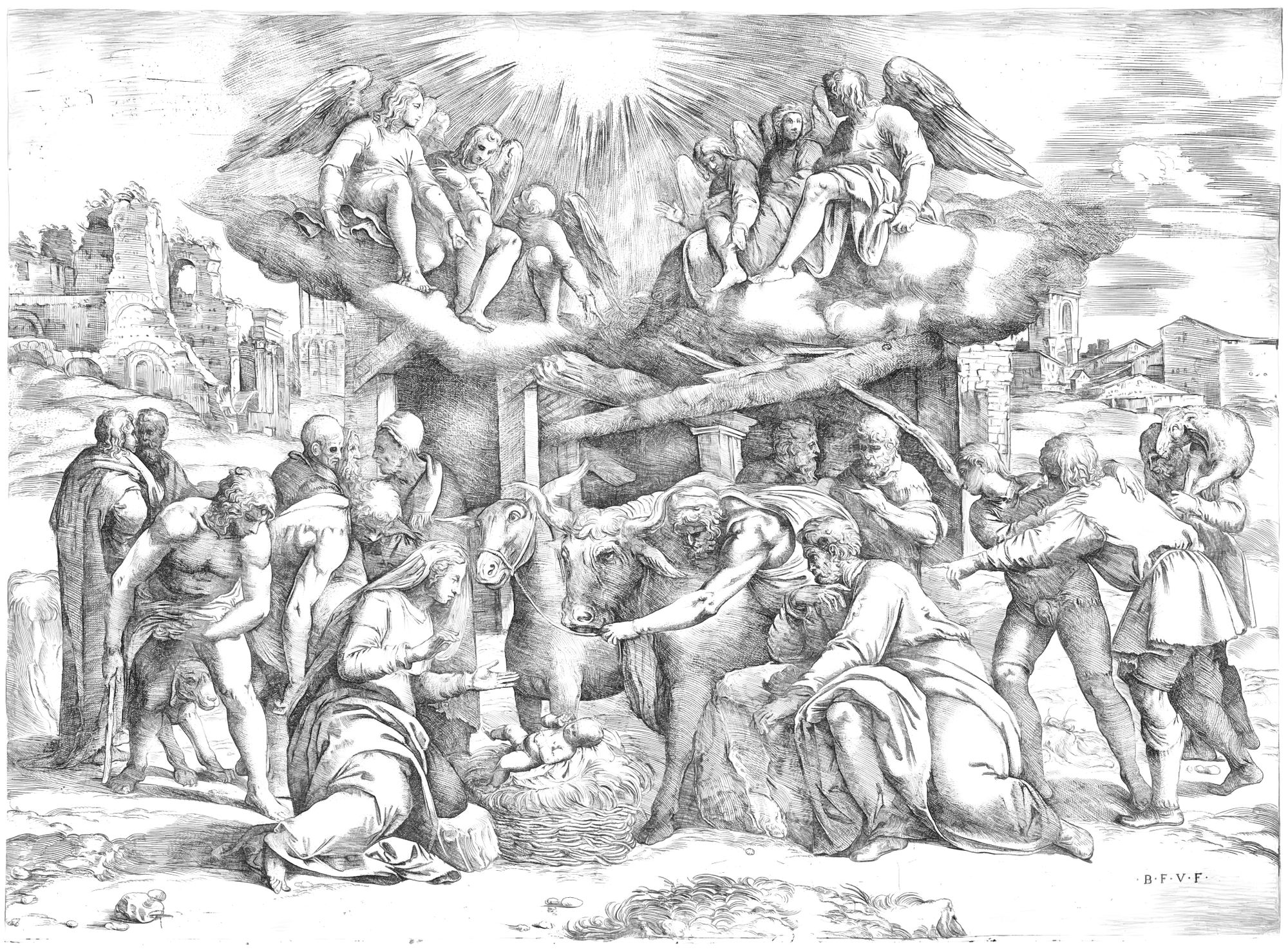 Please Subscribe or Donate to Help Keep This Site Free!