Details:
According to Roman Catholic theology, the Assumption is the movement of the Virgin Mary's body and soul into heaven. Thus the central figure of the Virgin dominates this scene of the Assumption, outstretching her arms and supported by two angels as she ascends into heaven. Below, saints surround the Virgin's tomb. St. Peter reaches for the foot of the ascending Virgin, suggesting a connection between heaven and earth. Giovanni Battista Piazzetta created this work as a sketch for his larger altarpiece commissioned in 1743 for the Church of St. James in Zbraslav, near Prague. The Assumption of the Virgin is a rare oil sketch by Piazzetta, and the larger composition adheres closely to this model. One difference between the sketch and the altarpiece is that the saints are illuminated more in the preliminary work. A divine light shines on the faces of the Virgin and the figures below her. Above the other figures, the Virgin appears remote and focuses on heaven as she looks upwards and beyond the painting's borders. The grouping of the figures in the center of this painting creates a vast surrounding space which fittingly gives this altarpiece sketch a sense of monumentality.
🙏🏽
This image is in the public domain.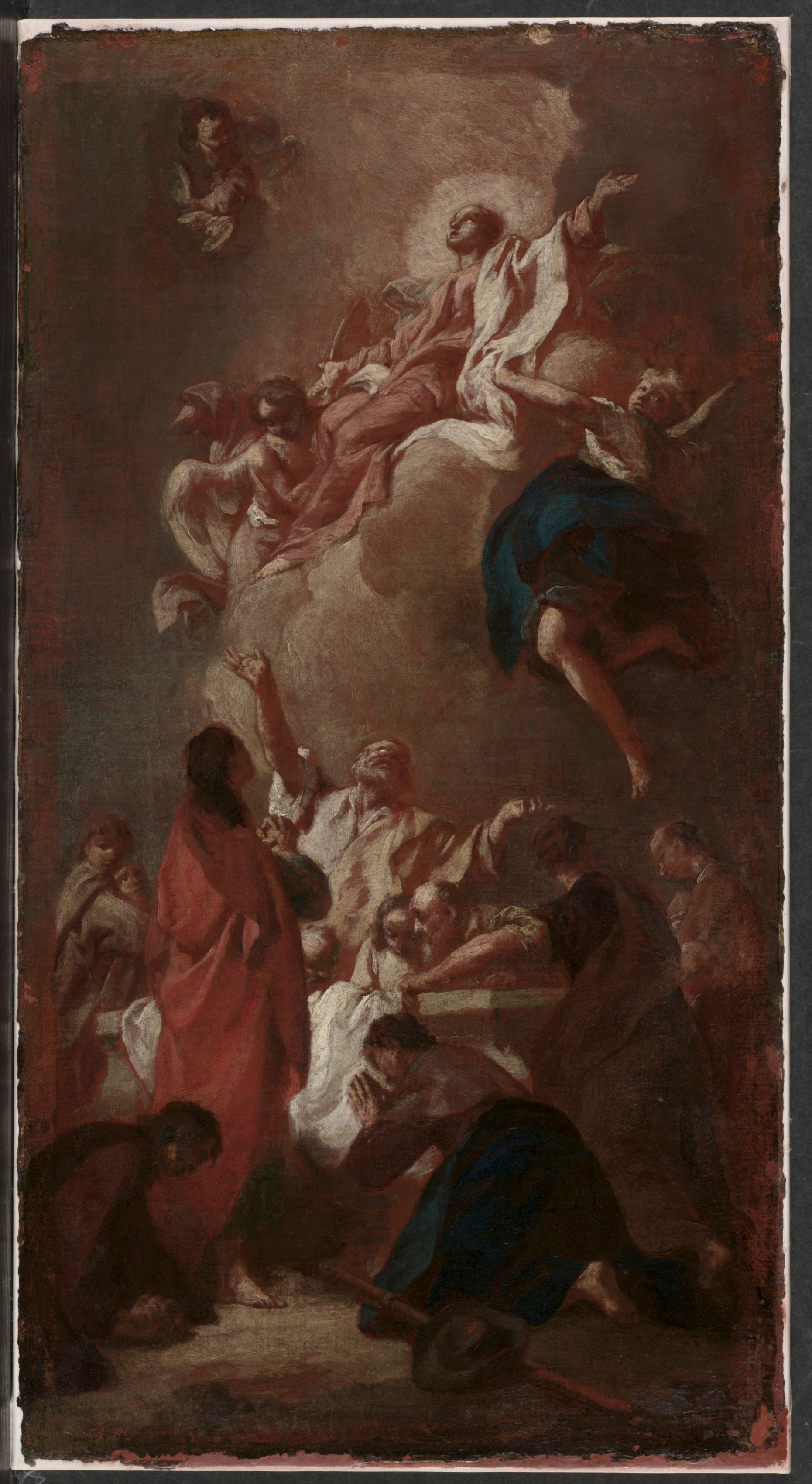 Please Subscribe or Donate to Help Keep This Site Free!