Details:
The Oxford Oratory Church of St Aloysius Gonzaga (or Oxford Oratory for short) is the Catholic parish church for the centre of Oxford, England. It is located at 25 Woodstock Road, next to Somerville College. The church is served by the Congregation of the Oratory.
St Aloysius' was founded as the Jesuit (Society of Jesus) parish of central Oxford. Completed in 1875, the building of St Aloysius' was an important step in the ongoing refoundation of a Roman Catholic presence in Oxford. The parish was served by notable members of the society for many years, including Gerard Manley Hopkins (December 1878 – September 1879). The church also housed a notable collection of relics bequeathed by Hartwell de la Garde Grissell, many of which were destroyed in the 1970s.
In the 1980s, the Jesuits left the church and the parish was taken over by the Archdiocese of Birmingham. In 1990, the Archbishop of Birmingham invited members of the Birmingham Oratory to take over the running of the parish and found a new Oratorian community in Oxford. Two priests from Birmingham arrived in September 1990 and, in 1993, the Oxford Oratory was established as an independent Congregation. Fr Robert Byrne then served as provost from 1993 to 2011. From 2011 to 2019, Fr Daniel Seward served as provost. The incumbent is the Very Rev. Fr Nicholas Edmonds-Smith.
🙏🏽
This image is in the public domain.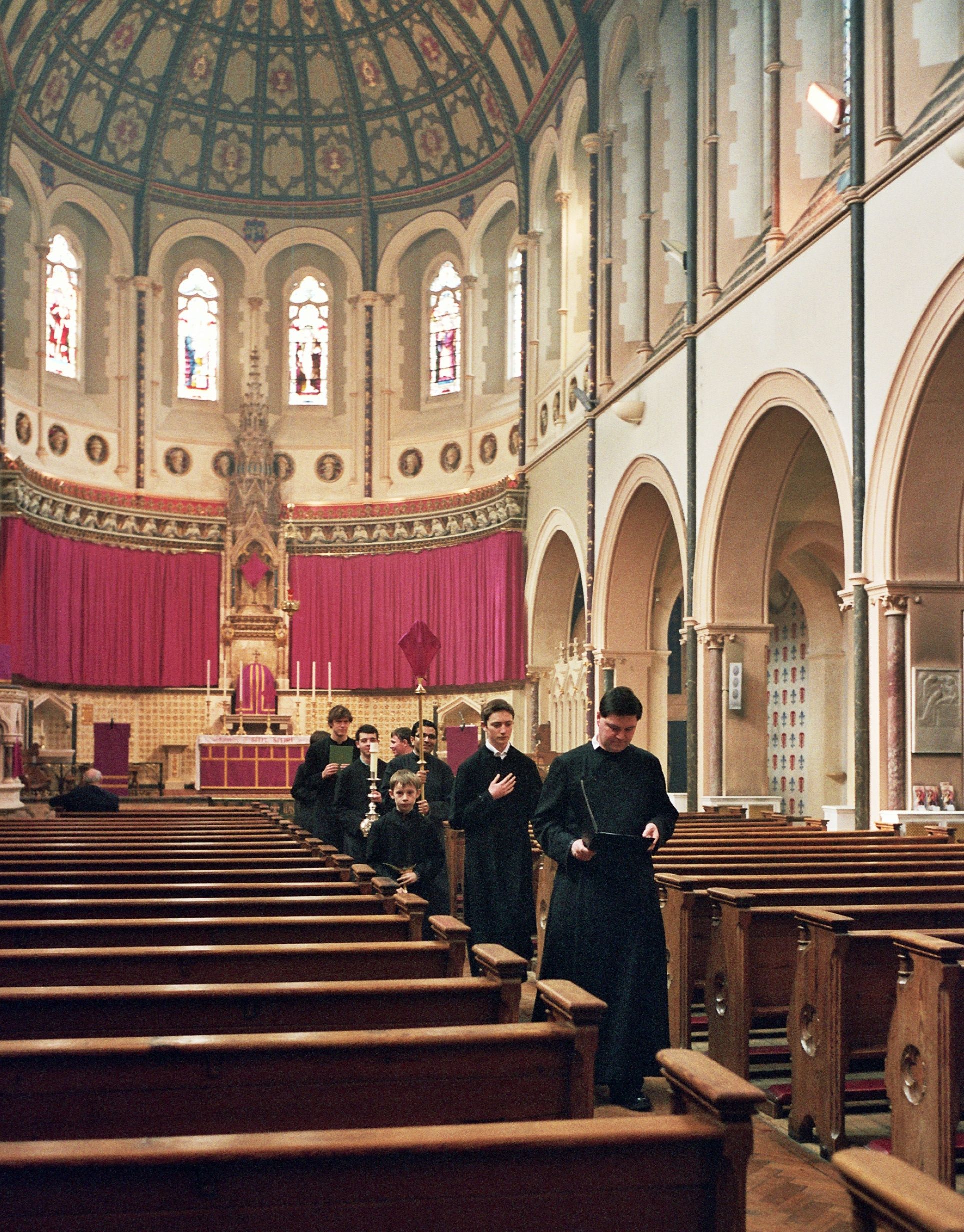 Please Subscribe or Donate to Help Keep This Site Free!