Once part of an altarpiece, this side wing and its companion were commissioned in 1408 by the confraternity of the Virgin and Saint Stephen for the church of Santo Stefano in Pane on the outskirts of Florence. The central panel featured a Coronation of the Virgin that is now in the Minneapolis Institute of Arts.
Facing outward, an unkempt Saint John the Baptist wears a tunic made from an animal skin. Next to him, Saint John the Evangelist turns slightly to watch the coronation unfolding in the central panel. He holds a book, an allusion to his writings. Both saints are further identified by the inscriptions written beneath them. In a roundel above, an angel joins its hands in prayer.
Free Downloads Below
This image is in the public domain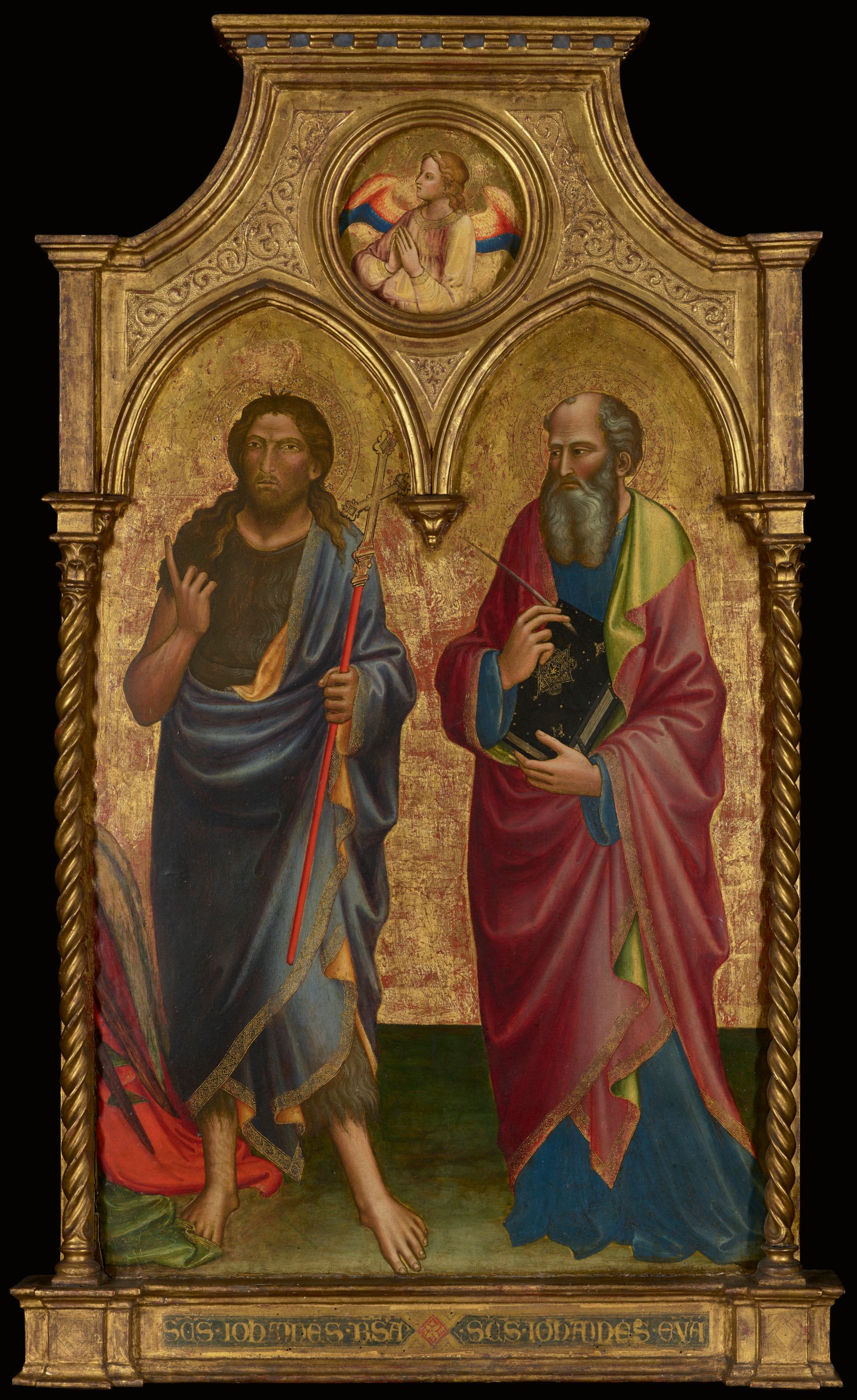 Please Subscribe or Donate to Help Keep This Site Free!