Behold the Lamb of God, which taketh [away the sin of the world]. These words, inscribed in Latin on the scroll held by Saint John the Baptist, highlight the saint's role as Christ's forerunner, who announced his coming to the world. Standing against a gold background and enclosed in a trefoil frame, the Baptist wears a hair shirt that represents his ascetic life of prayer, while his gesture alludes to his role as preacher. With carefully curved brushstrokes, Luca di Tommè described the woolly texture of the shirt and the unruly curliness of his hair and beard. Patterned punch marks form the decorative halo around the saint's head. The Old Testament prophets Elijah and David, who also predicted the coming of the Messiah, occupy the spandrels, or upper corners, of the frame. This panel was once part of an altarpiece, possibly for a Vallombrosan monastery church in or near the artist's native Siena.
Free Downloads Below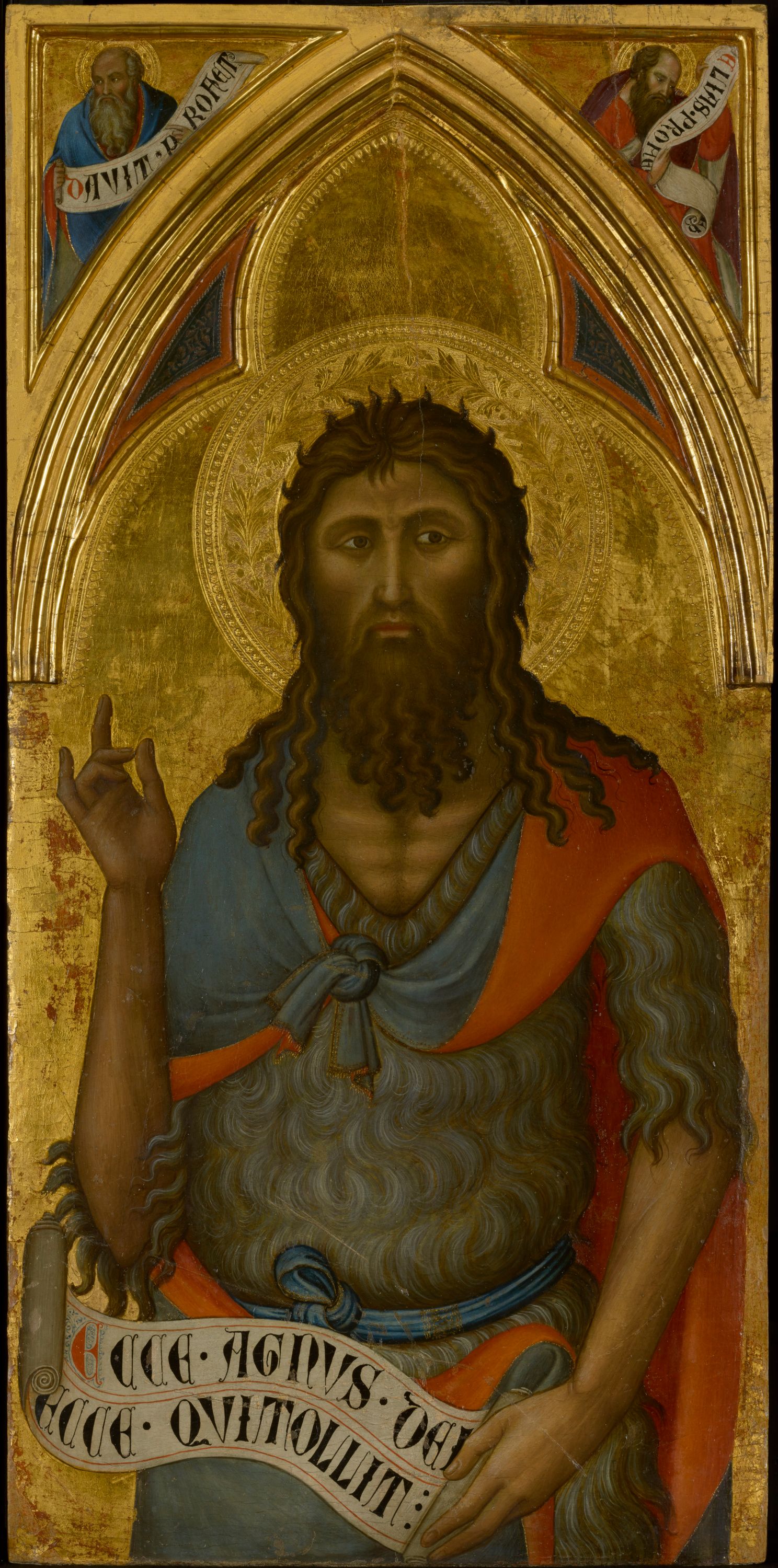 Please Subscribe or Donate to Help Keep This Site Free!