Please Subscribe or Donate to Help Keep This Site Free!
This is an important Ethiopian Orthodox icon that was once owned by a parsonage. On the proper right panel it depicts the gruesome scene of St. George being chopped into pieces below the twelve apostles and the saint himself killing a dragon. The proper left panel features the Virgin Mary and child with an angel above each shoulder. It has been suggested that this diptych is strongly influenced by, or directly copied from, a triptych by Nicolo Brancaleon, an Italian Renaissance painter. However, the chopping tool used here is particularly Ethiopian, as is the depiction of the Virgin and Child, lacking among known Brancaleon works. Ethiopian paintings influenced by European art are, according to Stanislaw Chojnacki, of two kinds: paintings that directly relate to an identified painting, and paintings which borrow themes and details from Western art. In both, however, the Western forms have been simplified to the Ethiopian mode of expression.
Free Downloads Below
This image is in the public domain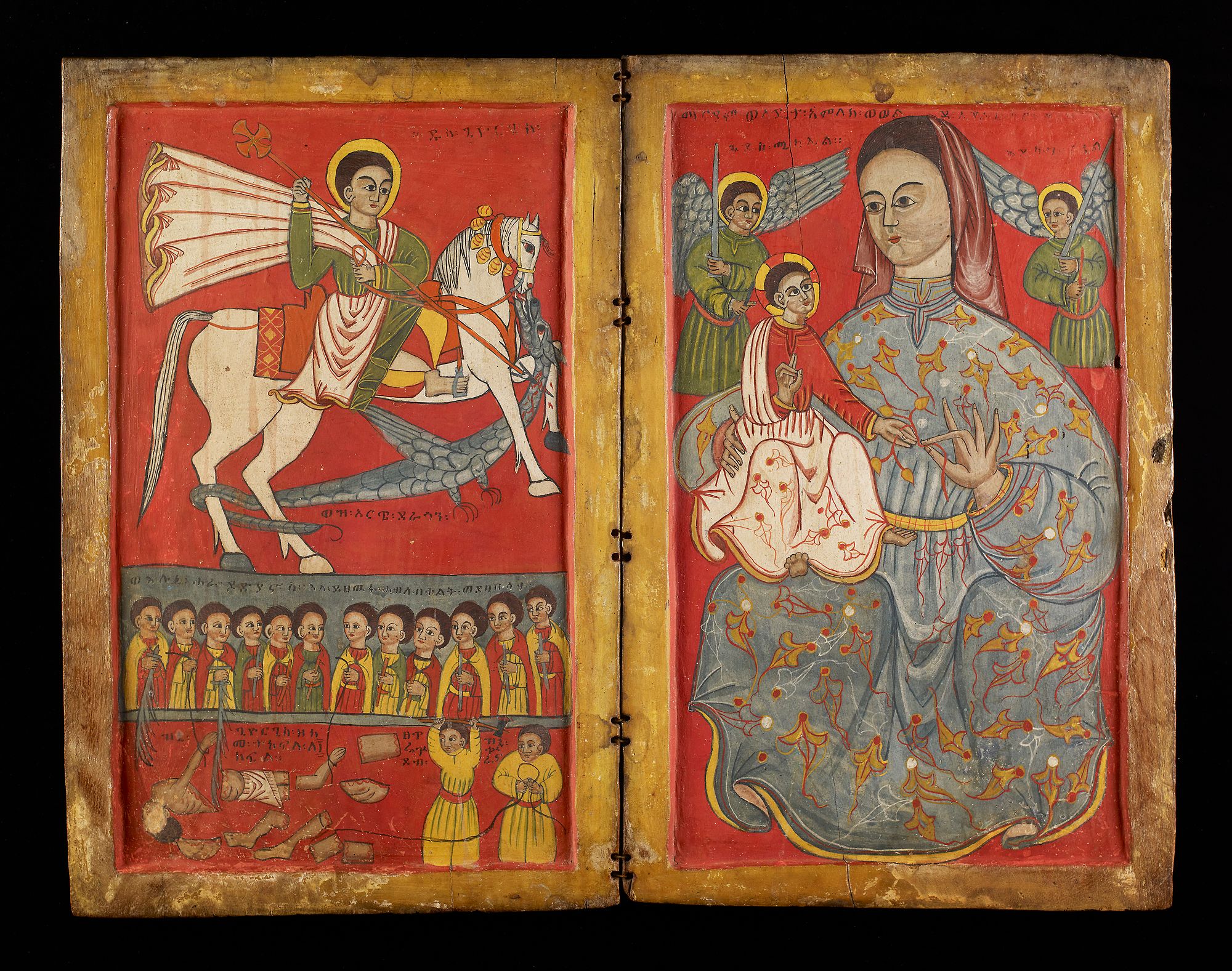 Please Subscribe or Donate to Help Keep This Site Free!