Please Subscribe or Donate to Help Keep This Site Free!
Representative of the early work of Lorenzo Monaco, a Camaldolese monk and leading Florentine painter of the end of the fourteenth century and the beginning of the fifteenth century, the delicate colors and simplified forms of this Crucifixion are exceptionally well preserved. The medallion above the crucified Christ contains an image of Christ in Glory, holding a palm in each hand to symbolize his victory over death. Below, the crowned figure of King David holds an inscribed scroll. More often in Crucifixion scenes of this period, a pelican appears at the top of the cross and the skull of Adam lies at the foot. A penitential theme is suggested by the figures kneeling under the Cross: on the right is a haloed Magdalen in a red robe; on the left, a man with the incised rays of a beatus, or blessed one, emanating from his head wears the torn brown cloak of a hermit. He was probably meant to represent a specific hermit within the Camaldolese order. The panel has a hole drilled at the base, allowing it to be mounted on a pole and used as a processional cross, likely in the monastic Camaldolese community of Santa Maria degli Angeli, where Lorenzo lived and worked.
Free Downloads Below
This image is in the public domain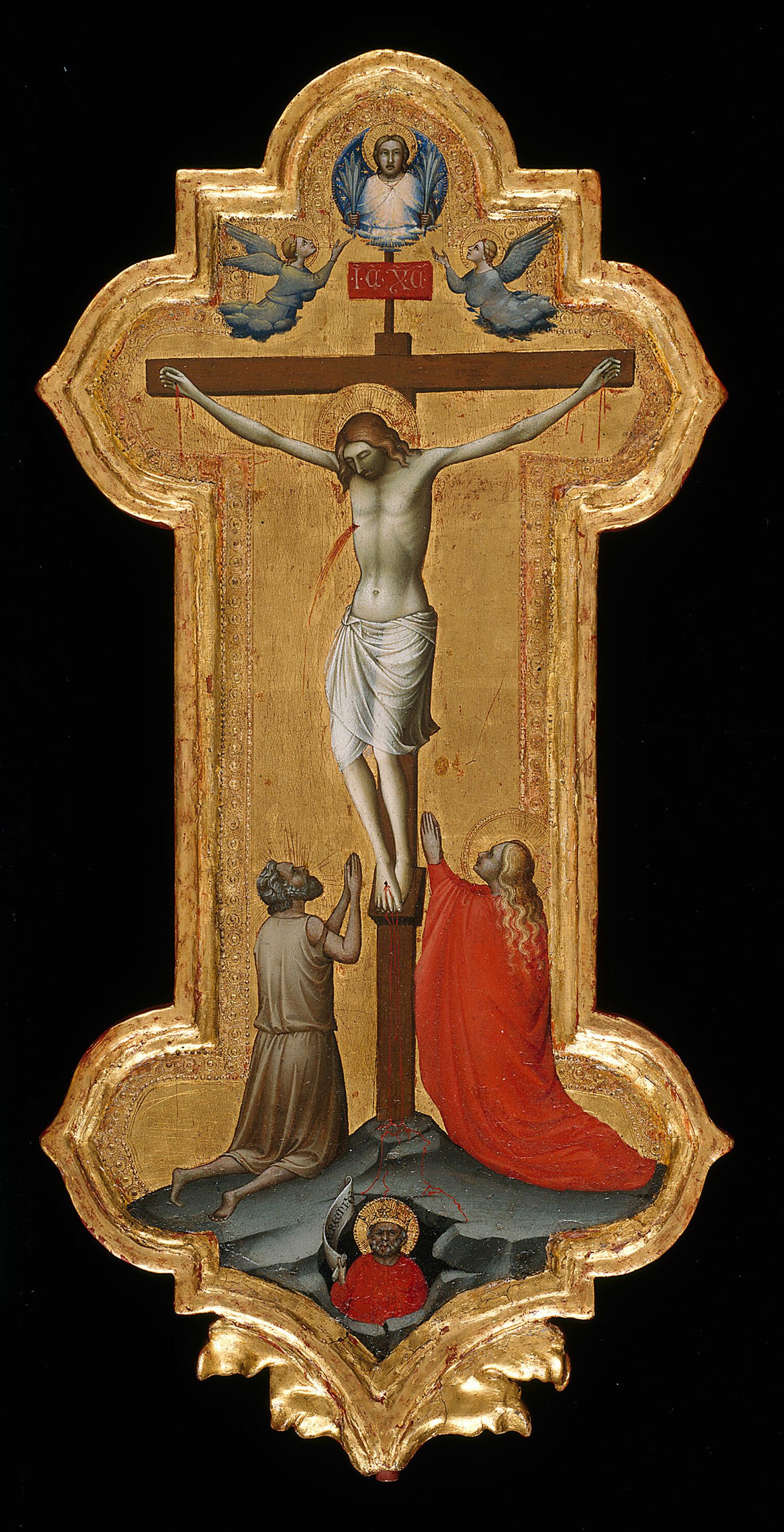 Please Subscribe or Donate to Help Keep This Site Free!