Details:
This sumptuous reliquary sets the Virgin and Child, accompanied by angels, within an elaborate architectural shrine. The arches, vaults, and sculptural decorations are of gilded silver; translucent enamel panels on the wings depicting scenes from the life of the Virgin and the Infancy of Christ evoke stained-glass windows. This example, one of only four such shrines to have survived, is recorded in the eighteenth-century inventories of the convent of the Poor Clares of the Order of Saint Francis at Buda (part of the modern city of Budapest), founded by Queen Elizabeth of Hungary in 1334.
🙏🏽
This image is in the public domain.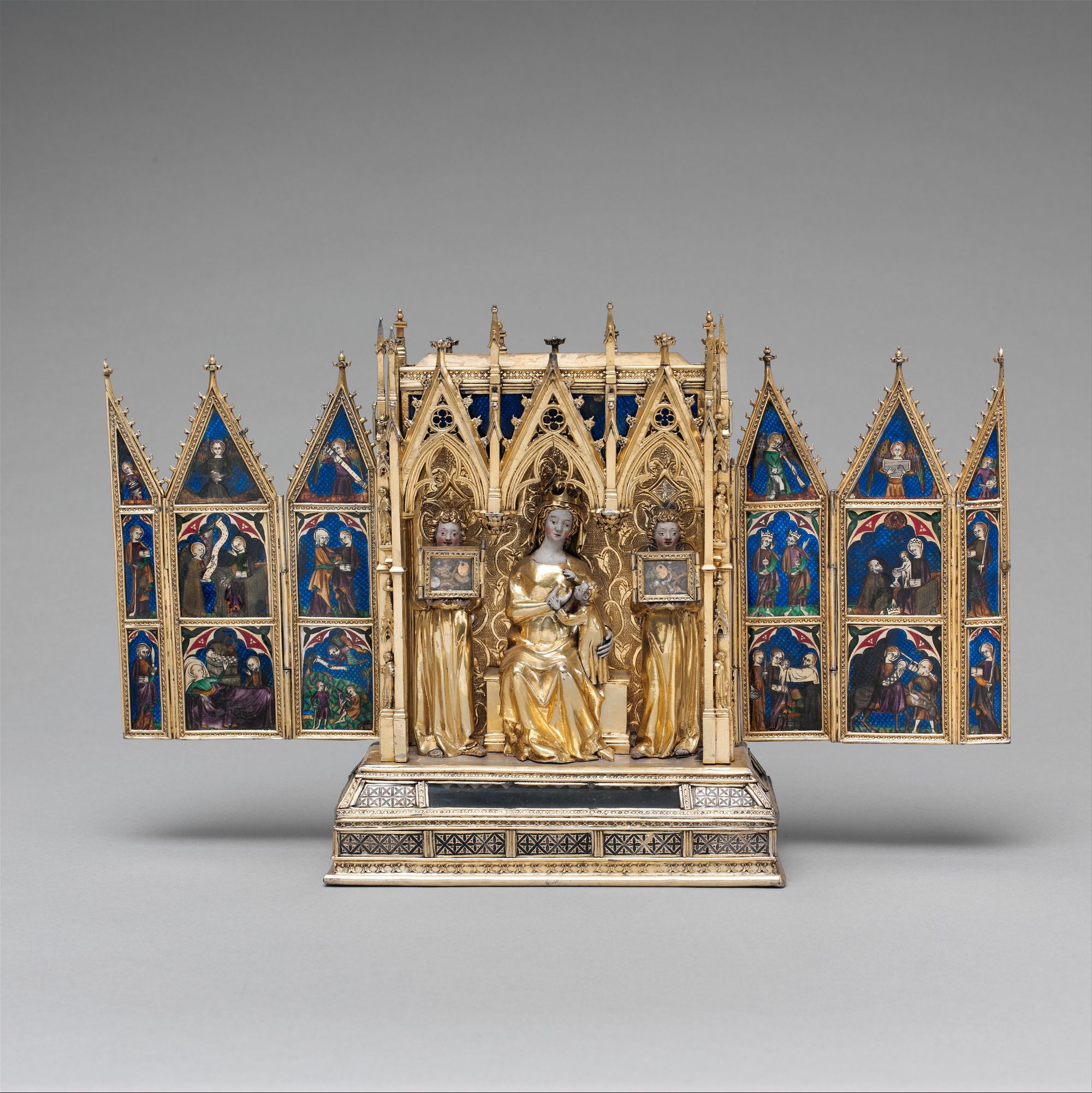 Please Subscribe or Donate to Help Keep This Site Free!