Details:
A monstrance, also known as an ostensorium, is a vessel used in Roman Catholic churches for the display on an altar of the consecrated Eucharistic host during Eucharistic adoration or Benediction of the Blessed Sacrament.
🙏🏽
This image is in the public domain.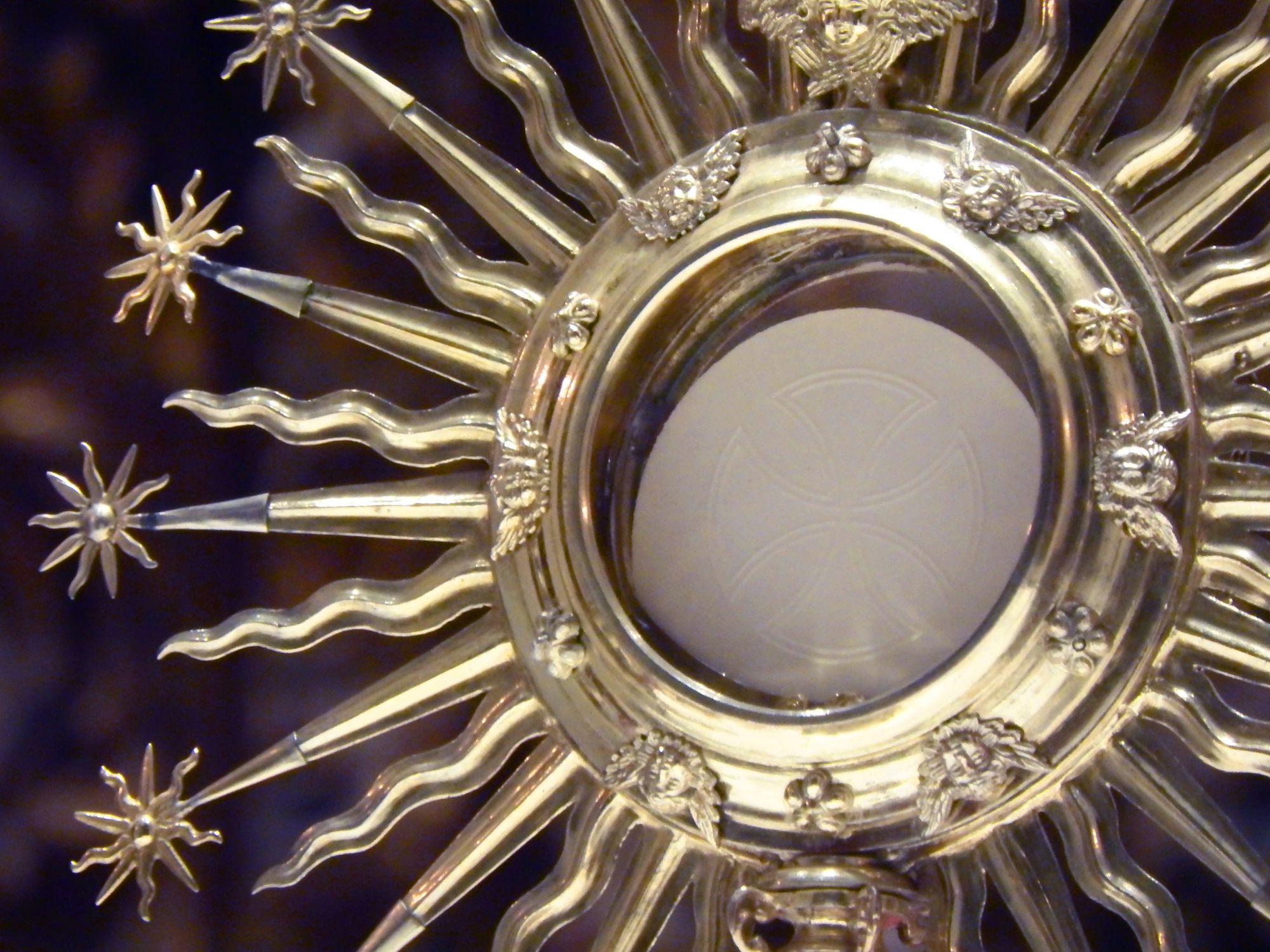 Please Subscribe or Donate to Help Keep This Site Free!