Details:
Tarchiani transforms a troubling subject—the thirteenth-century founder of the Dominican order flagellating himself—into a serene, meditative composition. With the attention of a still-life painter, he isolates a series of captivating motifs, including the linearity of the altarpiece viewed in profile contrasted with the soft folds of Dominic's robes, which have been partially discarded. Although trained in the academic tradition of late-sixteenth-century Florentine art, Tarchiani made two prolonged visits to Rome, where he studied the work of Caravaggio and Orazio Gentileschi. Between 1615 and 1616 he was employed on the same project as Orazio's famous daughter, Artemisia Gentileschi, who arrived in Florence in 1613.
🙏🏽
This image is in the public domain.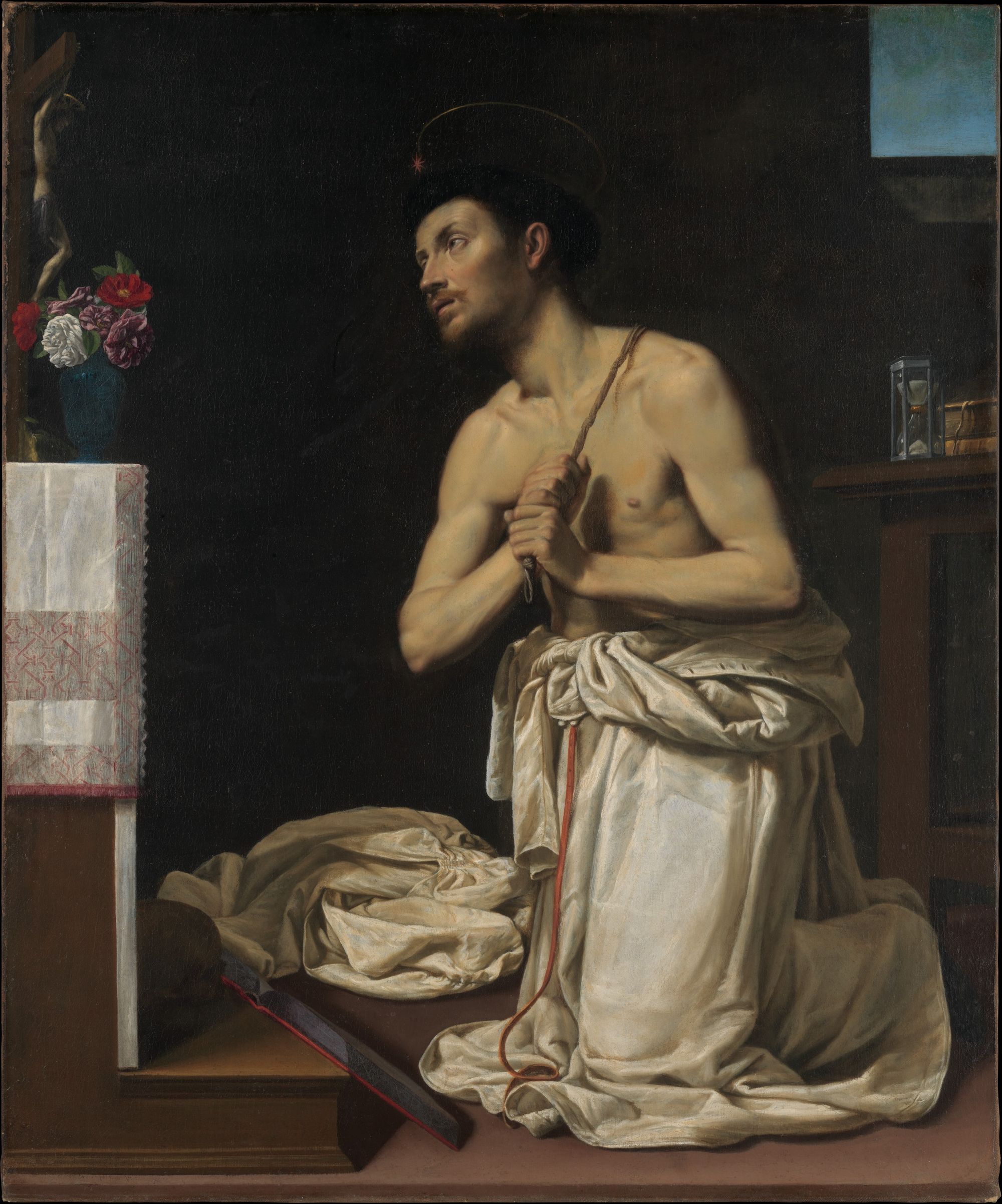 Please Subscribe or Donate to Help Keep This Site Free!