Details:
Asperges (Sprinkling with holy water, Psalm 51:9, 3) is an optional penitential rite that ordinarily precedes only the principal Mass on Sunday.
In the sacristy, a priest wearing an alb, if he is to celebrate the Mass, or surplice, if he is not the celebrant of the Mass, and vested with a stole, which is the color of the day if the priest is the celebrant of the Mass or purple if he is not the celebrant of the Mass, exorcises and blesses salt and water, then puts the blessed salt into the water by thrice sprinkling it in the form of a cross while saying once, "Commixtio salis et aquæ pariter fiat in nomine Patris, et Filii et Spiritus Sancti" (May a mixture of salt and water now be made in the name of the Father, and of the Son, and of the Holy Spirit).
After that, the priest, vested in a cope of the color of the day, while the choir sings an antiphon and a verse of Psalm 50/51 or 117/118, sprinkles with the holy water the altar three times, and then the clergy and the congregation. This rite, if used, precedes the Prayers at the Foot of the Altar. During the Easter season, the "Asperges me..." verse is replaced by the "Vidi aquam..." verse, and "Alleluia" is added to the "Ostende nobis..." verse and to its response.
🙏🏽
This image is in the public domain.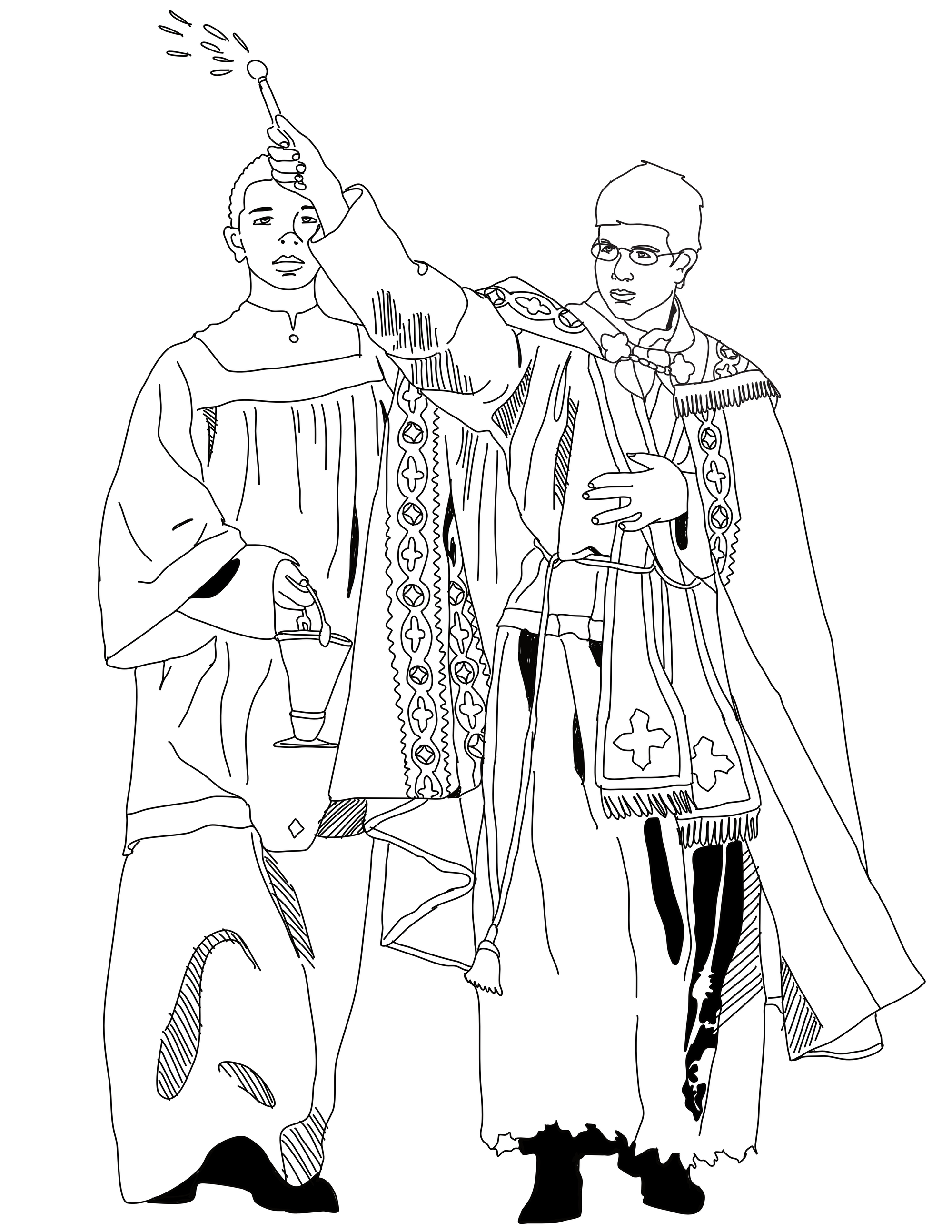 Please Subscribe or Donate to Help Keep This Site Free!