Details:
Elaborately decorated crosses were widely used in religious, military, and imperial processions during the Middle Byzantine era. Often, as here, inscriptions in Greek identify the holy figures depicted in portrait busts. On the front of this cross, the central medallion contains a bust of Christ. The archangels Michael and Gabriel, the guardians of heaven, are pictured above and below him. To left and right are the traditional intercessors on behalf of humankind: the Virgin Mary, Mother of Christ, and John the Forerunner (Saint John the Baptist).

The inscription at the base on the back of the cross identifies it as the votive gift (supplication) of a Bishop Leo. It was probably offered in honor of Saint Thalelaios, a physician, who is shown in the back central medallion with the symbols of his profession, a medical case and the pointed surgical tool known as a lancet. To the sides are saints Nicholas and John Chrysostom, two of the most important early church fathers. The archangels Uriel and Raphael appear at top and bottom. A homily (sermon) attributed to Saint John Chrysostom describes crosses as "power for those who are ill" and "the purification of sickness"; the donation of this cross was perhaps connected to an illness. The cross may have been used in the ceremony for the purification of water, since Thalelaios, a late third-century martyr, is one of the saints named in that service. source
🙏🏽
This image is in the public domain.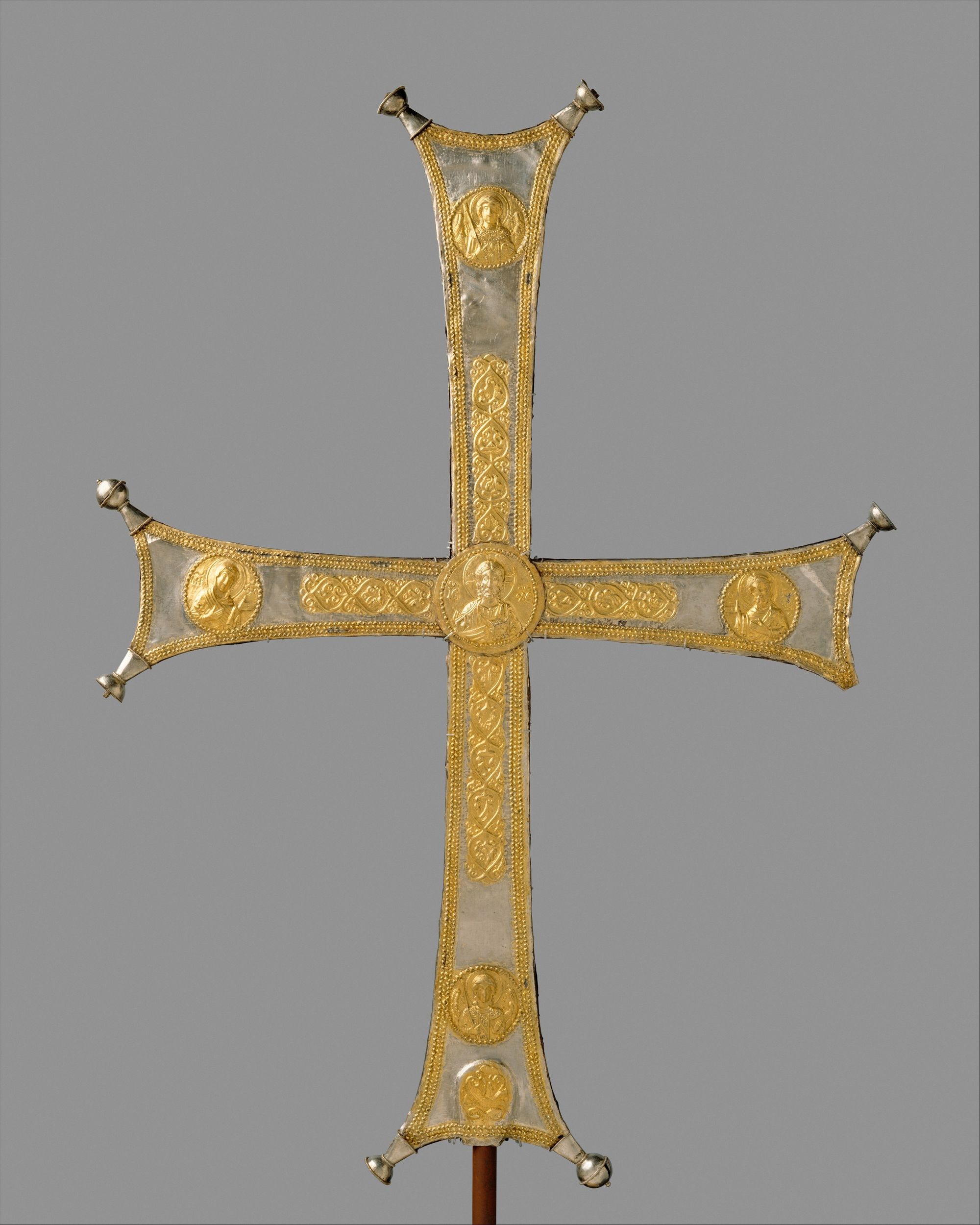 Please Subscribe or Donate to Help Keep This Site Free!