Please Subscribe or Donate to Help Keep This Site Free!
The words Ave gratia plena Dominus tecum (Greetings most favored one! The Lord is with you) from Saint Luke's Gospel (1:8) emerge from the archangel Gabriel's mouth as he announces the conception of Christ to the Virgin Mary. In Mary's lap the Bible is opened to the prophecy of Isaiah: "Behold a virgin shall conceive and bear a son..." (Isaiah 7:14). Mary leans forward, gently touching her chest in acknowledgment of her destiny. Above, God the Father appears in a mandorla of red and blue angels (seraphim and cherubim respectively) as the dove of the Holy Spirit descends to Mary at the moment of incarnation.
Tommaso del Mazza, once known only as the Master of Santa Verdiana, was active in Florence and other Tuscan cities including Prato and Pisa in the final quarter of the fourteenth century. He belonged to a generation of artists who consciously revived the motifs and stylistic traits that had characterized Florentine painting in the earlier part of the century, in particular the celebrated work of Giotto and his followers.
Here, the ambiguous architectural spaces, the vivid colors, and lively narrative details are typical of Tommaso del Mazza's mature style, when his artistic voice is most readily distinguished from those of his contemporaries.
Free Downloads Below
This image is in the public domain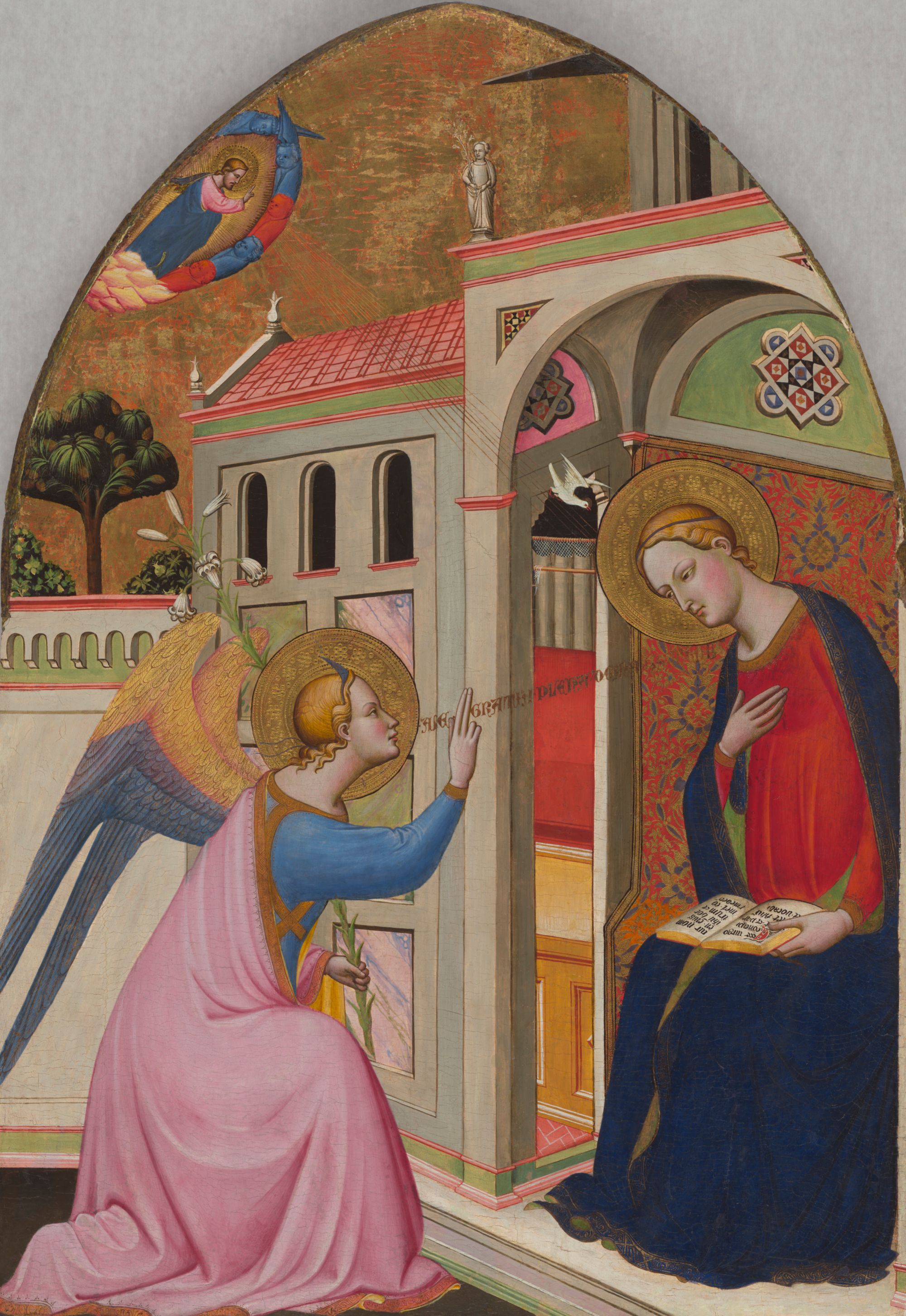 Please Subscribe or Donate to Help Keep This Site Free!