Details:
Pope John Paul II visited New York City in October 1979[1][2]. During his visit, he attended a mass at Yankee Stadium on October 4th, which was attended by over 90,000 people[3]. On the same day, he also visited the United Nations and the St. James Cathedral in Brooklyn[4]. During his visit, street vendors sold souvenirs to commemorate the event[5].
🙏🏽
This image is in the public domain.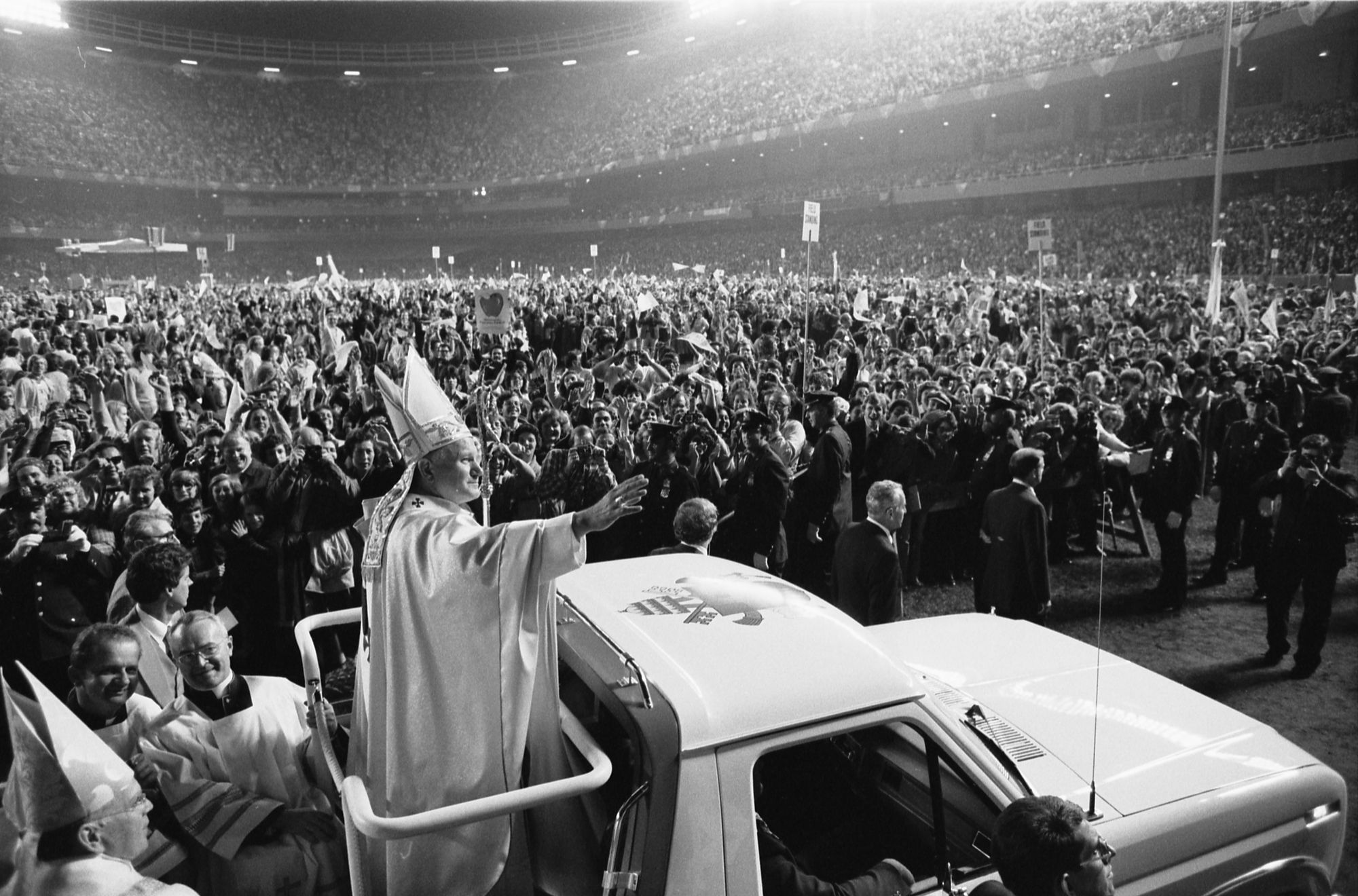 Please Subscribe or Donate to Help Keep This Site Free!