Details:
Pope John Paul I (born Albino Luciani) was head of the Catholic Church and sovereign of the Vatican City from 26 August 1978 to his death 33 days later[1]. He was known as "the Smiling Pope" for his good-natured attitude and humor[2]. On the morning of September 29, 1978, he was found dead in his bed[2], with the official cause of death being a heart attack[3].
🙏🏽
This image is in the public domain.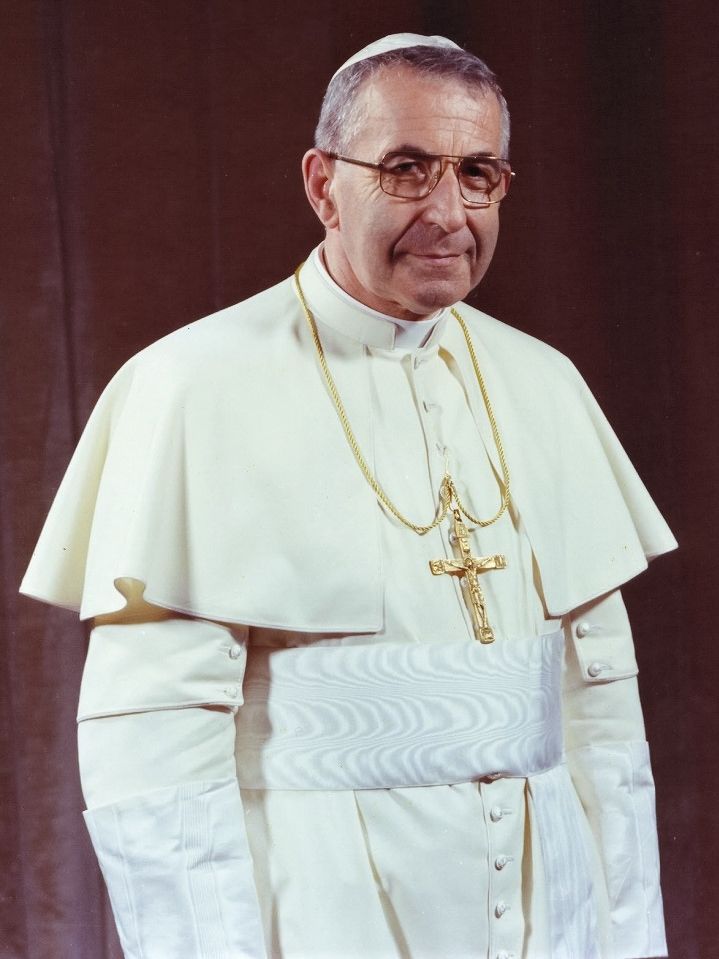 Please Subscribe or Donate to Help Keep This Site Free!